Stay cool and slim this summer with one of our favourite smoothies by Super Nummy Yo. This skinny smoothie is the perfect drink to have by your side as it's delicious, refreshing, and also helps with weight loss! How? Pineapples have been proven to help curb our appetites and satisfy our cravings (they're sweet like candy!). While pears are packed with fibre and are considered to be a superfood for weight loss. The perfect fruit combination! Oh- and did we mention it's super easy to make? Find out what you'll need below, enjoy!


Ingredients (serves two):
1 cup fresh cut pineapple, seeds and core removed
1/2 cup chopped pear, skin on
3 ice cubes
A couple slices of ginger, peeled (optional)
1/3 cup water (optional)
Instructions:
Add all the ingredients into the blender and blend until smooth.
What You'll Need:


Shop The Items:
1) Vita Pro Plus Slow Juicer & Smoothie Maker
2) Trudeau Assorted Santoku Knives
3) OXO Pineapple Slicer
4) Ricardo Measuring Cup and Scale 2-in-1
5) Hi-ball Tumbler 16 ounce Clear
---


Bamboo Paper Straws
A stylish alternative to plastic straws. Perfect for serving drinks at your next picnic or party. Not only are you helping the environment, but you look good doing it! Printed with food safe soy-based ink.
Available, here.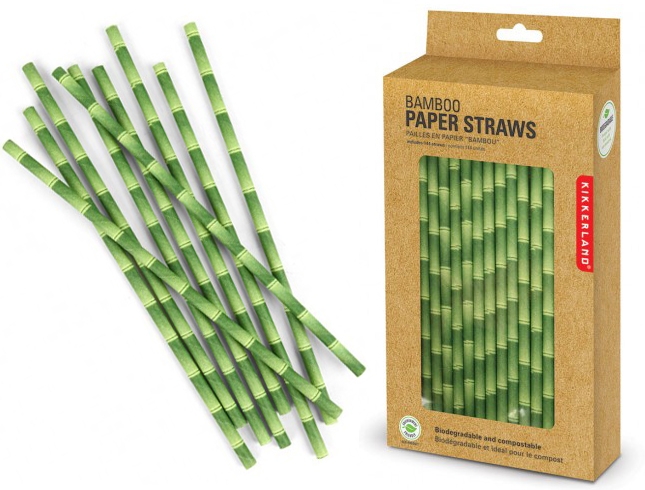 ---

---

---