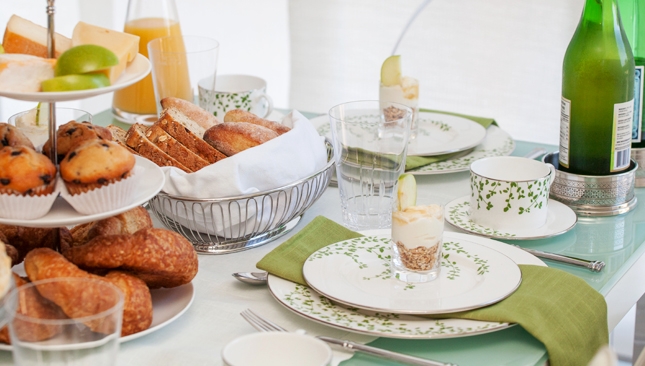 Weekends are all about relaxing and spending quality time with your friends and family. Our favourite part? Sunday brunches! They're laid back gatherings where you can enjoy scrumptious food and have great conversations. Today, we're bringing you a fresh and stylish Sunday brunch look that is sure to inspire you.
Since brunches are enjoyed during the late morning, opt for bright colours like apple green. Dress up your crisp white plates with green napkins and top it off with an apple for that beautiful contrast! Have fun with bright flower arrangements to add richness to the look. Make sure to check out our latest post on How to Make a Beautiful Fall Floral Arrangement for some extra help.
To complete your table, dress it with simple glasses, utensils, and some fabulous serving platters. Using a three tier platter is perfect for serving freshly baked croissants and muffins. Want to include a cheese board? Learn How To Put Together the Perfect Cheese Board. With a table setting like this, you and your guests will be sure to have a delightful end to the weekend.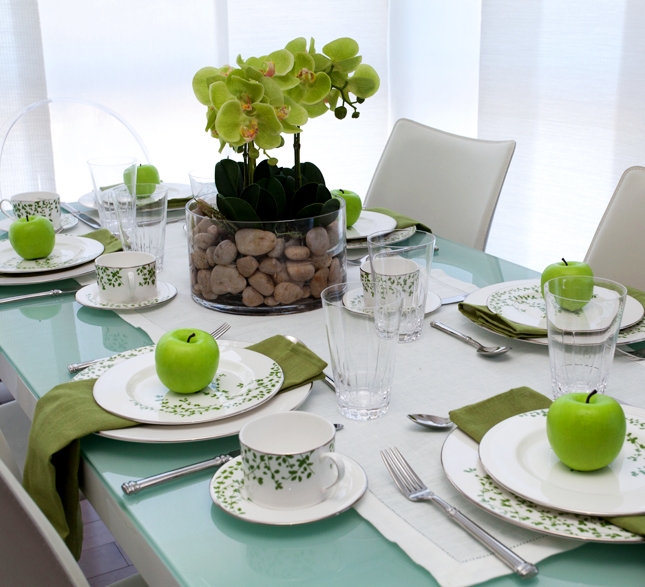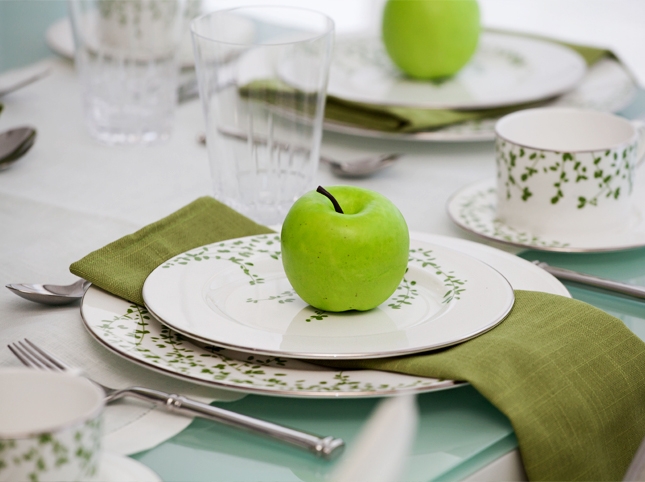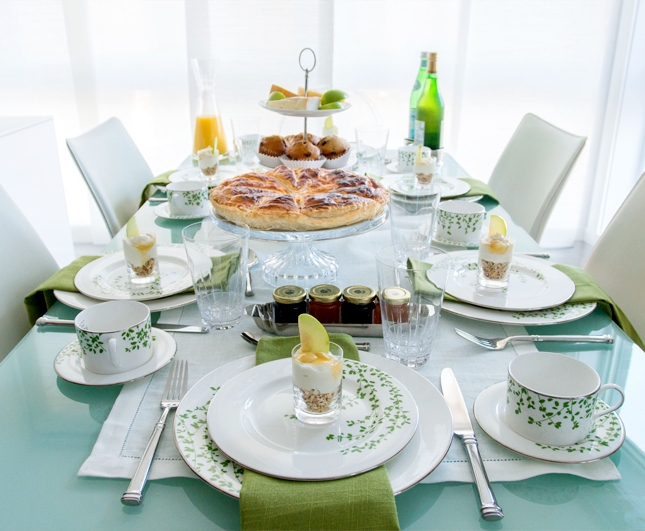 SHOP THE ITEMS:
1. Kate Space Dinnerware - Available here.
2. Tea Tray by Michael Aram - Available, here.
3. Green Linen Napkins - (Set of 4, comes in 8 colours) Available, here.
4. Waterford Footed Cake Plate - Available, here.
5. Decorative Apples - Available, here.
6. White Linen Table Runner - Available, here.
7. Flower Stones - Available, here.
8. Stainless Steel Cutlery - Available, here.
9. Juice Carafe & Glasses - Available, here.
10. Teapot, Creamer & Sugar - Available, here.