Are you short on time but still want a delicious and healthy home cooked dinner? Today we're bringing you a quick and easy marinate for your chicken. The great part is that it doesn't require much time marinating and will still taste flavourful! All you'll need are a few ingredients which you probably already have in your kitchen :)
Ingredients:
1 chicken breast
2 chicken thighs
2 cloves of garlic (minced)
1/2 juice of lemon
1 tsp honey/agave nectar
2 tsp dijon mustard
2 TBSP fresh parsley
salt and pepper to taste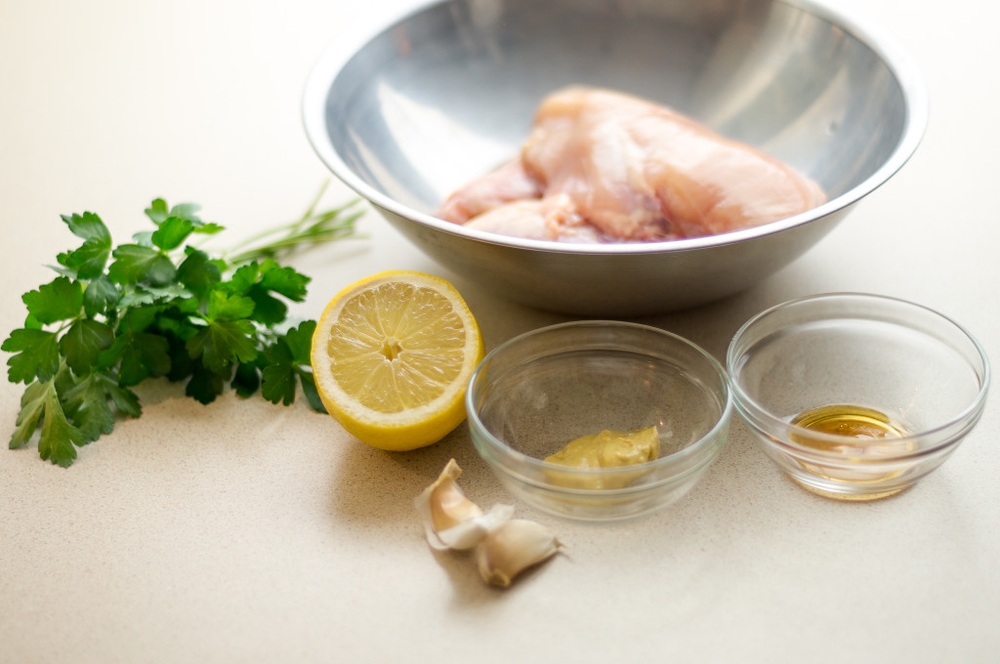 Directions:
1. Cut the chicken breast in half lengthwise so it can be the same thickness as the thighs and the cooking time will be the same on the grill.
2. Marinate the chicken with all the ingredients. Set aside until ready to use.
3. Prepare the grill, place the chicken and cook on each side for about 6 minutes, or until chicken is cooked.