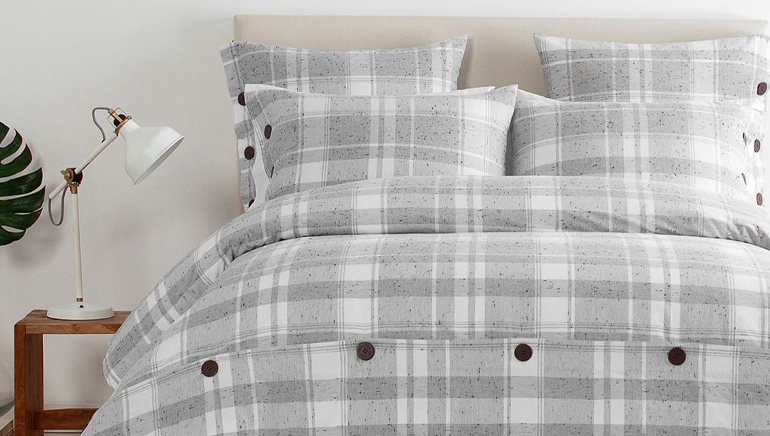 Let's bring back plaid!
When thinking of summer decor, you might not have plaid on your mind. However, plaid can be an elegant design element, and we're going to show you how it can be done - even during warmer weather.
---
Bedding:
It is so important to love the comforter on your bed. At the end of the day, the best feeling is being able to lay down on a bed that feels like a cloud. Our

UGG Hyland Bedding Collection

will have you feeling this way with it's push, high quality design. This plaid comforter will definitely take your bed to the next level.

When choosing the colour palette for your space, it can be a good idea to base it off the bedding. This is exactly what we did for this plaid room. We chose shades of grey and black to perfectly complement the style of the comforter.

---

Accents:
Including an accent chair in your room provides an extra spot to relax and allows guests to feel welcome. Our

Sara Accent Chair

is the perfect addition to this room because the tufted fabric and studded silver beads give it a luxurious feel. These silver accents will go well with another silver decor within the room, such as our silver

Orla Table Lamp

.Since plaid is such a bold pattern, pairing it with something round will make for a great contrast against the harsh lines. We suggest our

Winoma Small Hanging Mirror

, which is both functional and fashionable.

---

Decor:


Time to decorate! This is where your personality will shine through. Add framed art, figurines, and vases onto your dresser and nightstand to make sure you give your space your personal touch!

Our

Perfume Flower Picture and Frame

is the perfect size to take up just enough wall space but not overpower the entire room. You can even lean it against the wall and add our

Rosa Grid Lantern with Handle

and

Yoga Figurine Collection

in front of it to give a layering effect!
---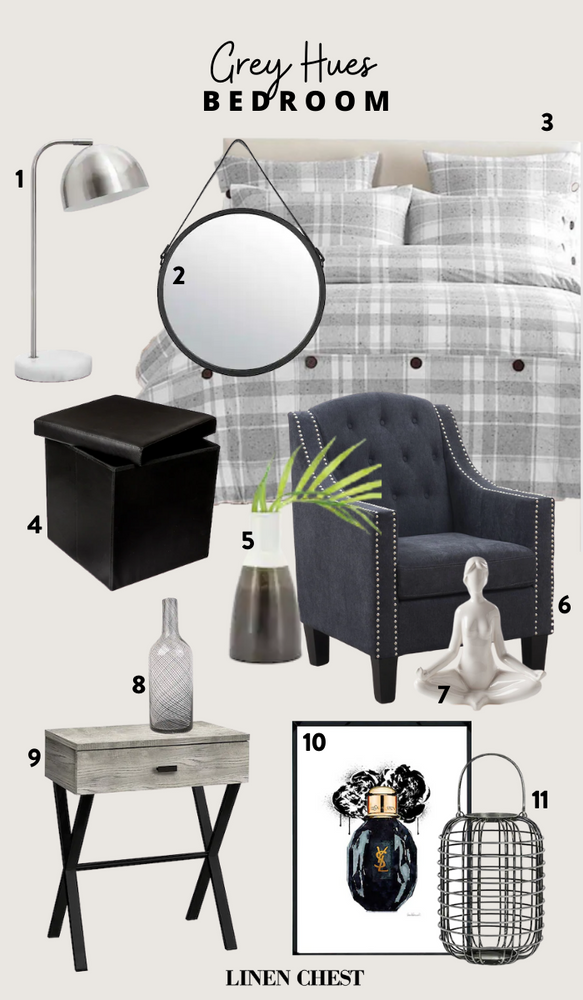 ---
Shop the Items:
---