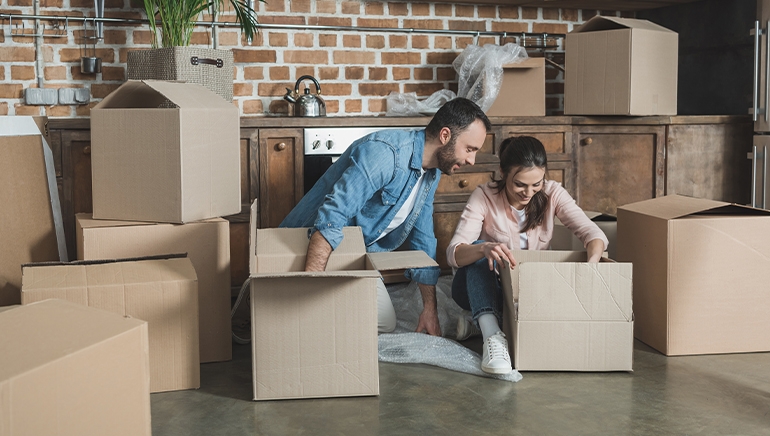 If you're making a big move this summer, make sure you're prepared. Whether you're moving across town or across the country, try out these tips to help make your move go as smoothly as possible.
---
Make a checklist
Moving is a long and daunting process. Get yourself organized by making checklists to help you along the way. Having a checklist will ensure you get everything done on time and nothing gets left behind. Some different checklists that might help you along the way include:
Pre-move checklist - this list might include things like booking movers and cleaners, selling or donating unwanted items, scheduling the starting/stopping of services at both your new and old home, setting up mail forwarding, scheduling final walkthroughs, and picking up packing supplies.

Moving day checklist - having a checklist for moving day will help immensely. Not only will it keep your organized but you can have others refer to it throughout the day. Your moving day checklist might include a list of things you need to pack in your personal vehicle as well as a list of things that needs to be done before you leave your old home for the last time.
---
Book your movers in advance
Moving is hard, especially if you don't have the proper help. It's important to book movers in advance. Booking movers several months ahead of time will ensure you can get the exact dates and times you need and the best rates.
If you're more the DIY type, it's okay to ask friends and family for help. It's a big commitment to help someone move, so be sure to ask your loved ones several weeks in advance to make sure they are free on that day.
---
Colour code & label boxes
Once you start packing, it might be tempting to just throw everything into boxes and figure it out when you get to your new place. This will only lead to headaches and stress when you're unloading and unpacking. Take the time to colour coordinate and label your boxes so the process is simple and easy.
Try colour-coding the boxes based on the room they go in, that way movers will know exactly which room to put boxes in when unloading and you won't have to drag them all around the house later. In addition to colour-coding, it's smart to label boxes with their contents. This will make it easier to find things while unpacking.
---
Pack a moving essentials bag
When moving day comes, you'll still need to access your personal belongings like toiletries, medicine, clothes, and electronics. Make sure to pack a moving essentials bag for each member of the family with the items they will need the day of as well as any items they might need for their first night in the new home. By having all these things at the ready, you will feel less pressure to unpack everything the first night.
---
Enjoy the day!
Moving can be hard and stressful, but it's also fun! You're headed to a new home that you will fill with new memories. Be sure to enjoy the process and enjoy moving day.
---