With Easter around the corner, we've been seeing a ton of creative egg decorations around the web. We're loving all the colours, stripes & polka dots! Here are some of our favourites:
---
1) Black & White: These black and white eggs are clean, modern, and seem like a lot of fun to design! All you'll need are some white eggs and a sharpie marker. Try using markers with different thicknesses to get different looks.

---
2) Pastel: Grab some pastel sharpies for this look. Soft & Cute.
---
3) Pantone: Dye eggs by standing them vertically in a small cup of dye. Then print the Pantone wording on temporary tattoo paper. (don't forget to print the words backwards).

---
4) Thread-It: Brighten up the room with these cheerful eggs! Grab some glue and wrap colourful thread around it.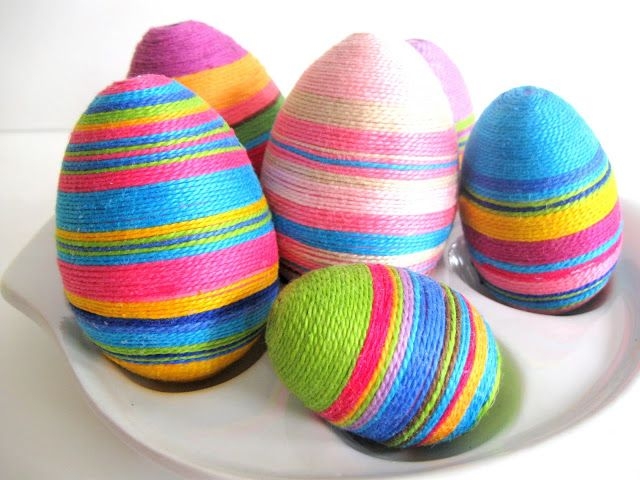 ---
5) Moustache: Give your eggs some character with some good ol' moustaches! Grab some adhesive vinyl and have fun cutting out different styles.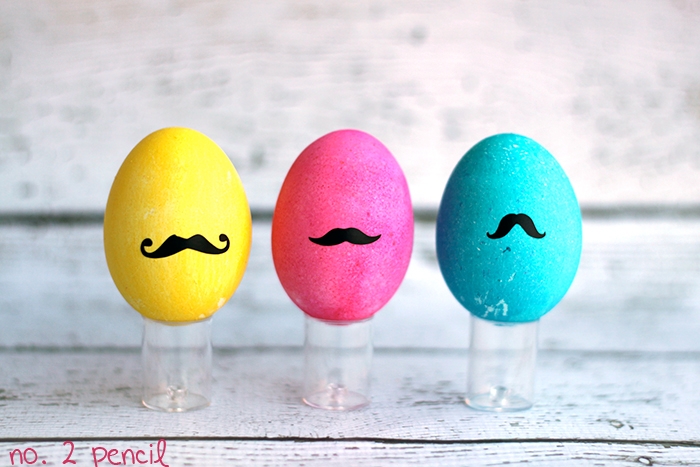 ---
6) Calligraphy: Writing pretty on an egg can be challenging because of its round shape. Just like the Pantone eggs, this DIY also uses temporary tattoo paper.

---
7) Dress Up: How cute is this little guy?
---
8) Message in-an Egg: Forget the classic 'message in a bottle', use an egg instead! Poke, drain, decorate, write, and send. LOVE this :)
---
9) Sprinkles: Roll your eggs around in a bowl of sprinkles.
---
10) Writing: Grab a sharpie marker and write whatever your heart desires. The 'messy' handwriting look really works!
---
11) Neutral: Grab a white paint pen, some brown eggs and design away! Simple & Sweet.
---
12) Glitter: How could we not finish with these? We're loving the bright colours and glitter!
---
---