Easter is just around the corner and to some, it's the next biggest feast following Christmas. Easter brunch is full of goodies like cold cuts, ham, hard-boiled eggs, devilled eggs, quiches, frittatas, and of course enough chocolate to keep you going for a week. Frittatas are great to serve or bring to your brunch as it's easy to make and you can put anything you'd like in it.

Ingredients:
6 eggs
1/2 cup Diced chorizo sausage
1/2 cup Diced mozzarella or cheddar
1/4 of a red pepper (diced)
1/2 onion (diced)
1 small potato (diced and cooked)
1/4 cup frozen spinach (drained)
1 tsp butter
2 tsp oil
Directions:
In a medium bowl, crack the eggs and whisk, put the cheese and spinach, mix well and set aside.
In a 8" pan, put the butter and the oil, add the chorizo and fry for 2 minutes. Add the pepper, onions, and cooked potatoes. Cook until lightly browned. Add the egg mixture and cook on low heat for about 7 minutes. Place it in the oven on a low broil to finish off the cooking. Bake until center is no longer runny, it should take another 7 minutes.
Remove and serve warm.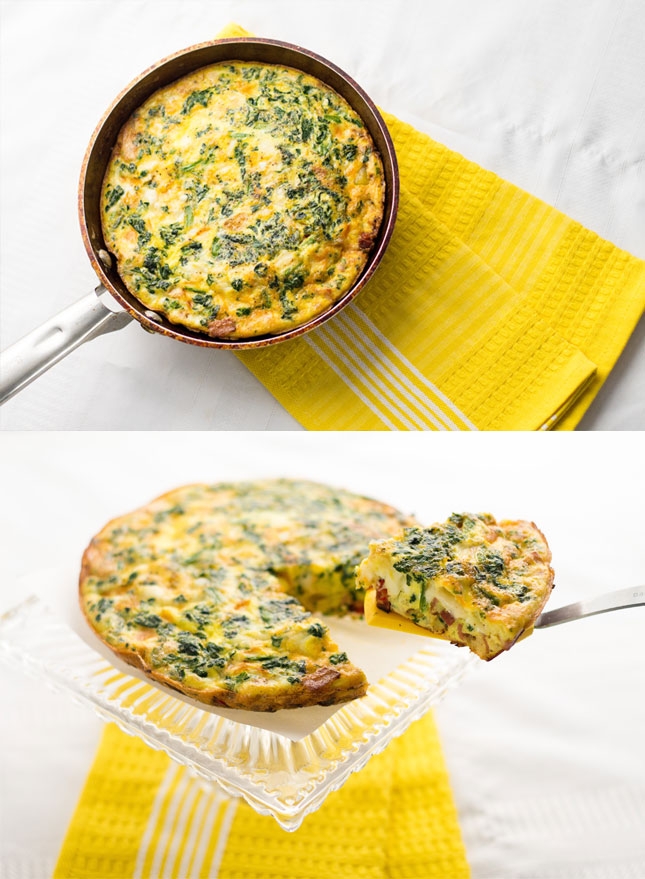 ---
---
---
---