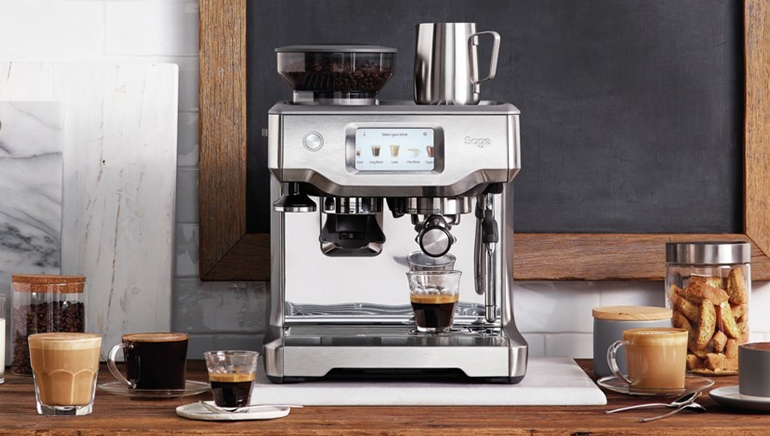 Has your morning coffee routine been interrupted? Did you used to pick up a nice warm drink on the way to the office but now you're stuck with making a boring cup of instant coffee?
It seems like the social distancing order is here to stay for a while, so it might be a good time to set up your own personal at-home coffee station. Get the coffee fix you need without leaving the house!
Here is what we recommend if you want to go all-out on your new coffee station.
---
1. A Solid Coffee Machine:
Decide what kind of coffee machine you'd like to have at home. You can choose a fully-automated machine or a Nespresso machine that does all the work for you, a fancy French Press machine, or a simple Espresso Stove Top maker. If you prefer brewed coffee, then opt for a machine that can make a big pot and a single cup so it is versatile for your needs now and once you return to the office. Need a little help? Visit our Espresso & Coffee Boutique.

---
2. The Best Coffee:
It's not the time to cheap out on beans. Splurging on gourmet beans is going to change your entire morning. Add to your decor with an airtight storage canister to keep your coffee as fresh as possible. When purchasing ground beans, make sure to also purchase a quality coffee grinder. If you chose to go the Nespresso route, we've got you covered with our Belmio capsules (Nespresso compatible), you can also pick up a storage rack so you can easily find the capsule you're looking for.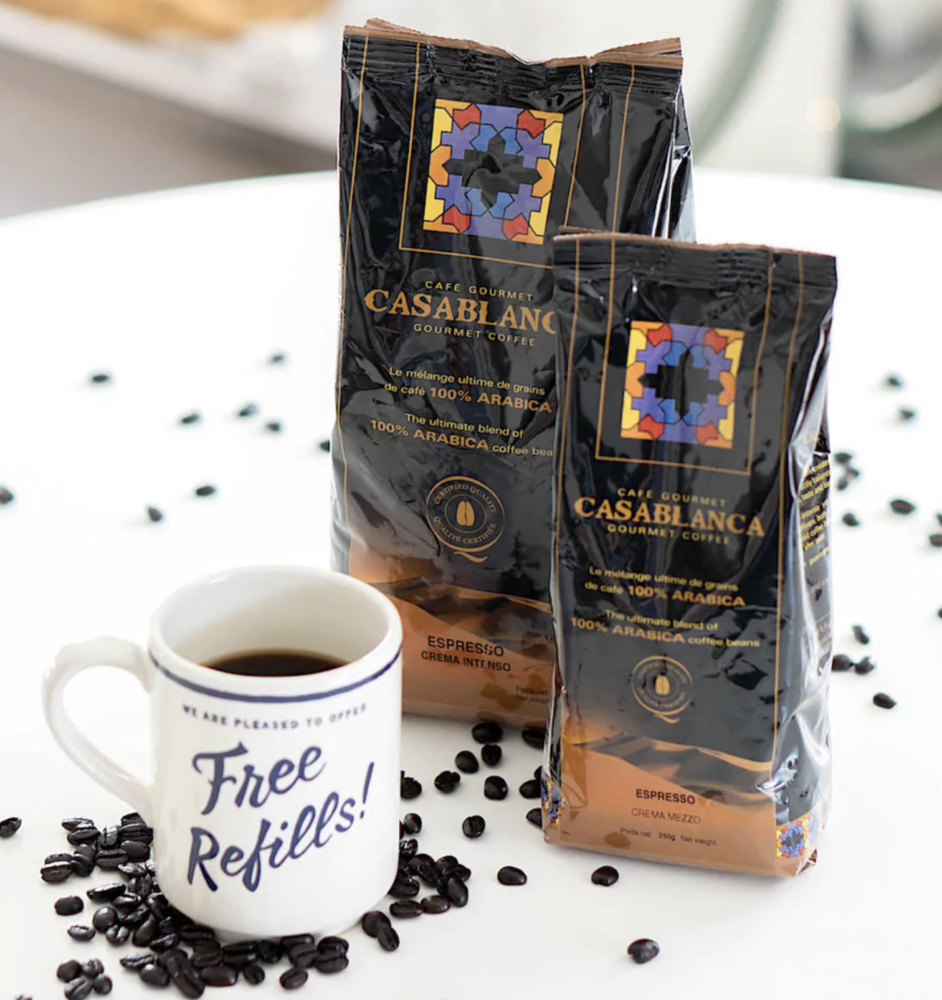 ---
3. The Perfect Accessory:
In order to replicate your favourite coffee shop drink, you most definitely need to be able to froth milk. You can purchase an electronic milk frother, or you can purchase a fancier Nespresso Aeroccino to make the perfect ratio of froth to steamed milk. Top it off with a sprinkling of chocolate or cinnamon with an artsy powder set!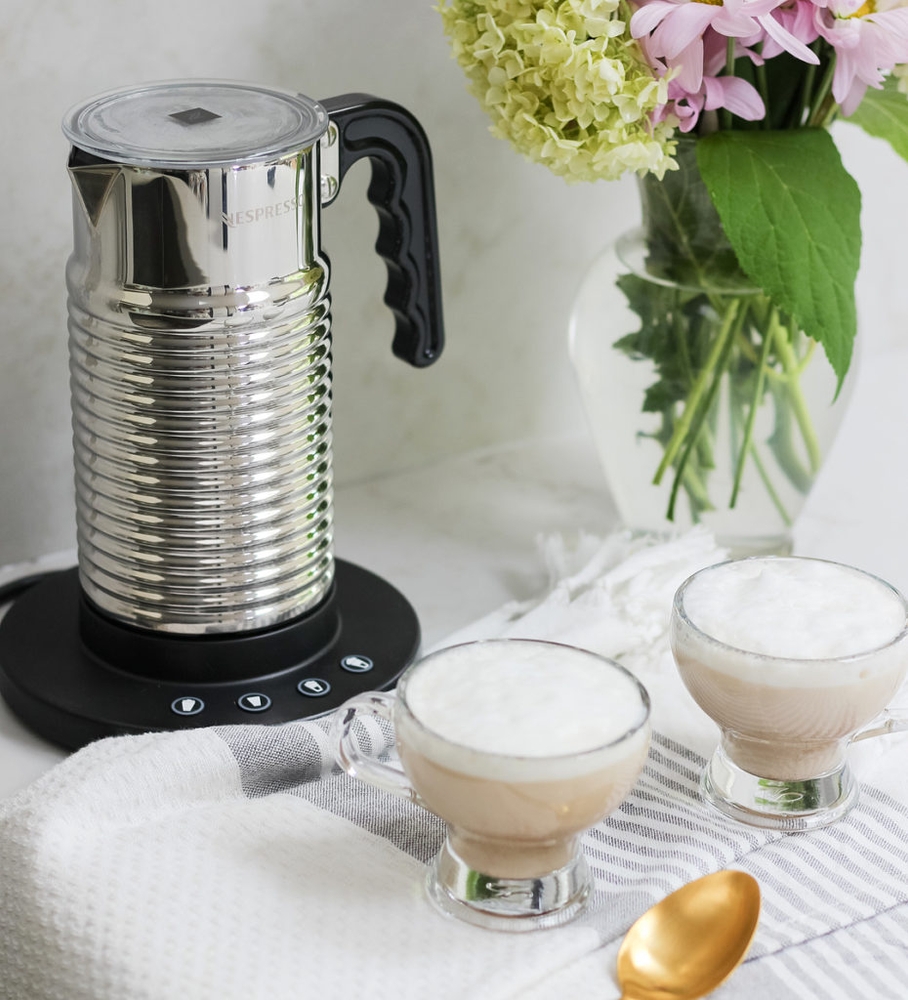 ---
4. The Right Tools to Enjoy It:
A perfect cup of coffee needs the perfect mug! Spoil yourself with our best selling heart-shaped mugs or a fantastic set of espresso cups. You've put all the effort in so make sure to show it off! Hang your new kitchen additions in plain view with a mug holder.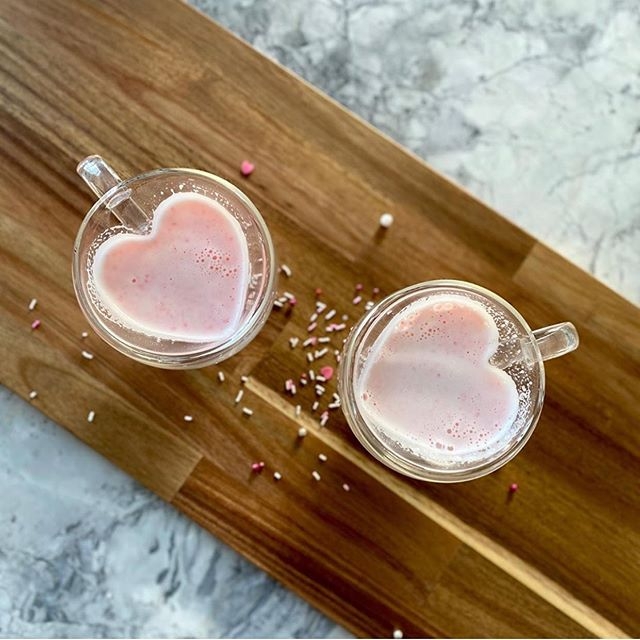 ---
5. A Place to Put Everything:
Grabbing a coffee from a shop every morning doesn't require you to have all these new coffee equipment and accessories in your home. If you're not sure where to store it, we suggest using a bar cart to set up your at-home coffee station. Instead of using a bar cart for alcohol and cocktail accessories, it can easily be repurposed as a coffee cart. Place the coffee machine on top, and all the accessories underneath. Keep all your coffee items together to make it extra easy.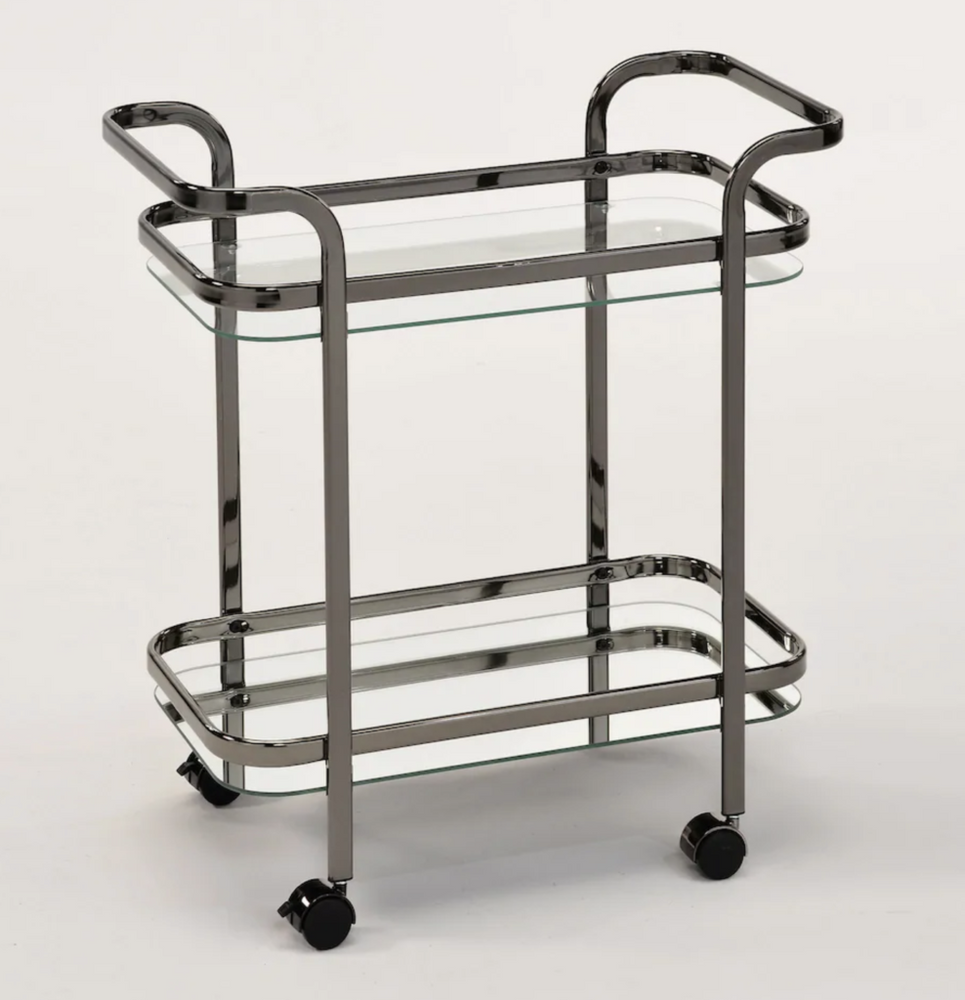 ---
Even though you're staying at home for the foreseeable future doesn't mean you need to miss out on the pleasures of that perfect cup of coffee every morning. Treat yourself to a DIY coffee station to make every morning a little bit better.
---