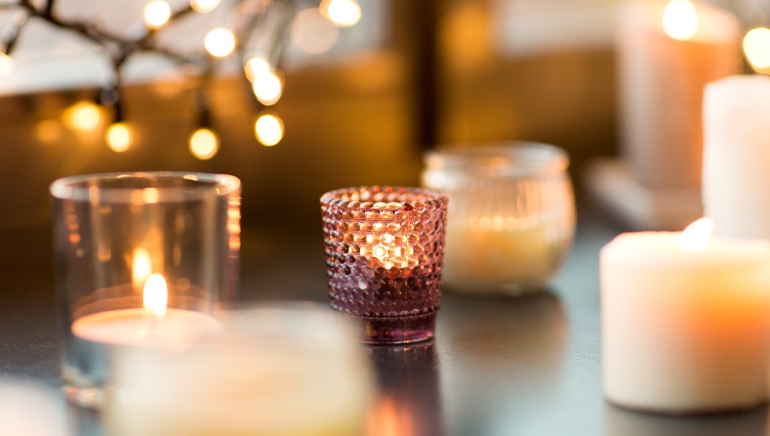 Relaxation is the ultimate form of comfort and something we all deserve. With just a few products having that spa atmosphere is something you can do right from home. Here's how to create the ultimate home spa experience.
---
Step One: Set the Mood
Begin to feel your home spa experience with warm lights dimmed low. The low lighting will help you start to relax and unwind. Draw the shades, turn off the TV and light some candles for that spa-like glow. 
Amplify the spa like ambiance with peaceful sounds. Some great options include rainforest sounds, ocean sounds, soft classical music, meditation music or even white noise. Maybe a calm audiobook or podcast is your way of relaxing. Whatever the sounds are use them to ease into a state of relaxation.
---
Step Two: Pampering
Give yourself the pampering and care you deserve. Taking time to enjoy your pampering session will help you relax and unwind. Here's a few great options:
Run a hot bath, grab your drink of choice and a good book. Sit back and enjoy your time soaking your worries away. For an extra touch throw your

towel

in the dryer so it's nice and warm when you get out. 

Do an at home mani/pedi. From filing and buffing to painting and moisturizing, doing your nails at home can be a nice break from reality and you'll be looking great!

Exfoliate

, moisturize and do a

face mask

. Your skin will thank you for taking the time to get off all dead skin and a nice soothing face mask will give you time to relax and unwind.
---
Step Three: Relax
You've done some unwinding and some pampering, now it's time to just chill. Put on a plush robe and slippers or fuzzy socks and enjoy some quality "me time" because you deserve it. Life can be a lot sometimes but we have to remember to take time for ourselves to refresh, relax and rejuvenate.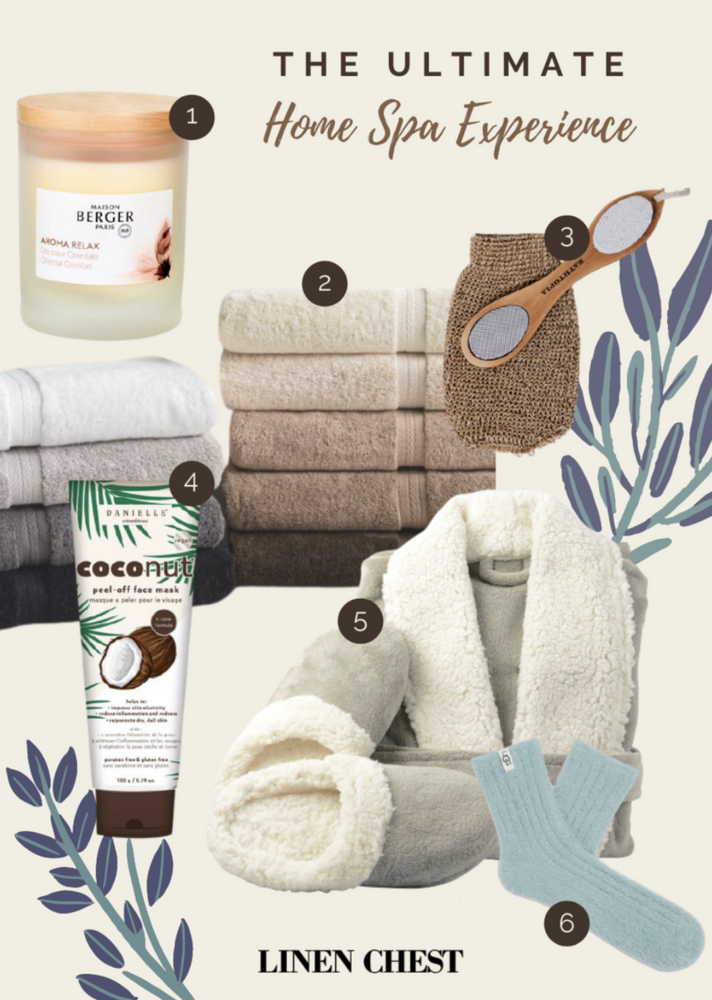 Aroma Scented Candle by Maison Berger

Coconut Peel-Off Face Mask by Danielle

Plush Robe & Slipper Set in Gift Box

UGG Peyton Quarter Crew Socks