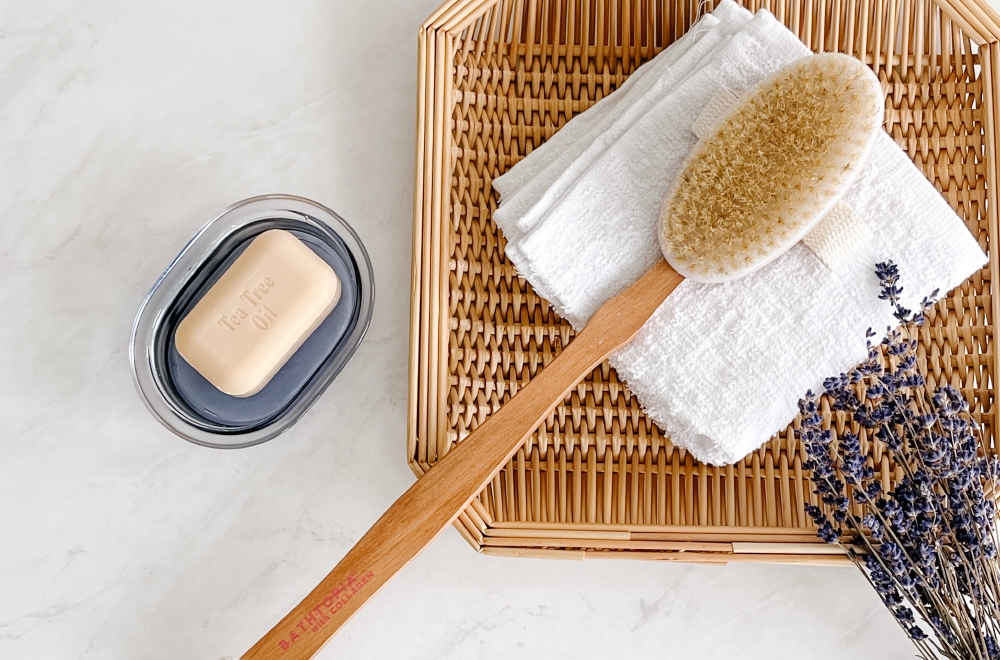 In the fast pace world that we live in, we often neglect making time to take care of our minds and bodies. Having a spa day (or night!) at home is a perfect way to relax and unwind on your terms, without the crowds and inconveniences that can come with public spa facilities. Discover Linen Chest's favourite essentials to create your own personalized spa experience in the comfort of your own home.
---
1) Bathtub Caddy
Setting time aside for a much-needed bath can help you relax and unwind after a long day. Want to take your relaxation to the next level? A bath caddy keeps everything safe and dry right, but always within reach. Some have a designated spot for your soap, adjustable support to prop up your favourite book (or tablet), and even a wine glass holder. Now that's what we call relaxation!
---
2) Fresh Towels & Robe
The ultimate spa day includes a plush towel and a cozy, luxurious bathrobe to wrap yourself in. Our Royal Plush towels are one of Canada's thickest, softest, most absorbent towels - and they come in over 25 colours!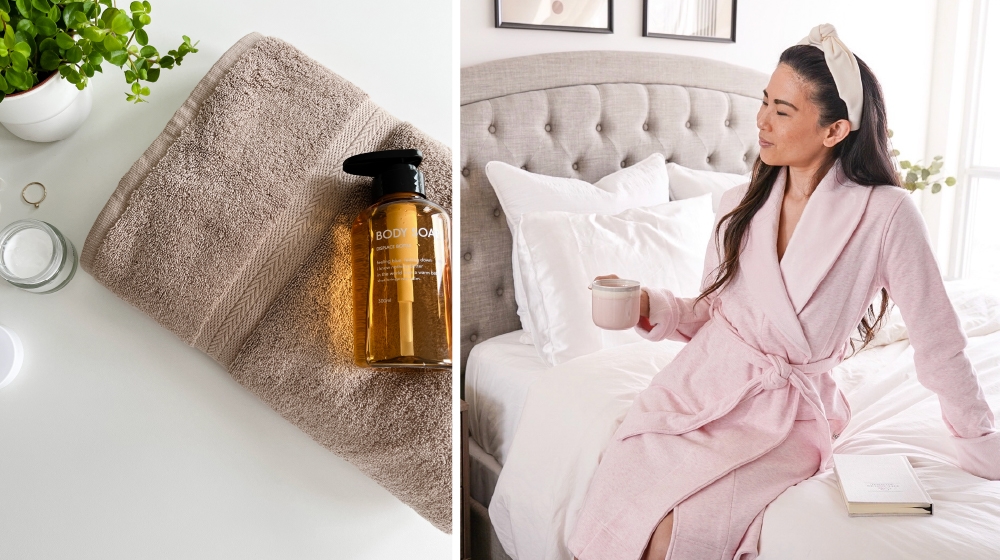 ---
3) Relax with Candles
Candles set the perfect mood for you to decompress and clear your mind. Simply dim the lights, light up a few candles, and enjoy the serene ambiance you have just created.
---
4) Slippers or Cozy Socks
No spa day is complete without slipping your feet into something ultra comfortable. Available in different styles and colours, our UGG slippers and socks provide the utmost comfort while keeping your feet snug and warm all year round.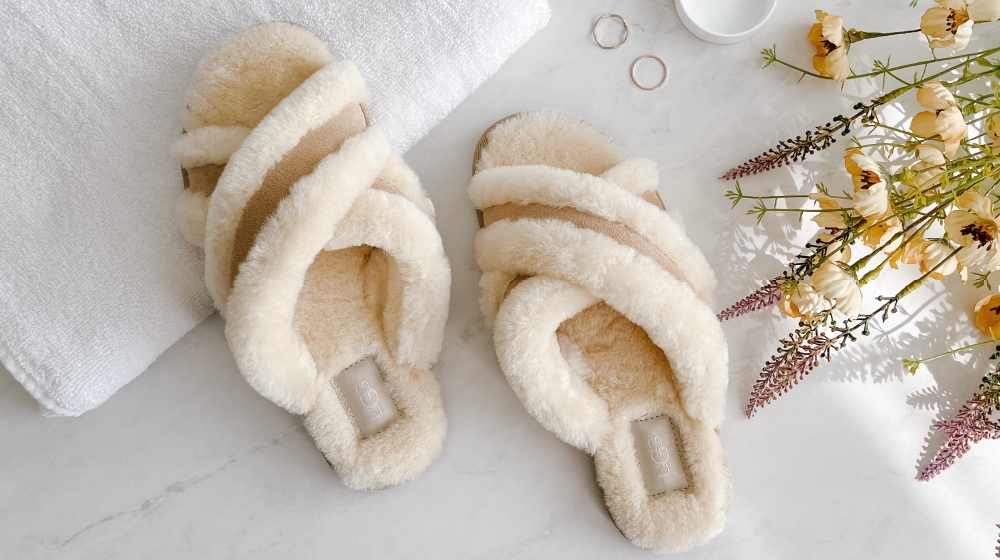 ---
5) Stay Hydrated
Hydration plays a key role in relaxation and recovery, especially when enjoying a long, hot bath. Prep a sparkling pitcher of refreshing lemon or cucumber water for you to enjoy.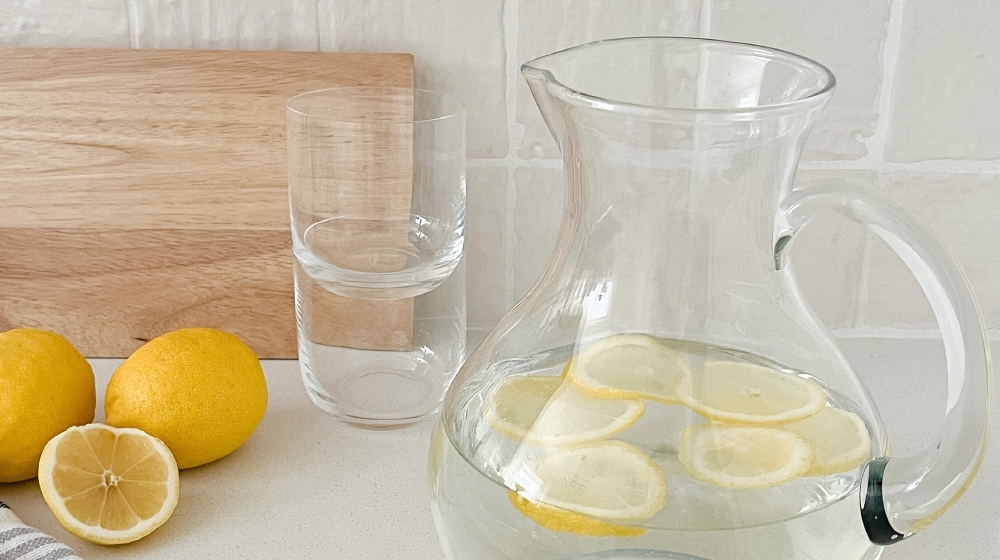 ---
Need more inspiration to help you relax and unwind? Discover our selection of face masks, serums, and other finds to treat yourself or a loved one to the ultimate at-home spa experience.