I think it's safe to say that we're more than a little Pinterest obsessed over here at Linen Chest and we aren't afraid to admit it! Whether we're pinning our favourite recipes or gathering ideas for our next DIY project, we can't help but get a little pin-crazy, which is why we've decided to share one of our favourite pins and show you how to create a similar look in your own home. We immediately fell in love with the modern & rustic feel of this cozy dining nook and thankfully it's surprisingly easy to recreate using the tips below: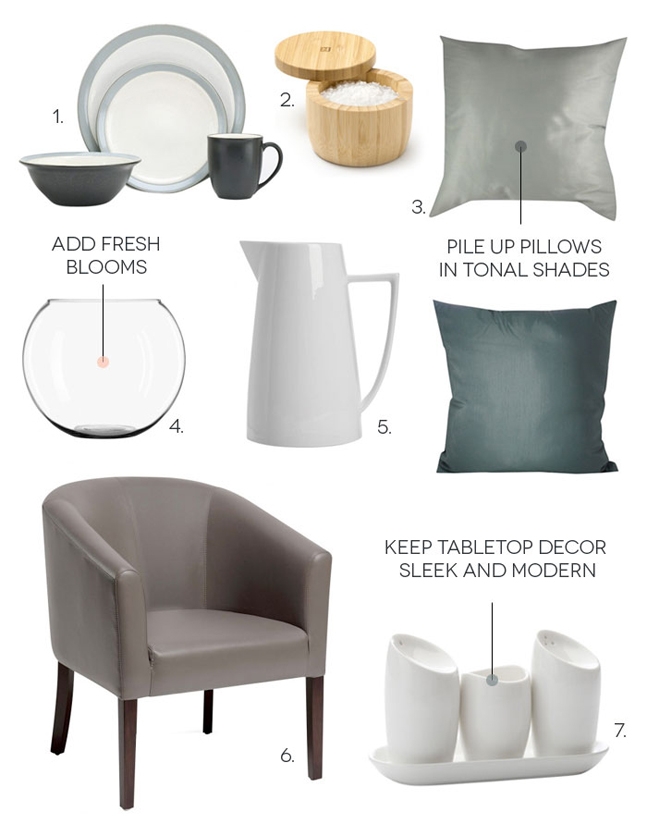 1.     Choose dinnerware that compliments your décor such as this collection, which incorporates the neutral colour palate.
2.     Adding natural wood accents, such as this Bamboo Salt Cellar, creates a nice contrast when paired with sleek modern décor.
3.     Throw pillows, such as these, create the perfect place to curl up and enjoy your morning coffee. Just be sure to stick with a neutral color palate and incorporate no more than four different colors.
4.     Fresh flowers instantly brighten up any room and this Ball Vase is the perfect way to display your favourite blooms.
5.     The modern clean lines of this pitcher make it the perfect addition to this cozy dining nook.
6.     Create interest by using mis-matched chairs around a natural wood dining table. Both comfortable and stylish, we think this chair would be perfect!
7.     Keep décor to a minimum, but be sure to incorporate a few sleek and modern pieces to keep things from looking too dull. This modern Salt & Pepper Set would look right at home in this cozy dining nook.