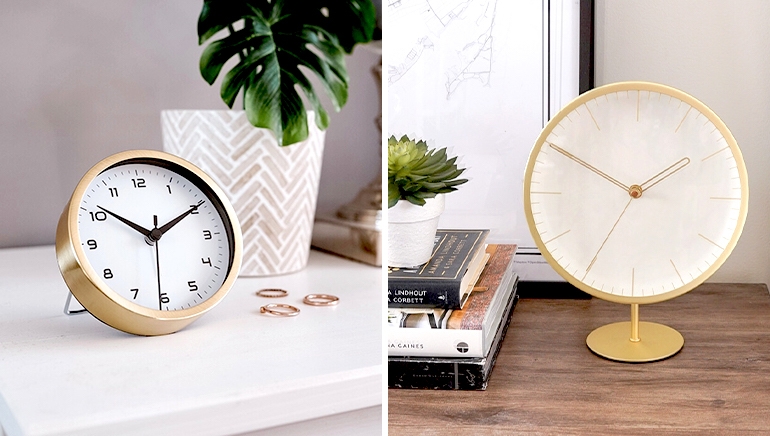 Tik-tok! Let's talk about clocks. Not only are clocks extremely useful to have in the home, they can also act as a statement piece or be incorporated with decor. Here is a round up of trending clocks and a few ways to style them in your home. 
---
Styling Clocks Functionally
The first step to learning how to style clocks is to think about functionality. Clocks are a great piece of decor, but they do serve a purpose. Too many clocks in one room can feel like overkill, while not having clocks in rooms that need them is a waste of functionality. 
So which rooms do clocks function best in? Typically it's good to have a clock in the kitchen and in the bedroom or bathroom depending on where you do most of your getting ready. Offices, studies and kids rooms are also great places to add clocks. Living room clocks can be very functional as well. 
A few places you probably won't need a clock include hallways, nurseries, and guest bathrooms or powder rooms. 
---
How to Style Clocks
Now that we've talked about the functionality of clocks, let's talk about how to style them. Clocks come in all shapes and sizes, so the possibilities are endless. You can make a statement with your clocks, incorporate it into other decor, or have it be a small filler item. 
Make a Statement -

Large clocks can be hung along on the wall to make a statement.

Gallery Wall -

Smaller and more medium sized wall clocks look great incorporated into a gallery wall with other art and decor. 

Small Table Clocks -

Tabletop clocks are perfect for adding to book shelves, end tables, mantels and other small spaces. 
---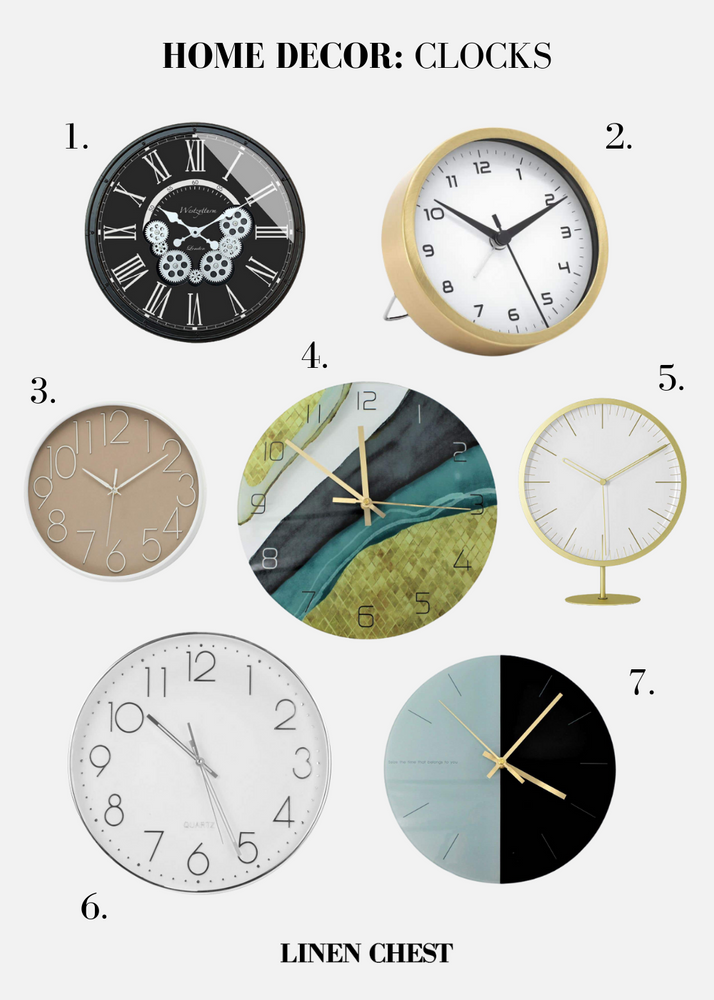 ---
SHOP THE LOOK
Satin Gold Radius Disc Alarm Clock
Benifer Wall Clock
Lessie1 Clock
Kurtzy Clock
Lessie3 Clock