Whether you're a pro in the kitchen or just starting out, cooking nutritional meals every day can take up a lot of your time. Today, we've rounded up some of our favourite time saving kitchen tools to help you get things done easier, quicker, and maybe even better! You'll not only have more time to enjoy the meal but also the special company around you.
1. Herb Scissors
When adding herbs while cooking, forget the knife and cutting board, simply use the herb scissors to snip the required amount. These scissors are equipped with micro serrated blades that make cutting herbs easier and a lot quicker.
$19.95 - Available, here.


2. Vacuvin Fruit 5 piece Set
With this practical set, melons, strawberries and all kind of citrus fruits are quickly and easily ready to eat. The Fruit Essentials do not have any sharp edges and can therefore be used safely by anyone. Includes: Citrus Peeler, Strawberry Huller, Melon Slicer, Pineapple Slicer & Wedged Citrus Peeler.
$29.99 - Available, here.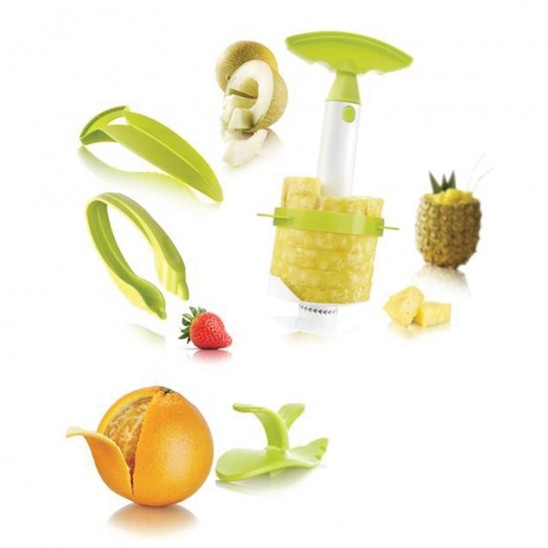 3. Stainless Steel Egg Slicer
This great stainless steel egg slicer makes it easy for you to slice your eggs perfectly or to make 6 perfect wedges.
$14.99 - Available, here.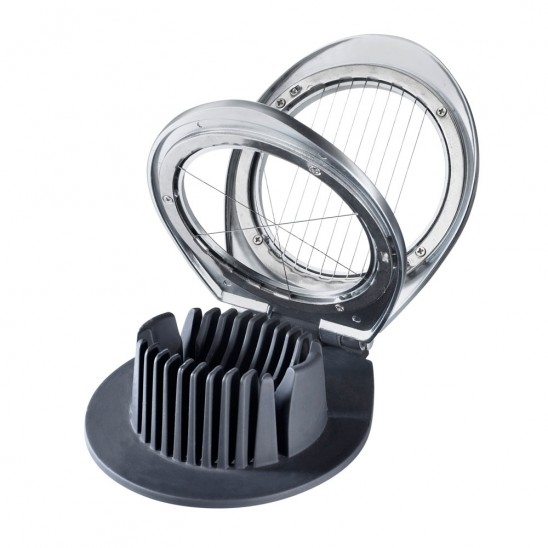 4. Lekue Decopen
With Decopen, you will be able to quickly add designs and savour to all your dishes at any occasion. With the finishing touch, enjoy salads, meats, fishes and desserts.
$24.50 - Available, here.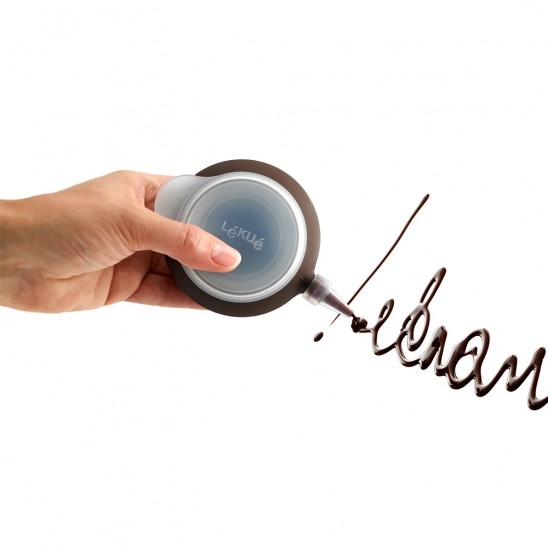 5. La Spirale Pasta Drying Rack (Linen Chest Limited Edition)
La Spirale is an innovative product, handcrafted from the highest quality materials. It holds up to 450 pasta strands and is easily assembled and disassembled for storage.
$49.95 - Available, here.


6. Mini Chopper
This chopper will come handy and speed up the process of chopping garlic, onions, herbs etc.
$15.95 - Available, here.


7. Trudeau Cheese Grater
The Trudeau Cheese Grater is designed to grate more cheese in less time, while being more comfortable to use. Swivel rubber handle. Stainless steel grater. Dishwasher safe.
$14.95 - Available, here.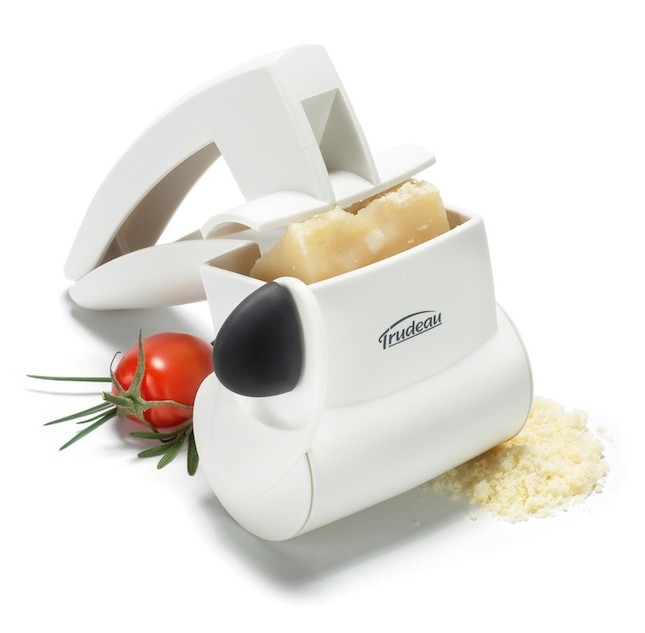 8. Trudeau Silicone Jar Opener
Sometimes, jars are impossible to open. To sort out this problem and save time, get yourself a Trudeau Silicone Jar opener. It opens jars with less effort and is adjustable to most sizes of bottle jars. The Trudeau Jar opener is easy to use, easy to clean and dishwasher safe.
$3.99 - Available, here.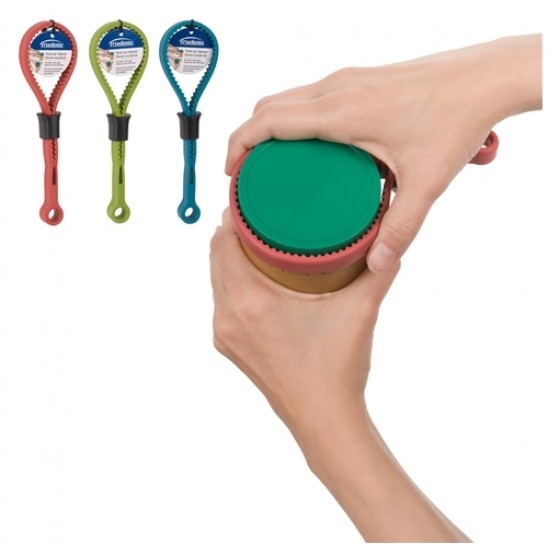 9. Crumb Sweeper
Save time cleaning up crumbs with this Crumb Sweeper! The wide rubber top is comfortable to grasp. Comes with a soft, nonslip grip and snaps open for easy cleaning. Works on tabletops and tablecloths. Also great for upholstery.
$9.95 - Available, here.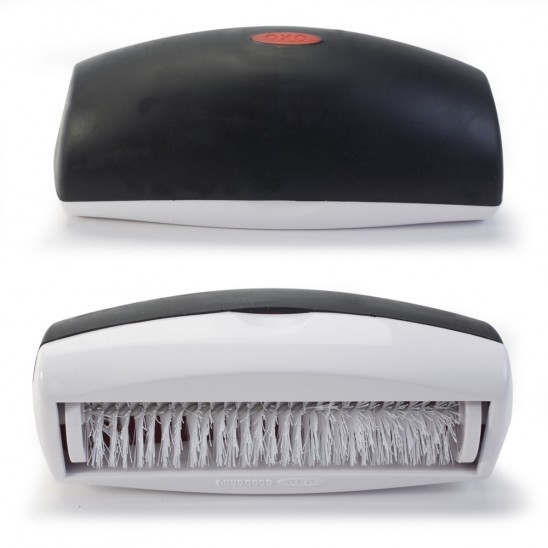 10. OXO Salad Spinner
Dry your lettuce a lot quicker with this OXO Salad Spinner! Easy, one-handed operation with pump mechanism and brake button. Soft, non-slip knob locks down for convenient storage. Non-slip ring keeps bowl steady on countertop. (Dishwasher safe)
$39.99 - Available, here.

11. Lekue Citrus Spray
Flavour your soft drinks and cocktails or season your salads, seafood or other recipes with a light mist of fresh citrus. Includes 2 sizes for optimum extraction: longer unit for larger fruits like oranges and grapefruits; shorter unit for smaller fruit like limes and tangerines.
$19.95 - Available, here.


12. Zyliss Corn Stripper
Love corn on the cob, but hate the messy method of eating it on the cob? The Zyliss Corn Stripper quickly and easily peels corn kernels away from the cob in one easy motion.
$9.99 - Available, here.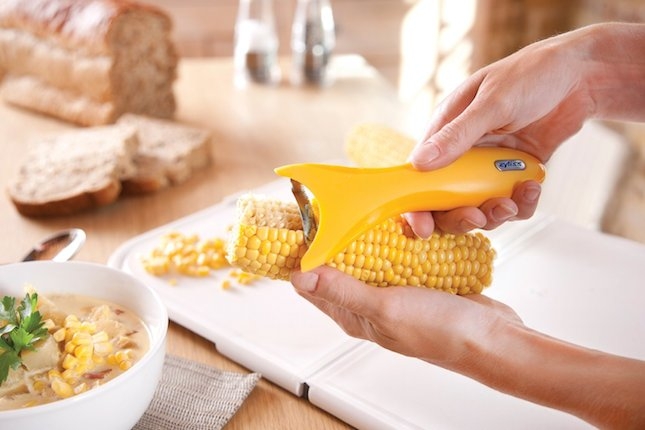 13. Gefu Spiral Cutter
The Spirelli is an innovative vegetable slicer. Simply insert vegetables into the slicer and twist to create beautiful spiral julienne cuts.
$34.99 - Available, here.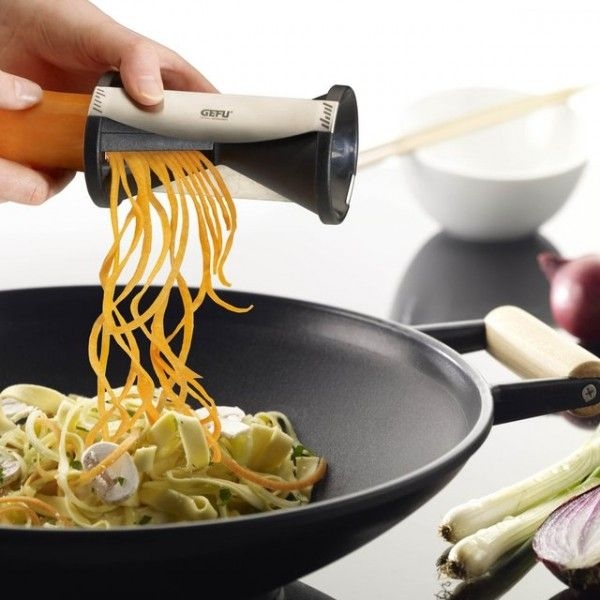 14. Bamboo Bagel Cutter
Quicky and safely slice through the side slots for a perfectly cut bagel every time.
$7.99 - Available, here.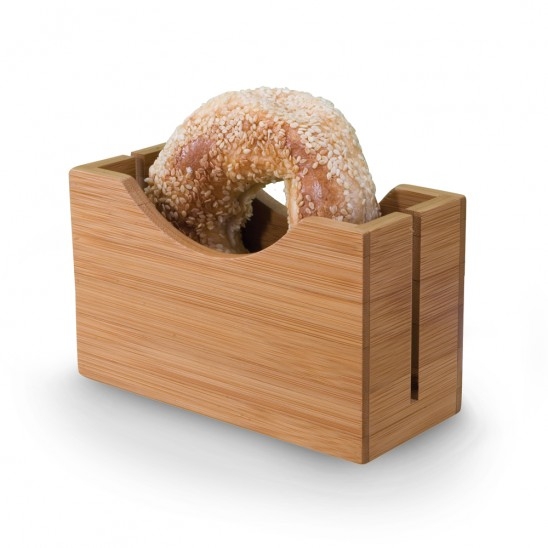 15. OXO Avocado Slicer
All-in-one tool splits, pits, and slices avocados safely and effectively. Pitter removes pit with a safe and easy twisting motion. Slicer removes fruit from skin in perfectly even slices.
$11.99 - Available, here.

16. 3 Egg at a time Separator
Here's a very convenient small size kitchen gadget! No more egg yolk in the egg white! (Also seen in 'Our Favourite Eggcessories')
$3.99 - Available, here.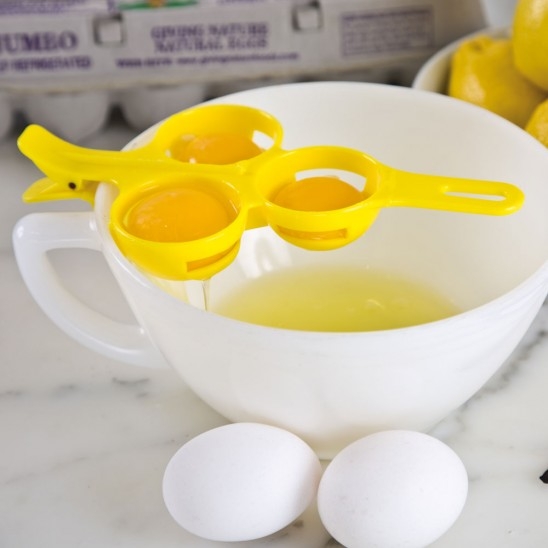 17. Cutting Board Set (colour coded) 
Speed up your prep work by having 4 cutting boards on hand. Index is a multi-award-winning chopping board system, also designed to reduce the likelihood of cross-contamination. The stylish storage case contains four individual colour coded polypropylene chopping boards indicating which food type it should be used for.
$69.95 - Available, here.


18. Bread Board with Crumb Catcher
Slatted insert allows crumbs to fall neatly into crumb catcher for tidy and quick disposal. The removable insert also allows the board to become an attractive serving tray.
$14.95 - Available, here.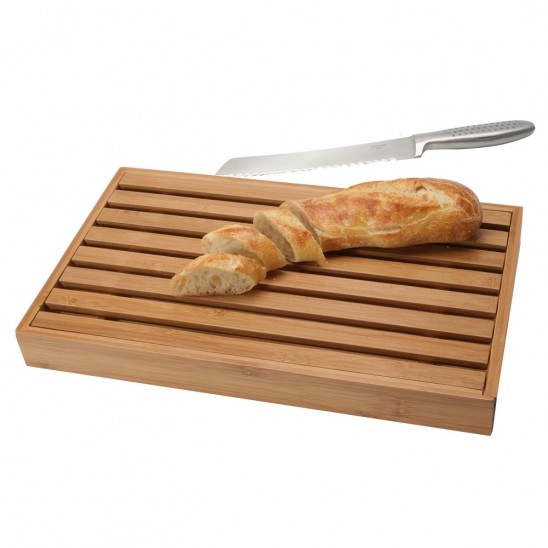 19. OXO Egg Beater
The OXO egg beater is equipped with smoothly rotating gears which are enclosed for protection and easy clean-up. Perfect for eggs, light batters, whipped cream and more. The base detaches from top and is dishwasher safe.
$29.95 - Available, here.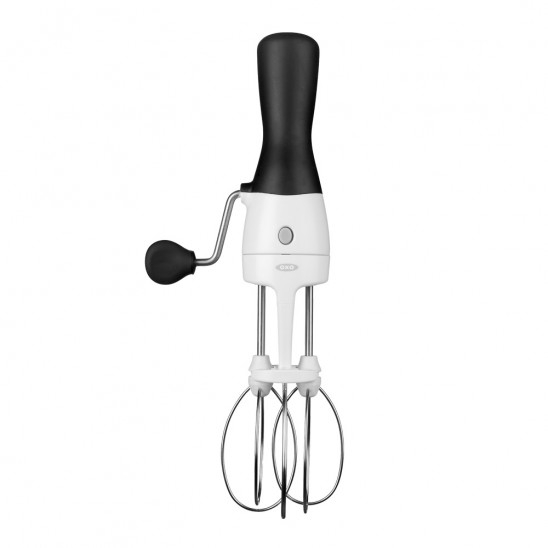 20. Danesco OXO Cook Book Holder
Securely holds cookbooks, magazines and tablet computers without tipping. This is ideal when following a recipe.
$27.99 - Available, here.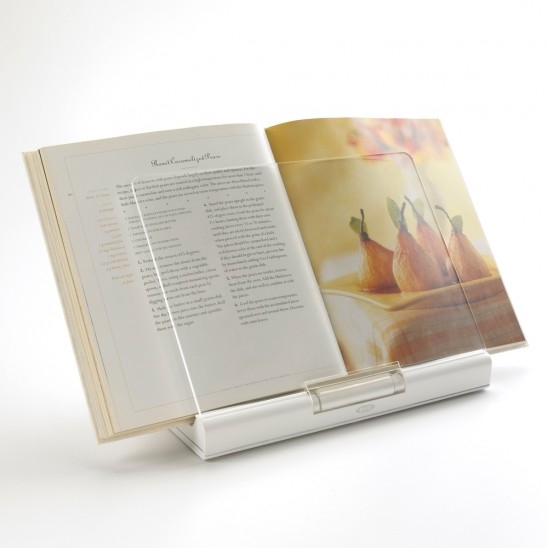 ---