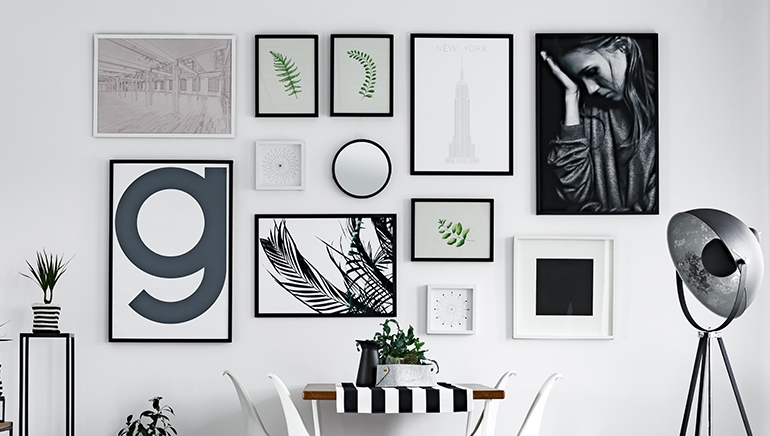 Filling up wall space in your home may seem like one of the most daunting decorating tasks you'll face. However, gallery walls are an ideal choice that allows you to show off multiple memories and gives you the freedom to swap out frames as you see fit.
To simplify the process, check out these tips before you get to it.
---
Hang Unique Items
While your favourite personal photos should make the wall, don't be afraid to choose other beautiful items that you feel are representative of your design style. Think outside of the box by hanging a shaped mirror or decorative hook. You can also frame dried flowers from a special bouquet, an inspirational quote, or a vintage magazine cover. Also, consider trying a watercolor DIY project to showcase your art in the halls of your home.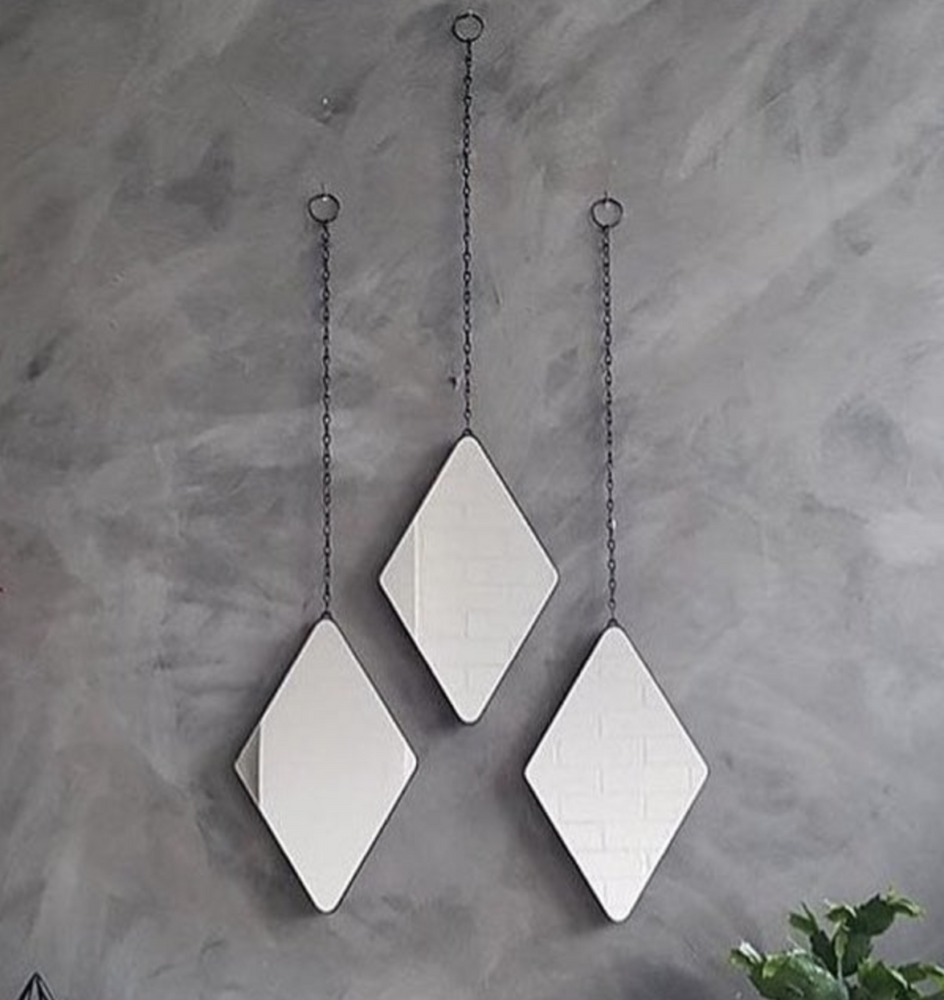 ---
Mix & Match Your Frames
Gallery walls are meant to be dynamic and visually interesting. One way to do this is by selecting different-sized frames; this will allow you to choose small and large framings and still make them fit together like a perfect puzzle. You can also select frames of different shapes, colours, and materials. Silver and gold are a chic combination, or you can mix classic black and white frames with pops of colour.

---
Choose Similar Mats
If you feel like your photos and other framings have varying themes and colour schemes, don't stress. Once you select a mat to put behind objects and border pictures, you'll begin to see it all come together. Sometimes a simple neutral like white, beige, or grey is an ideal pick; however, you can also match your mats to the colour of the walls in the room where you'll be hanging everything. These simple but necessary touches make your gallery look more uniform.

---
Lay Out Your Design
Before you bring your gallery to life, test it out on your floors. Choose the biggest frame and then start to build the rest around it. Placing everything on the ground allows you to switch up your placement with ease so that you don't have to commit before every frame fits just right. Lastly, take measurements and a photo for reference so you can perfectly execute the gallery wall.
LC TIP: Cut a sheet of paper in the shape of each of your frames and use scotch tape to stick them to the wall. That way, it will be executed perfect and you can still play with the layout if needed!

---
Once you've expertly spaced and hung your beautiful frames, you can take a breath and enjoy your hard work. And, don't forget that you're free to replace photos and items throughout the year for holidays or to celebrate special milestones. Your gallery wall is yours to customize.