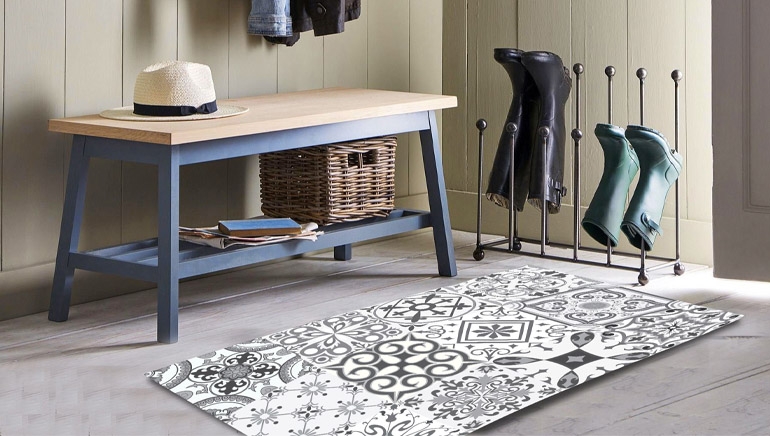 Vinyl rugs are a great alternative to traditional rugs because they are made from one of the world's most versatile plastics, making it an ultra-strong synthetic fabric with lots of perks.
When decorating your home, consider adding a vinyl rug to your high-traffic areas. Why? Here are 9 reasons why people are buying vinyl rugs.
---
1. Long-Lasting Durability
These rugs are made of 100% vinyl material. As mentioned, this synthetic fabric is ultra-strong, which means it is going to be long-lasting. These rugs are perfect for front halls, living room spaces, bathroom floors, or any other room that gets a lot of usage.
2. Slip Resistant
These vinyl rugs are made of anti-slip material, making them a secure choice for any part of the house. At 29.5 inches by 39.5 inches, they can fit almost anywhere to secure a space.
3. Waterproof
Vinyl is waterproof, which is an added bonus - particularly when placing one of these rugs in the kitchen, bathroom or entrance. They're essentially spill-proof!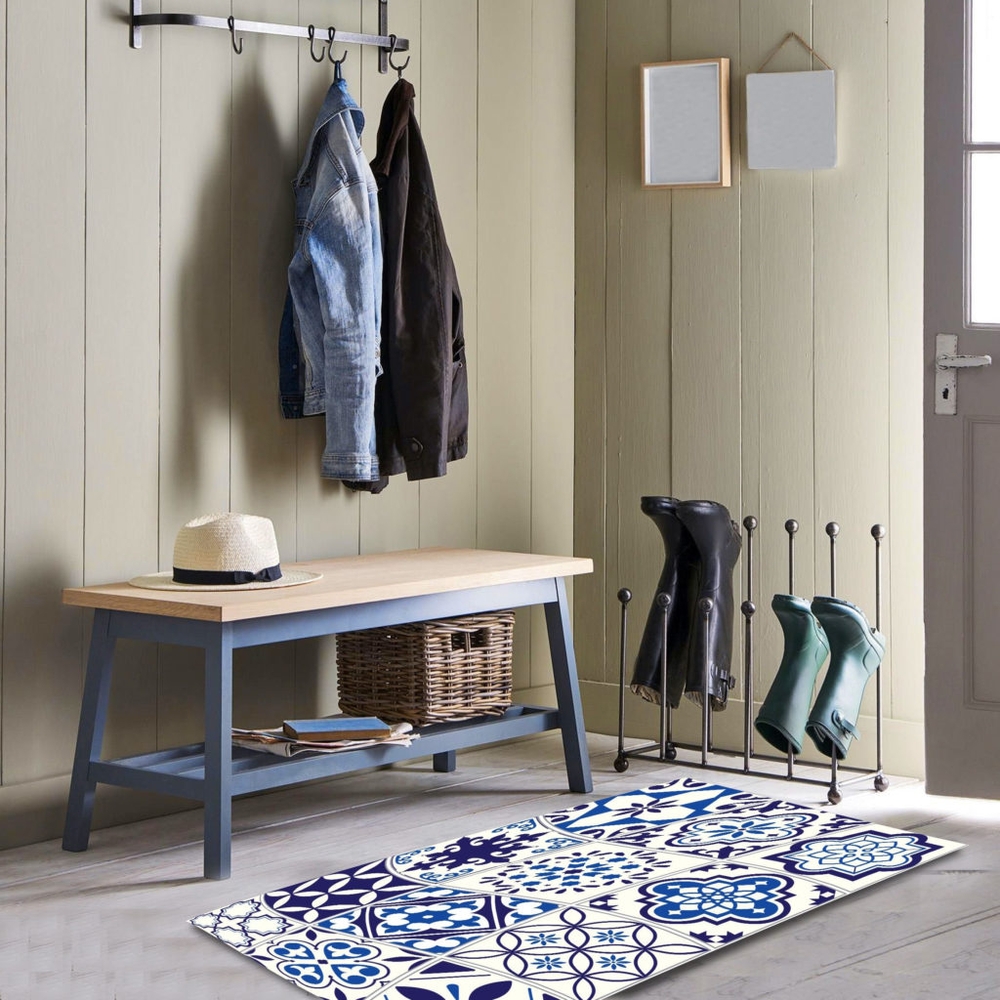 4. Easy to clean
Because of the material, these rugs are very easy to clean. You can simply use a dry or damp cloth (it is suggested to not use chemicals while cleaning).
5. Indoor and Outdoor Use
The properties of vinyl make these the perfect solution for indoor and outdoor use. When out in the sun, the material is fade-resistant so you won't lose any of the gorgeous patterns over the years.
6. Stain-Resistant
Traditional rugs can be a pain to clean because of their size and bulkiness. With these vinyl rugs, you don't have to deal with that because they are stain-resistant.
7. Unique Patterns
Choose from a variety of patterns available to match with any decor.
8. Made in Canada
Shop a Canadian-made product! It can't be easier than that to support local businesses.
9. One-year Price Policy Guarantee.
At Linen Chest, you always pay the lowest price with our one-year price policy guarantee. If you find the same product elsewhere a lower price within 365 days of your purchase, we'll match it and throw in an extra 10% off the difference.
Love the idea of a vinyl rug making your life easier? Shop our selection of Vinyl Rugs:
---