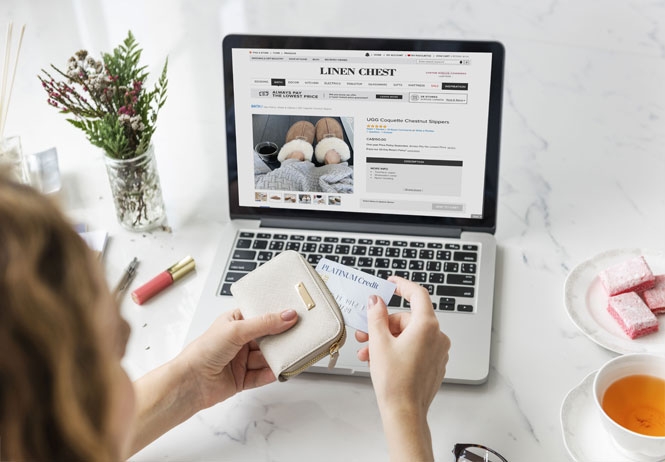 This is the instant gratification generation, and we know that our customers love to have immediate access to their shopping. Services are popping up all over the place that allows you to order online, but what if you could combine the luxury of sitting at home and online shopping with the ability to have them in your hands just two hours later? Well, with our Buy Online-Pick Up In Store Service you can do just that!
---

---
Browse From Home
Enjoy browsing online from the convenience of your own home, with a cup of coffee (or tea!), you can even pop your feet up. We have over 20,000 items online, so take your time to wander through our pages, go back and forth between your favourite products and enjoy reading about them. We even have little heart icons on each product so you can gather your favourites all in one place.
---
Easy and Convenient
To make sure you can get the items you want, we have added stock information to each product page. This will allow you to know whether your item is in stock or available at a store nearby. Once all of your items have been added to your cart and you've checked out, you'll receive a confirmation email. Within 2 hours you'll get notified that your order is ready for in-store pick up. 
At a time convenient to you (as late as one week later), simply hop on over to your chosen store and head for the customer service desk. With your email and a photo ID on hand, your order is all yours!
Want to learn more? Visit our Buy Online-Pick Up in Store page >
---