With Summer in full swing, we're definitely in vacation mode! From weekend getaways to the country, to road trips with friends, we will definitely be packing our bags more than once before the Summer is over, so we thought we'd share a few of our favourite travel essentials to help make traveling a breeze! Here are our top picks for both him and her, complete with tech friendly gadgets, coordinating cosmetic bags and the most adorable mini flat iron!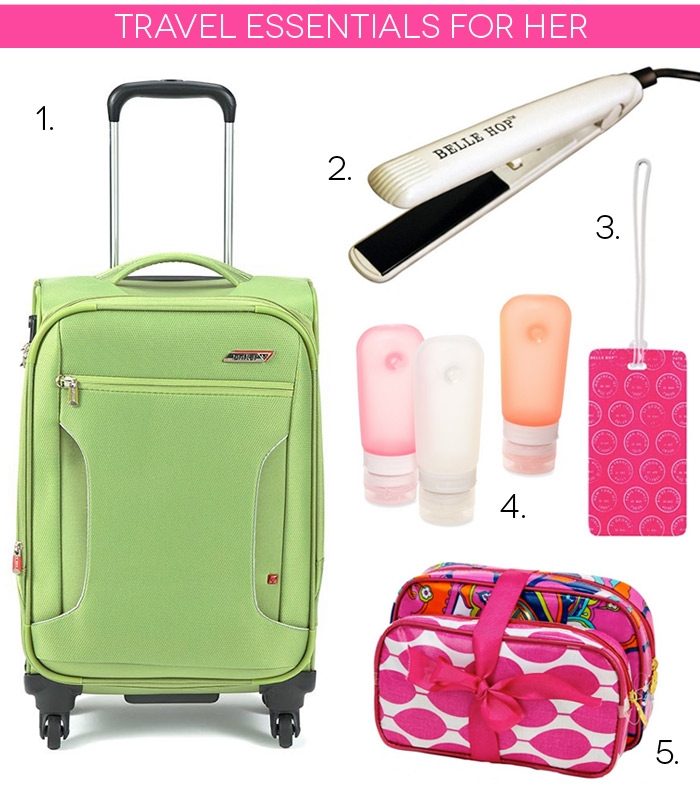 SHOP THE ITEMS:
1. Cyberlite Suitcase
Available in a variety of bright colours, this suitcase makes it easy to spot your luggage at baggage claim! Available, here.
2. Mini Flat Iron
Perfect for the girl on the go, this mini flat iron is the perfect size for stowing in your carry-on.
$19.95 - Available, here.
3. Neon Luggage Tag
Both functional and fun, these neon luggage tags make identifying your luggage a breeze!
$2.95 - Available, here.
4. GoToob Travel Tubes
These convenient travel tubes are carry-on approved and perfect for packing your toiletries when you're on the go.
$29.95 - Available, here.
5. Cosmetic Bag Duo
Travel in style with these coordinating cosmetic bags!
$24.95 - Available, here.
---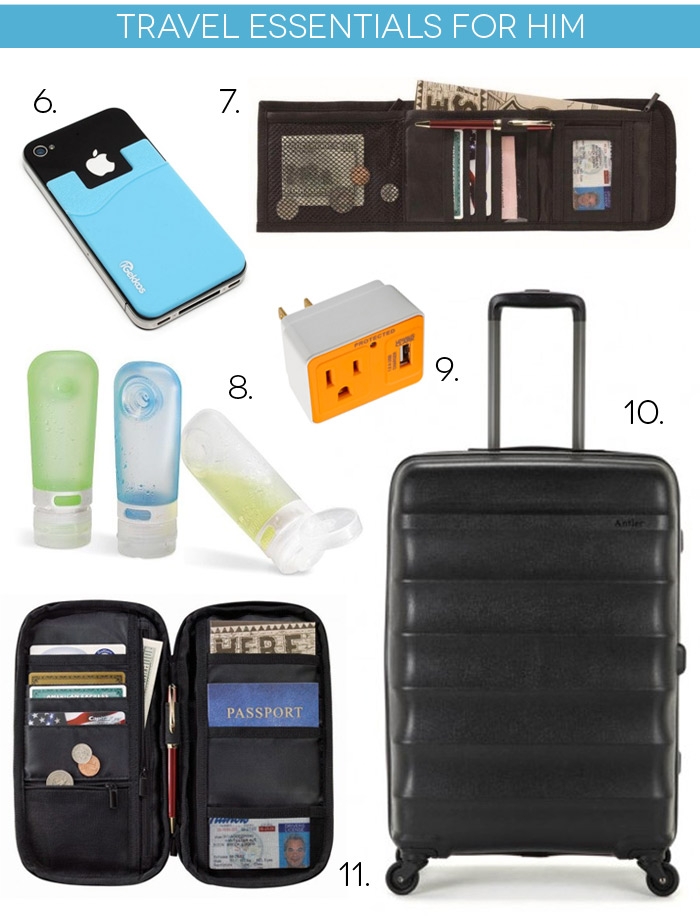 SHOP THE ITEMS:
6. Wallet 2Go
Transform your cell phone into a wallet with the Wallet 2Go! It sticks to the back of your cell phone to hold you credit card / money to keep clutter to a minimum.
$4.95 - Available, here.
7. Travel Wallet
Organize your travel essentials with this convenient travel wallet with multiple compartments for ID, passport, travel documents, credit cards etc.
$17.95 - Available, here.
8. GoToob Travel Tubes
Easily pack and dispense your favourite toiletries when you're on the go with these carry-on approved travel tubes.
$29.95 - Available, here.
9. USB Charger
Charge electronic devices simultaneously while freeing up an AC power outlet or a USB port on your laptop. Great for your ipod, iphone, smart phones, mps3 players and more.
$19.95 - Available, here.
10. Juno Luggage
The sleek design of this luggage will have you traveling in style, plus they're super strong and light weight. Available, here.
11. Document Organizer
Easily locate your passport and other important documents while traveling with this convenient document organizer.
$19.95 - Available, here.
---
---