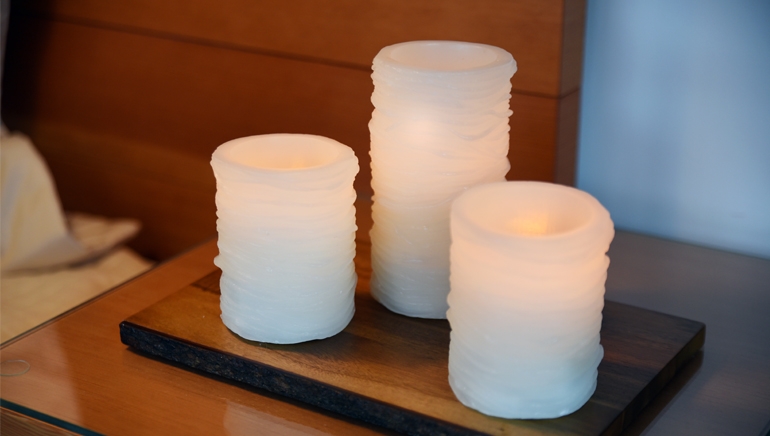 The Amazing Flameless Candle is one of the most popular, innovative makers of quality flameless, battery-operated candles in the world. With a realistic glow and flicker and scented/unscented options, the hand-crafted, real wax candles create a completely natural ambiance. The Amazing Flameless Candle provides modern conveniences like on-board timers, easy on/off switches, remote controls, and the ability to adjust flicker speed and light intensity. Best of all, your candles can now last for years and you never have to deal with melting messes, finding matches and fire hazards!
Imagine how great it would be if all your candles could be turned on with one click of a remote control. Or each day your candles illuminated automatically -- and later turned off -- all by themselves at a time prescribed by you. That's why our customers have already purchased The Amazing Flameless Candle for their homes, offices, restaurants, hotels, spas, dorm rooms, catering, outdoor events and recreational spaces.
Like a real candle, but safer, easier and better!
---
SHOP OUR COLLECTION: