Stasher is a patented, award-winning design that is eco-friendly, environmentally safe, and long lasting. Being the smart alternative to plastic, Stasher bags are composed from pure platinum silicone, they can be used for cooking, storage and freezing. Their innovative design makes them one of the biggest ambassadors in the plastic-free global movement.
In recent years, awareness on healthy living has become more and more apparent. However, that cannot be limited only to what we eat, but also to how we store our food and cosmetics.
Shop our Stasher Collection >
---
6 Ways to Use a Stasher Bag:
---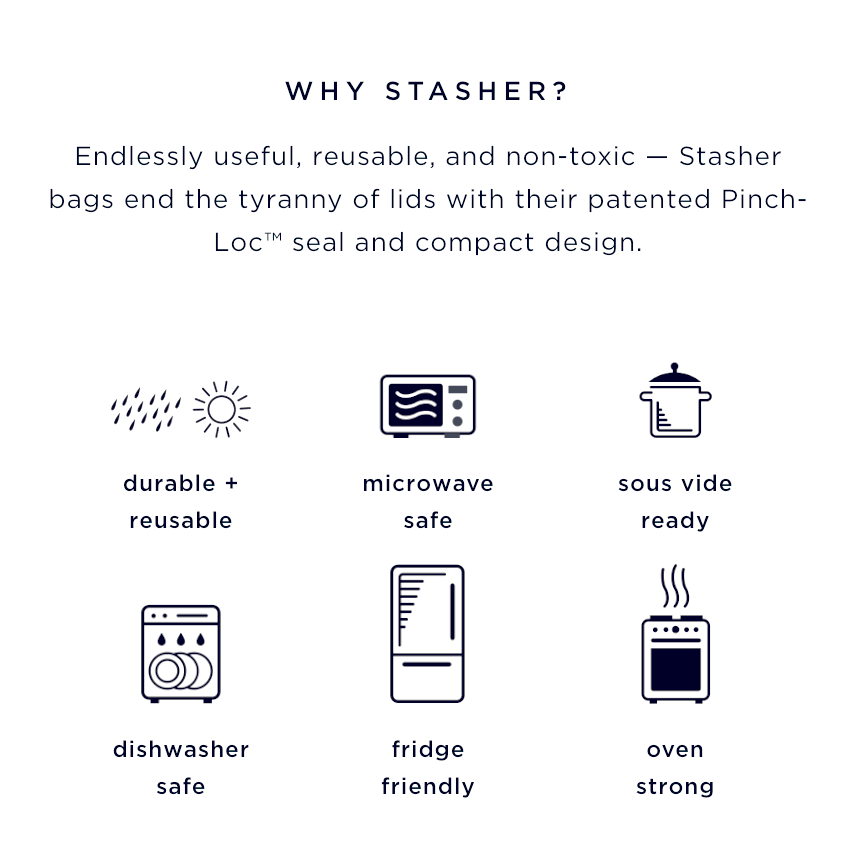 ---
Fact: On average we recycle only one plastic bag in every 200 we use. Each year, an estimated 500 billion to 1 trillion plastic bags are consumed worldwide. That comes out to over one million bags per minute!
Keep it fresh and keep it together (while keeping it out of the ocean). Stasher comes in tons of shapes, sizes, and colours for everything you're bagging.
---