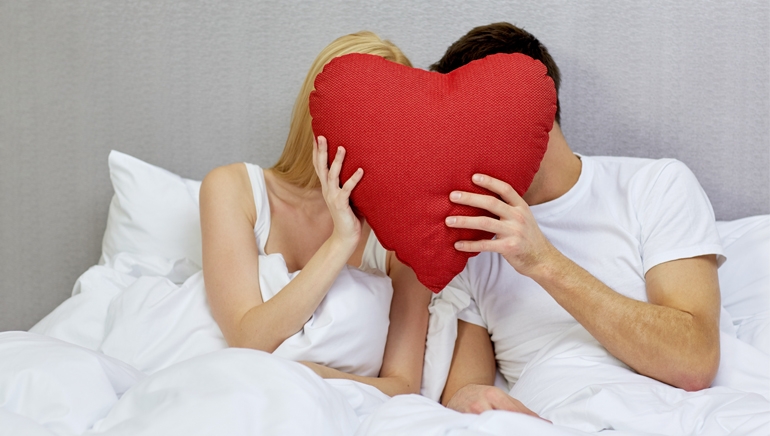 Spice up your bedroom this Valentine's Day with red décor! Whether you're celebrating solo, with a group of single friends, or have someone special for V-Day, playing into a Valentine's theme is sure to get you in this holiday spirit.
Some of the main colours for Valentine's Day are white, pink and of course, red. We've chosen some red-hot products that you can use to quickly change your bedroom from an every day look into a Valentine's getaway! If you want to test the waters with some accessories on a bedside table, try adding a little red candle with a soothing scent, or a fun photo frame with hearts. Want even more red? Take it to the next level by swapping your casual every day bedding for something with a splash of red, complete with a cozy blanket and comfy pillows.
And if someone happens to bring you red roses on the special day, have an eye-catching vase handy to put them in! However you plan on celebrating, do it with kick of colour and fun!
---

SHOP THE ITEMS:
1. Trellis 7 Pieces Comforter Set
2. I Love Frame
3. Canvas Collection by ZicZac
4. Thames Bedding Collection
5. "Red Hot" Framed Painting
6. Embroidered Felt Cushion Collection
7. Oslo Grommet Panel Collection
8. Stella Throw Collection with Fringe
9. Rainbow Candle Collection by Bovi Home
10. Wall Decal Love
11. Palace Hotel Bedding Collection
12. Ceramic Vase Collection
13. Laurie Grommet Panel
---