Cooking rice sounds like an easy task, but if you're new to cooking...it can be quite challenging and frustrating. Depending on the type of rice, different grains require more or less water. Having a rice cooker will not only take away your worries but it will also allow you to be more efficient with your time. Today we're sharing our favourite rice cookers and our top 5 favourite rice recipes. (Warning: You might get a little hungry)
Tips to find the perfect rice cooker:
1. Size
How much rice does your family eat? Usually a family of four will need a rice cooker capacity of about 5-6 cups of cooked rice. Make sure you know if your rice cooker is indicating raw rice or cooked rice capacity since rice doubles in quantity.
2. Type
There are 2 types of electric rice cookers: one is specifically used to cook white/brown rice while the other includes steaming or slow cooking functions. Ask yourself if you're looking to cook rice exclusively or if having the option of steaming some vegetables interests you as well. Buying the rice cooker with the added feature can be a versatile option if you do not already own a slow cooker. It can also save you money and storage space.
3. Extra Features
The basic rice cookers usually come with a 'keep warm' option, but you can find some that have features for brown rice, sushi rice, porridge, and quick cooking. Think about what you plan using  your cooker for as it can be fun to try out different types of rice... sushi anyone?
Our Picks:
1) Cuisinart 7 Cup Rice Cooker
At the touch of a button, the new brushed stainless Cuisinart cooker steams rice to fluffy perfection, and then automatically keeps it warm. Its steam vent helps to prevent splattering, while its chrome-plated handles stay cool to the touch. Use the built-in tray to steam other foods while the rice is cooking; when you're done, the non-stick coating and durable construction make cleanup a breeze. Removable parts are dishwasher safe.
$69.95 - Available, here.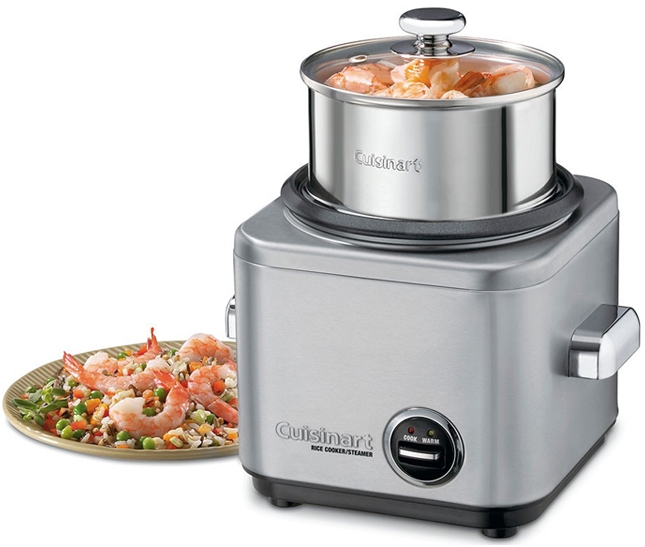 2) Breville The Risotto Plus
Make tender slow cooked meals, stir-free risotto, and fluffy rice all in the same bowl! Rice can be fluffy when steamed, creamy in a risotto, or spicy when in a slow cooked meal. We also love that the nonstick bowl has sauté settings, allowing you to caramelize your favourite veggies. This variety will definitely make those weekly meals more interesting!
$139.99 - Available, here.


Some of our favourite Rice Recipes: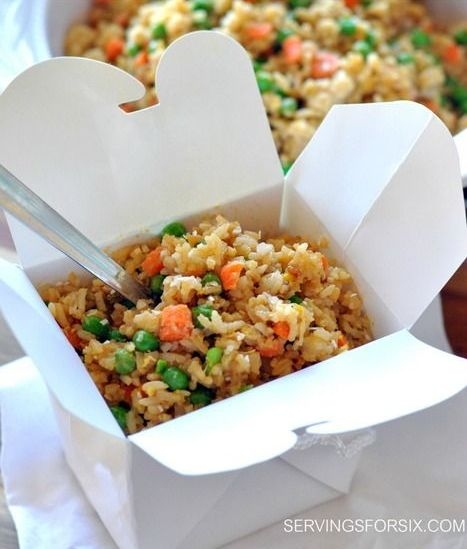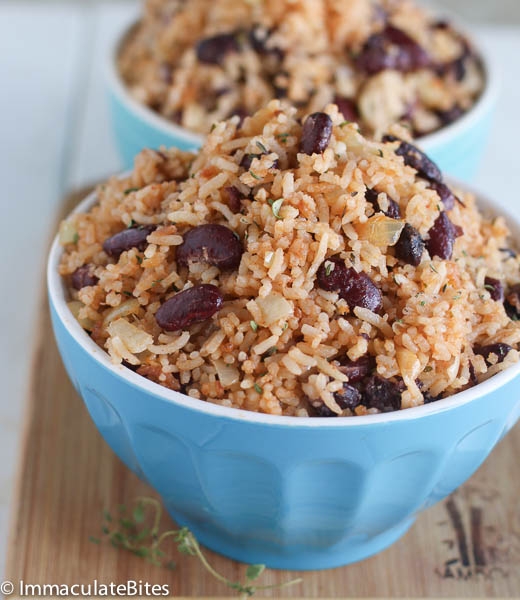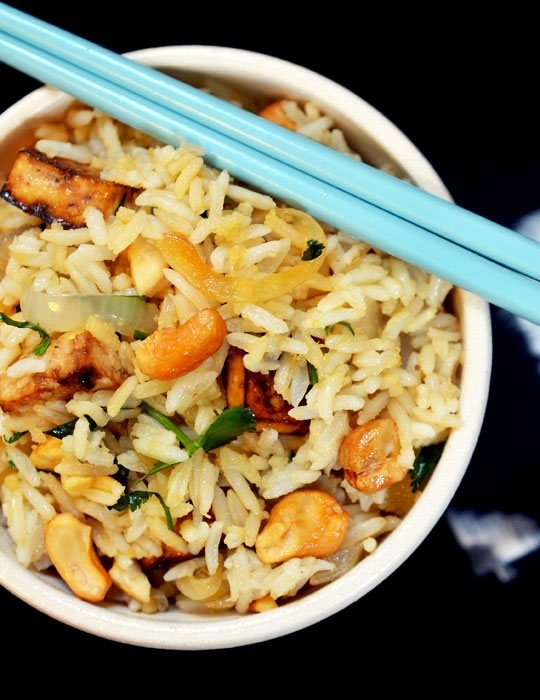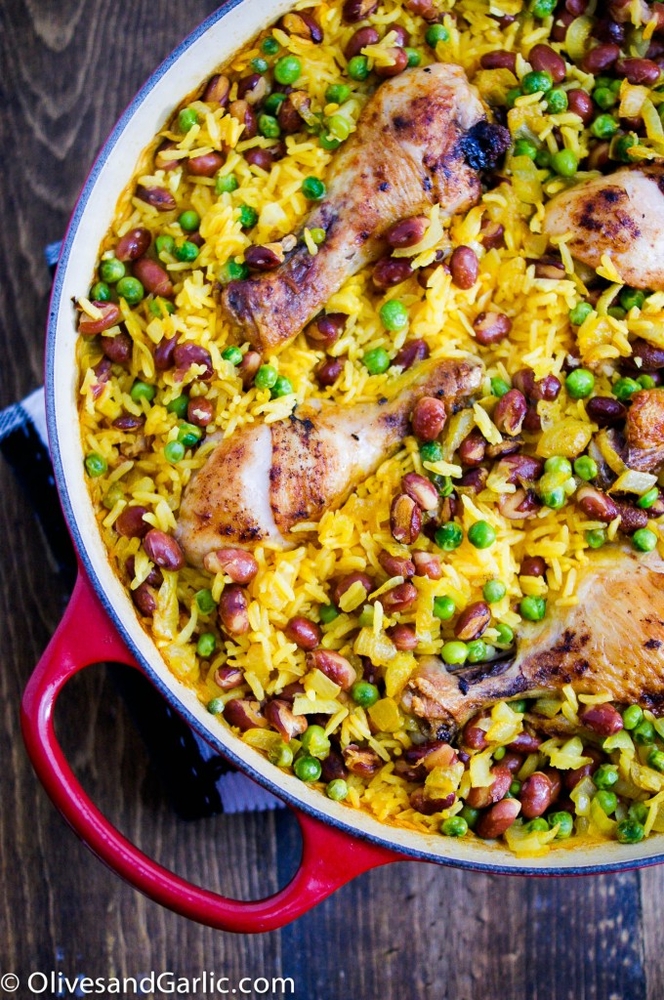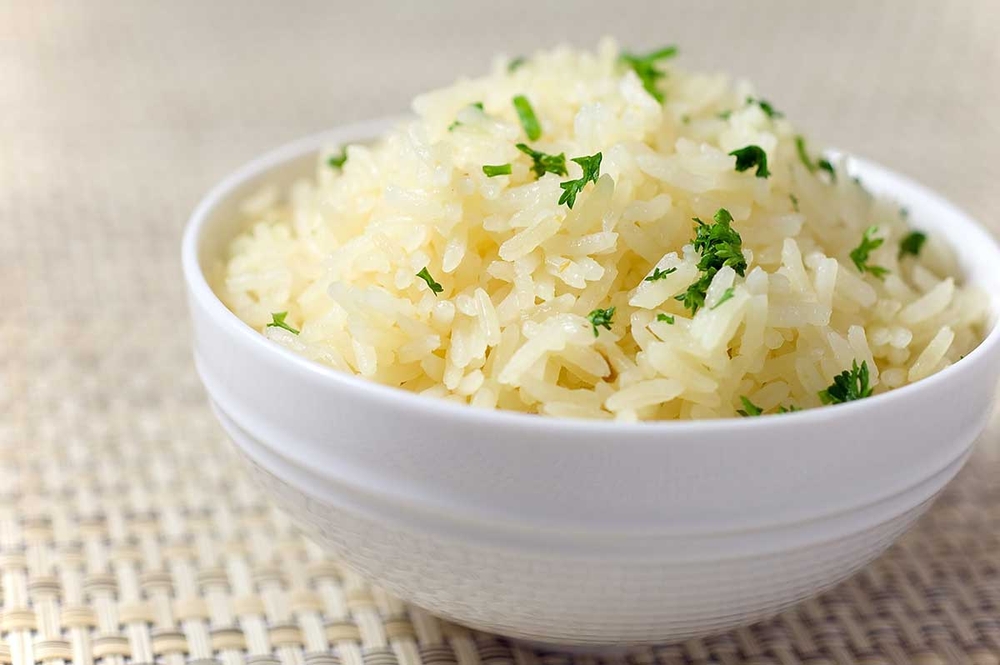 Recipes: 1. Veggie Fried Rice 2. Caribbean Rice and Beans 3. Restaurant-Style Mexican Rice 4. Brown Rice Bowl with Lemongrass, Tofu, and Cashews 5. Chicken, Rice & Beans Skillet 6. Garlic Rice
---