Do you often get hungry between meals or after a great workout? We've got the perfect snack that is loaded with protein to help keep you going until your next meal. Introducing: No-Bake Energy Bites. Not only are they easy to make, but they're delicious and can even be served to your guests for dessert. Let's get started:
Ingredients (makes about 16 bites)
¾ cup of raw almonds
¾ cup of chopped dates (about 16)
¼ cup of diced apricots
¼ cup of hemp seeds
3 tablespoons of cocoa
1 tablespoon of chia seeds
1 teaspoon of vanilla
1 teaspoon of cinnamon powder
¼ cup of water
cocoa powder, grated coconut or Goji berries (to coat the bites)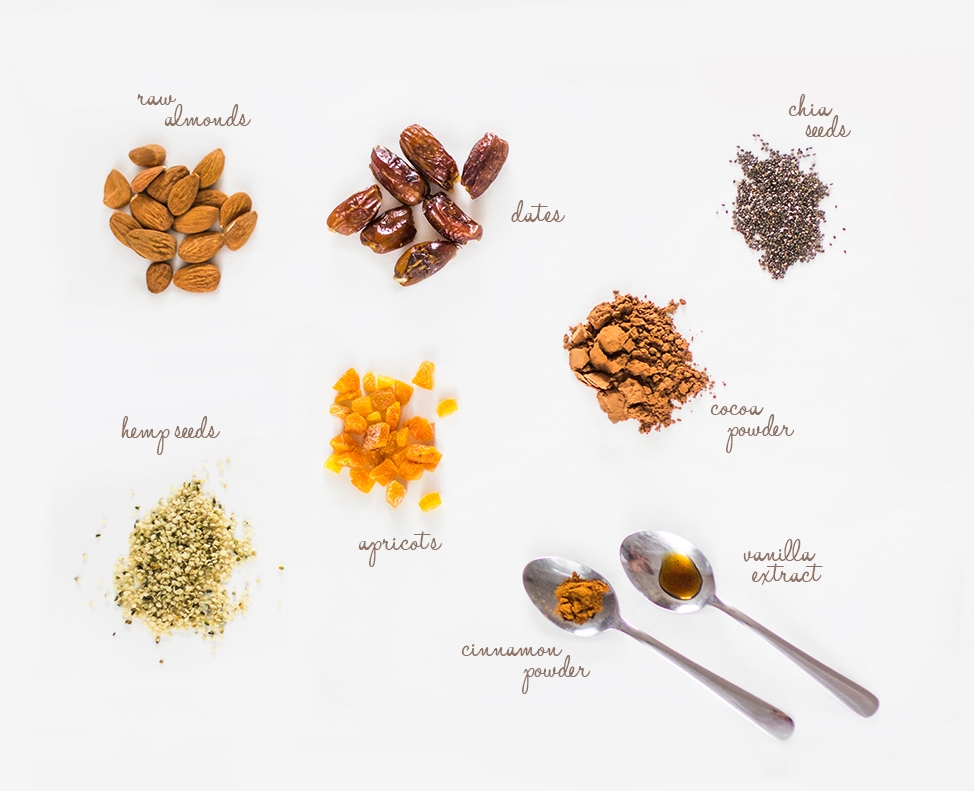 Instructions
In a mixer, put the raw almonds, the dates, the hemp seeds, the cocoa powder, the chia seeds, the vanilla and the cinnamon. Mix while adding water, until you get a thick sticky dough. Make 1 inch balls and roll them in coconut, Goji berries or cocoa powder (or why not a bit of each!). Put in the fridge for an hour before enjoying. You can keep the bites for up to a month in the fridge.


What You'll Need:
1. Stainless Steel Bowls - Available, here.
2. Glass bowls - Available, here.
3. Mixer - Available, here.
4. Cookie Sheet - Available, here.
5. Spatula - Available, here.
6. Knife - Available, here.
7. Bamboo Cutting Board - Available, here.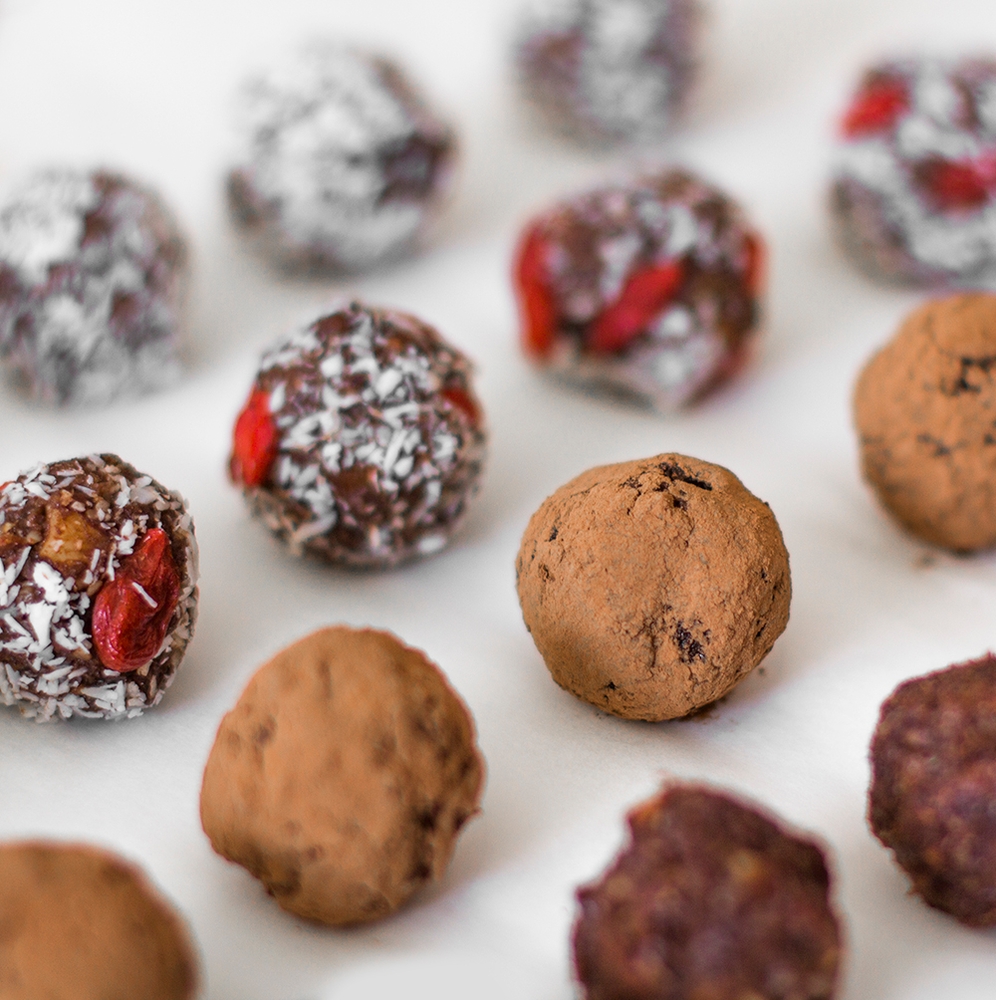 ---
---