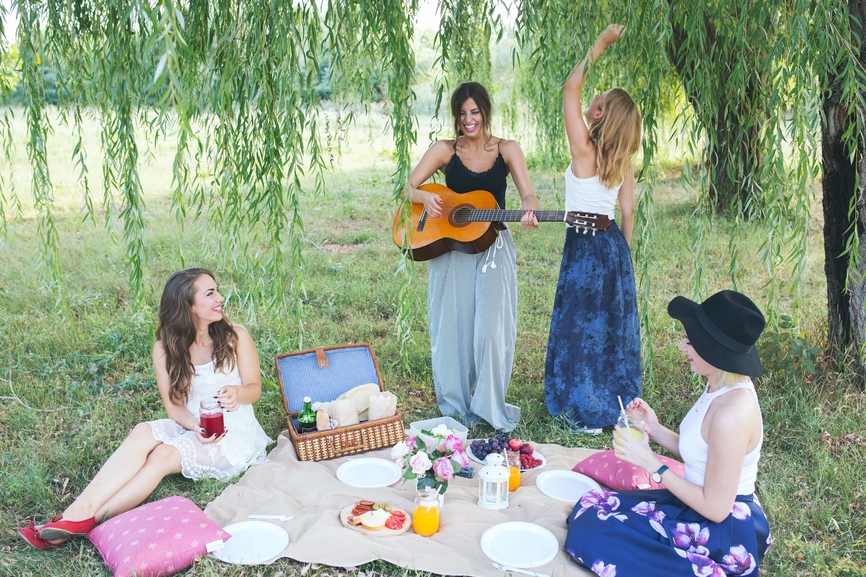 The weather is warm, the sun is shining, the grass is finally dry, it's time to get outside and soak it all in. One of the best ways to enjoy all of these spring elements in one place is with a picnic. Whether your idea of a picnic is a quick sandwich on a park bench or three courses on a pristine gingham blanket, there are a few fundamentals you're going to need to think about.
---
1) Preparing the food and getting it to the picnic
Whether you're making food for a picnic of 10 or a picnic party of one, sturdy containers are a must. Containers over baggies will keep things from getting squished in transit (and help protect the environment that you want to eat in). Don't be afraid of stepping outside the world of sandwiches and salads, whatever you want to bring there's probably a way to transport it.
---
2) Picking a location
The location you choose for your picnic is really up to you. Whether you're looking for a bustling playground full of kids on a Saturday afternoon, or a quiet smaller park on a Tuesday evening, the only thing you might want to make sure there is would be some grass. After that you can make whatever location you pick all your own: using a blanket, individual placemats for each person, and your choice of dishes and equipment.
---
3) Entertainment
It might be as simple as tossing around a Frisbee between friends or a tennis ball for your dog, but regardless you might want to include some kind of outdoor activity for your picnic-ers either before or after the meal.
---
4) Cleaning up
After an afternoon of food, fun, and sun it's time to pack up and head home. At this point, everyone is probably pretty tired (especially if there are young ones involved). Have a couple of totes handy, fill them up with all of your picnic paraphernalia and take the mess home—throw everything in the dishwasher or the washing machine, and commend yourself on a picnic well thrown.