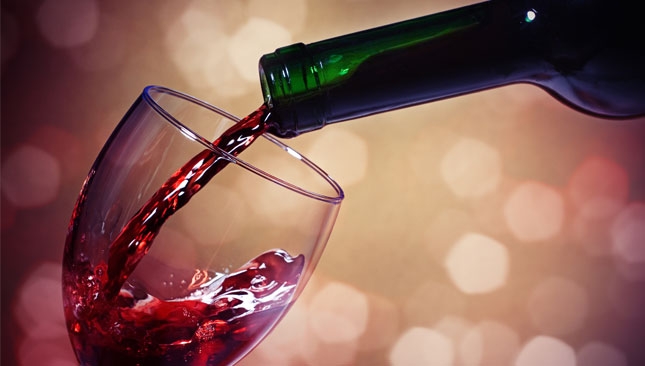 Got a wine connoisseur in your life? The holidays are a perfect time to find them a truly great gift. Linen Chest has tons of fantastic options (at every price point) that any wine lover will enjoy. Here are 5 gift ideas for your vino-loving friends and family.
See our full Gift Guide for the Wine Lover.
---
1. Vinturi Wine Aerator
This wine aerator is ideal for those occasions when you don't have time to fully decant a wine. You just hold the aerator over the wine glass, and let the wine pour through. The gadget mixes the air, so you're provided with a more rich and flavorful wine. It's only $39.95, and it can even go in the dishwasher!
---
2. Flair Wine Preserving Pump
Just can't finish the entire bottle of wine? This preserving pump allows you to remove all the air from the bottle, so it's perfectly fresh the next time you open it. The pump also comes with 2 stoppers. At just $17.95, this inexpensive present is great for casual friends or coworkers.
---
3. Swirl 5-Bottle Wine Rack
Any serious wine lover needs a rack to hold all of their bottles. This 5-bottle rack for $59.95 is a stylish and creative way to store and display wine bottles. It would also look fabulous on any kitchen countertop!
---
4. 12-Piece Glass Set
Wine glasses make a truly memorable gift, since the recipient will think of you every time they use them! This 12-piece glass set, for $99.95, is made of gorgeous crystal. But the glasses are also super functional since they're chip, scratch, and spot-resistant! The set also come with 2 different sizes included: six 19.8 ounce glasses for red wine and six 13.8 ounce glasses for white wine.
---
5. Rabbit Corkscrew
One of the best wine gadgets out there is the Rabbit corkscrew. This one is available in a classic candy red apple shade to fit with any festive occasion. The corkscrew makes opening any bottle a piece of cake. You just place the opener over the bottle and lower and raise the lever. It pulls the cork off in just 3 seconds! The Rabbit brand even comes with a 10-year warranty!
---
Our Favourite Wine Gadgets:
(Shop the Video)
---