Leaves are changing colour, apples are ready for picking. You know what that means, Fall is finally here, and with it comes an abundance of gorgeous colour. What better way to celebrate the season than to bring some of that natural beauty indoors. Today we will show you how to make a fall floral arrangement, and we promise you don't have to be a florist to make something beautiful.
Step 1. Choose a Vase or Container
The first step is picking a vase; it can be ceramic, glass, metal, or something unexpected like a lantern, wooden box, or bowl.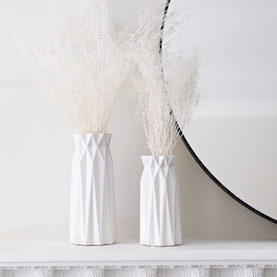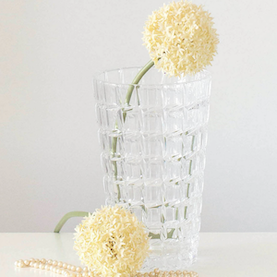 ---
Step 2. Decide on a Colour Scheme
Orange, yellow, and red are common Fall colours, but don't be afraid to experiment. Touches of aubergine, creamy white or vibrant green can create a sophisticated palette for a table arrangement or outdoor planter.
---
Step 3. Pick Your Blooms
Head to your nearest florist or garden centre and see what's in season. Or just take a trip to your own backyard or garden and see what's blooming. Here are a few flowers that can be found this time of year:
Dahlias
Hydrangeas
Roses
Delphinium
Chrysanthemums
Camelia
---
Step 4. Keep Things Interesting
Flowers aren't the only thing that can be added to your arrangement, you can also visit the produce section of your grocery store for some unique additions. Here are a few common grocery store items that work well mixed with flowers:
Grapes
Artichokes
Figs
Pears
---
Step 5. Start Arranging
Clear a workspace, and start adding your flowers to your container! Try not to overthink it, just play until you land on something you like. A good idea is to start with your most plentiful stems or greenery, and build from there. Pretty soon you'll have a unique creation ready for your dining room table, or any other special spot in your home.
Get Inspired:


via Justina Blakeney


via design sponge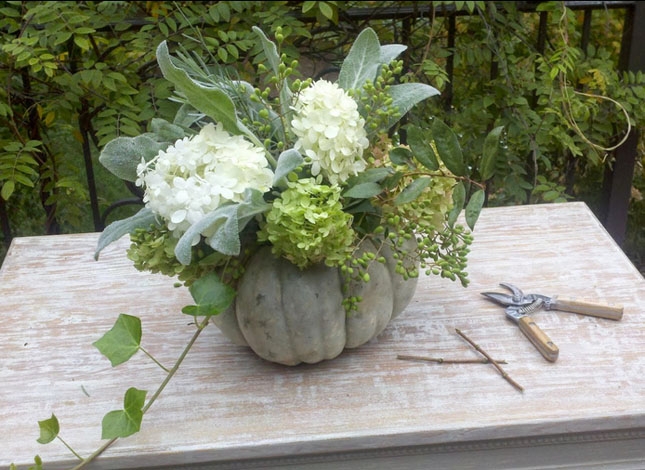 via heirloom philosophy


via mymanymoments

via design dump
---