Are you a fan of zebra print but aren't quite sure how to fit it in with your decor? When buying a statement piece, it can be challenging to style it in different ways. In fact, the way you mix and match can totally change the pace of your decor. Zebra print adds an exotic touch to a room, but can be overwhelming if used too much. The key is to use restraint and try complementing the pattern without competing with it. Today, we're bringing you four different ways you can make a zebra print pillow fit right into your home... whatever your style! (It's much more versatile than you might expect it to be)
---
Look 1: Art Gallery
Framing your favourite art (posters, quotes, photographs etc) in black and white frames can make your living room look instantly cool. Adding a zebra print pillow is actually quite easy since you're staying in the same colour scheme. To avoid looking too minimalistic, try adding a furry rug to add a little texture.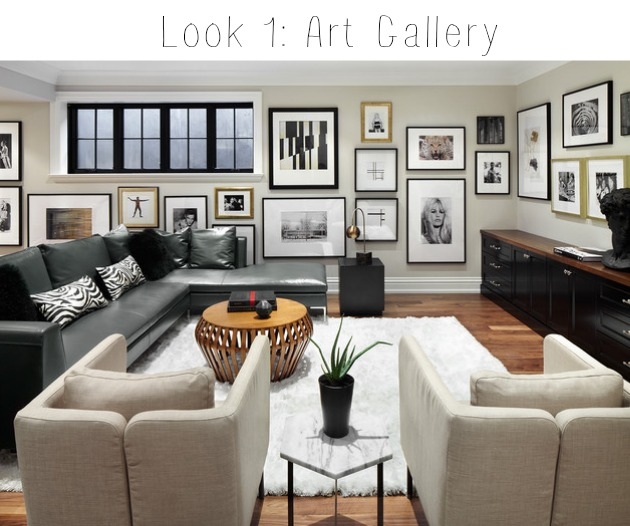 source
---
Look 2: Feminine Venue
Soft colours make this room look pretty and feminine. Playing with pastels and greys help create a relaxing environment while the matching pillows and curtains play up well against the grey patterned walls. Try avoiding contrasting colours, such as black and white, to achieve this softer look.


source
---
Look 3: Eclectic Mix
Who said bold patterns couldn't go with even bolder colours? This eclectic mix is for the daring individual. Bright blue goes great against neutral prints like this one. Don't be afraid to mix different patterns, just make sure they are in the same colour family.


source
---
Look 4: Soft Ocean
This room has a relaxing and elegant vibe, perfect for a beach house. To avoid a room looking too sophisticated, adding a touch of zebra is the perfect way to give it an unexpected and playful touch. The light walls balance out the original mix of patterns and keeps it luminous.


source
---
When shopping for great home decor pieces, make sure to be on the lookout for items that speak to you. If you're a zebra print lover, check out some of our favourite products below:


SHOP THE ITEMS: 
1) Zebra White Bud Vase by Lenox
$49.95 - Available, here.
2) CWagga Feather Filled Cushion
$39.95 - Available, here.
3) Zebra Wine Stopper by Lenox
$24.95 - Available, here.
4) Zebra Placemat Collection
$4.95 - Available, here.
5) Zebra bath towel collection
$6.95 - $29.95 - Available, here.
---

Who knew we carried so many stylish zebra printed items? See our full collection of products, here.
Are you a fan of the zebra print? Let us know in the comments below :)

---