Don't let your Bananas go to Waste with this Amazing Banana Bread Recipe
Look no further: we've found the BEST banana bread recipe in the world. The Ricardo Cuisine team has unearthed a direct access to seventh heaven with this easy recipe for ultra soft banana bread. The secret? Using coconut milk, which gives this bread the perfect consistency. Try it the next time your bananas start to look bad! Enjoy.
---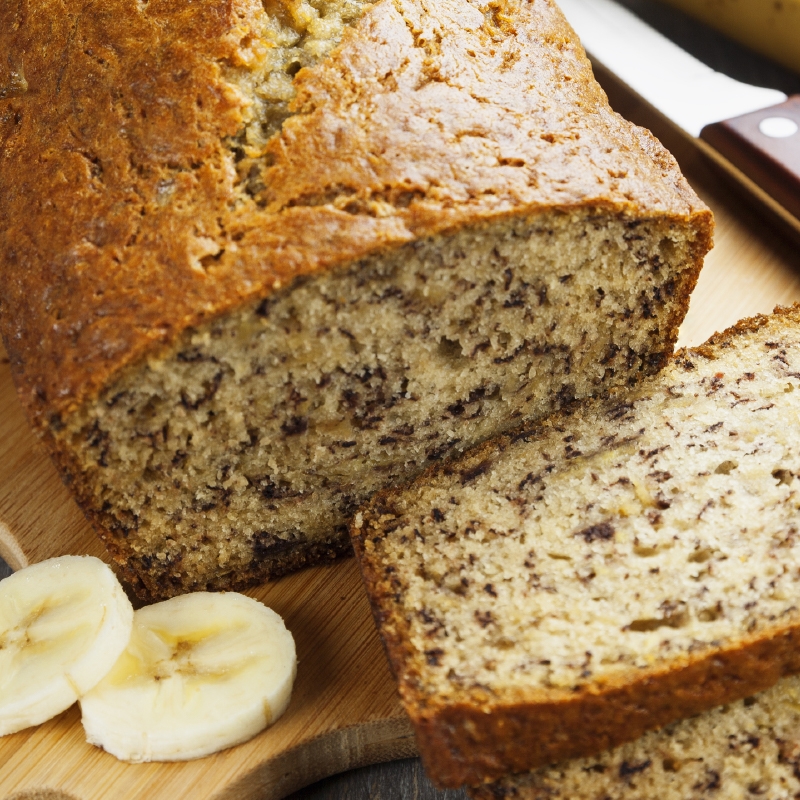 Ingredients
Preparation 
With the rack in the middle position, preheat the oven to 180 °C (350 °F). Butter a 23 x 13-cm (9 x 5-inch) loaf pan (a 1.5-litre (6-cup) capacity pan) and line with a strip of parchment paper, letting it hang over both sides.
In a bowl, combine flour, baking powder and baking soda. Set aside.
In another bowl, combine bananas, coconut milk and lime juice. Set aside.
In a third bowl, cream butter and sugar with an electric mixer. Add egg and vanilla and beat until smooth. At low speed, add dry ingredients alternately with banana mixture.
Pour into the loaf pan. Bake for about 1 hour or until a toothpick inserted in the centre of the cake comes out clean.
Let cool on a wire rack before removing from the pan and slicing.
Tip: This Ricardo's banana bread recipe can easily be converted into a banana muffin recipe. Want to make it a decadent dessert? Serve with this quick and easy chocolate sauce!
Feel like cooking up a storm?
Head to our Food and Drink section on our blog for delicious ideas and inspiration!
---