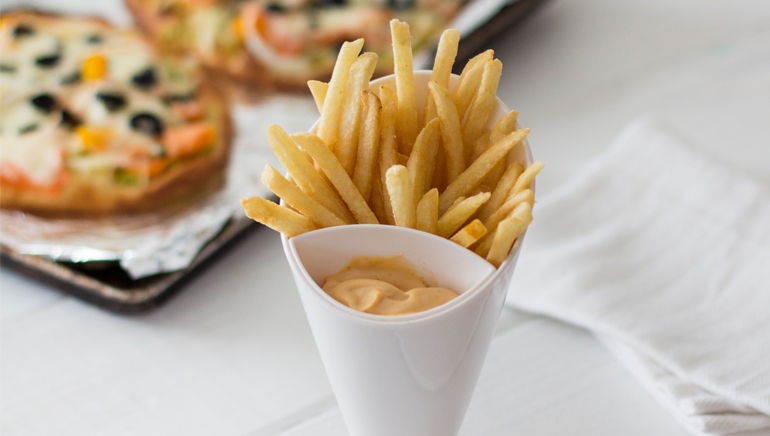 Appetizers are arguably one of the best parts about parties and gatherings. Little finger foods and samples help carry guests over to the meal, but are often put on basic plastic trays to be served...until now!
What Are You Serving?
If you're serving up fries with cheese dip, try dipping cups for individual servings. For more single-serve tasters, try oversized spoons that will give your guest the right amount of food without leaving a mess. For larger appetizers and higher quantities, make use out of the tables in your home by setting out dishes and trays in a variety of shapes. This gives guests easy access to the appetizers without the host bringing around a tray to serve them.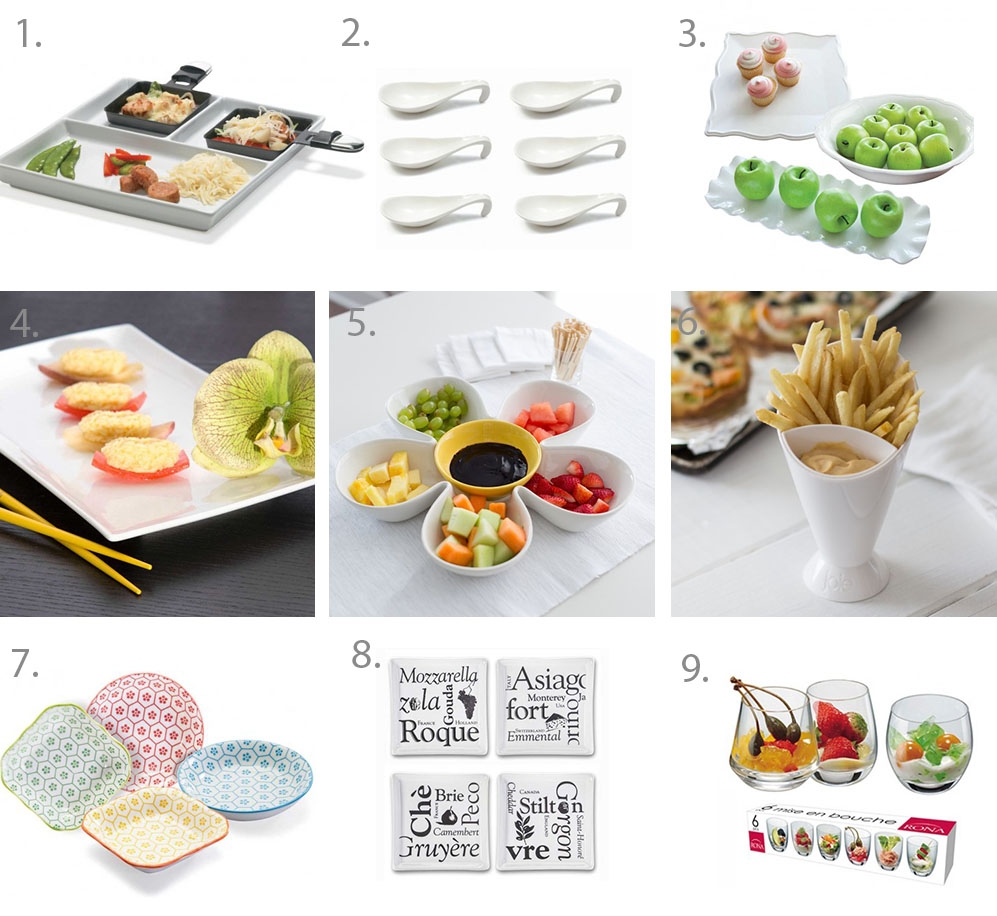 SHOP THE ITEMS:
1. Trudeau Set of Raclette Plates
2. Taster Spoon by Maxwell and Williams
3. Casa Serveware
4. East Meets West Rectangular Platter
5. Daisy Dip Serving Plate with 5 Sections
6. Living Dipping Cone
7. BIA Mini Dish Collection
8. Savoir Faire Set of 4 Appetizer Plates
9. Mise En Bouche Serving Glasses Collection