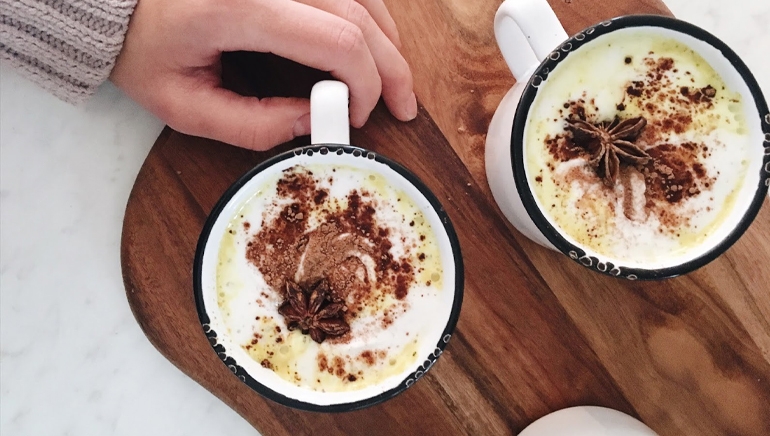 Winter days are here to stay and there's nothing more comforting than a nice hot beverage- any time of the day! Looking to try something new? Try this delicious drink recipe (+ add a teaspoon of Tumeric Mylk powder for extra health benefits!)
Turmeric benefits include:
♥ Natural Anti-Inflammatory
♥ Dramatically increases the antioxidant capacity of the body
♥ Improves brain function
♥ Lowers your risk of heart disease
♥ And more!
---
Ingredients:
1 cup unsweetened almond milk
1 teaspoon Botanica Tumeric Golden Mylk powder
1 cinnamon stick
Sprinkle of cocoa powder
1 Star anise
Coconut whipped cream
---
Directions:
Add 1 teaspoon of the golden mylk to a coffee cup.
Gently boil your cup of almond milk with 1 cinnamon stick to infuse
Add your almond milk to your cup
Add whipped cream (optional)
Sprinkle some cocoa powder
Top with a Star anise
---
Enjoy & Shop:
White Enamel Mugs > 
Acacia Mug Stand > 
---
---