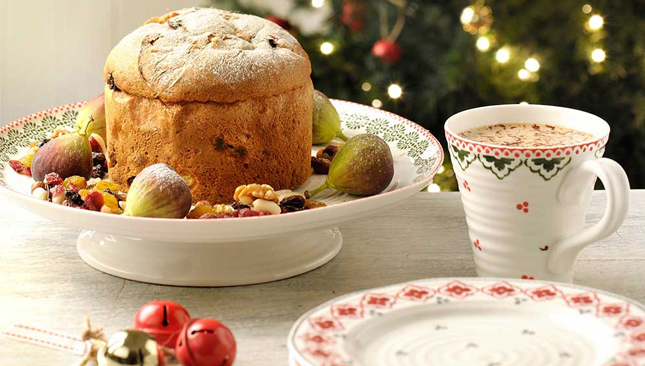 Setting your table for a holiday feast can be a daunting task, but with these easy themes it can be a breeze. Whether you're going for a traditional look or going all out for a festive feel, a combination of linens and tableware can take a simple meal to a holiday event.
---
Festive
Tis the season - so why not make the most of it? A festive table setting can verge on looking tacky so keep the holiday touches to some key pieces. Have fun with it! The holidays only come once a year.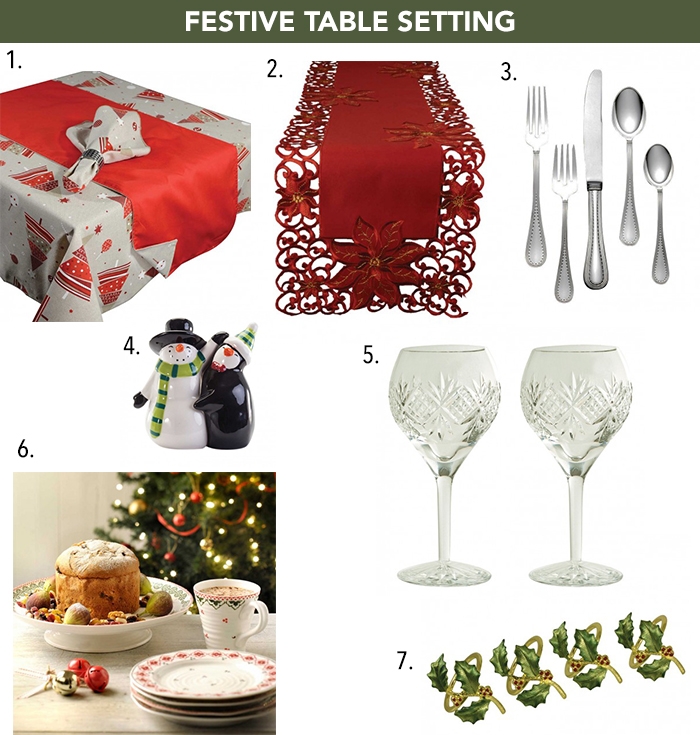 SHOP THE ITEMS:
1.
Table Linens
2.
Runner
3.
Flatware
4.
Salt and Pepper Shakers
5.
Glassware
6.
Tableware

7.
Napkin Rings
---
Classic
Sometimes it's best to stick with the classics: clean white linen, stunning flatware and elegant touches. There's a reason some things never go out of style.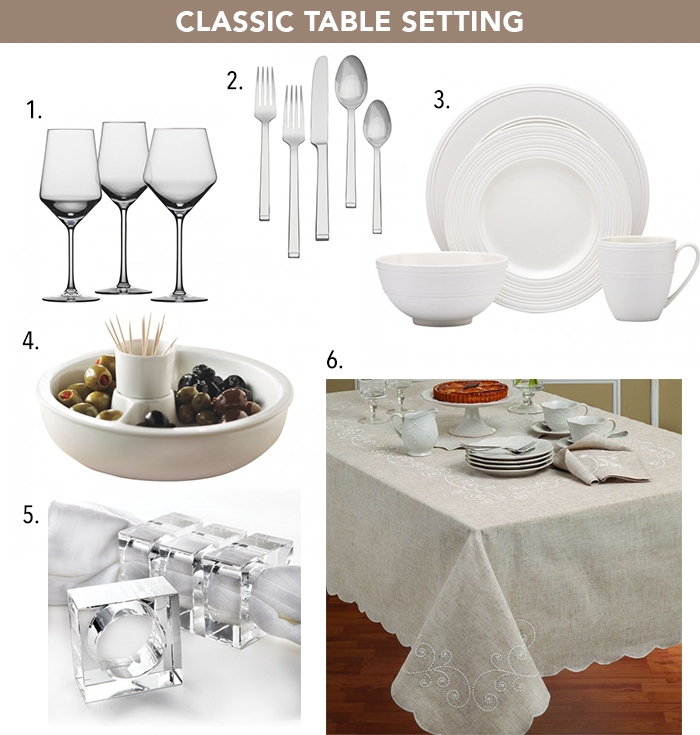 SHOP THE ITEMS:
1. Glassware
2. Flatware
3. Tableware
4. Olive Plate
5. Napkin Rings
6. Table Linens
---
Contemporary
Make your holiday party memorable with a contemporary table setting that will get people talking. Elevate a dinner with friends and family to an unforgettable evening with some unique touches that will stand out.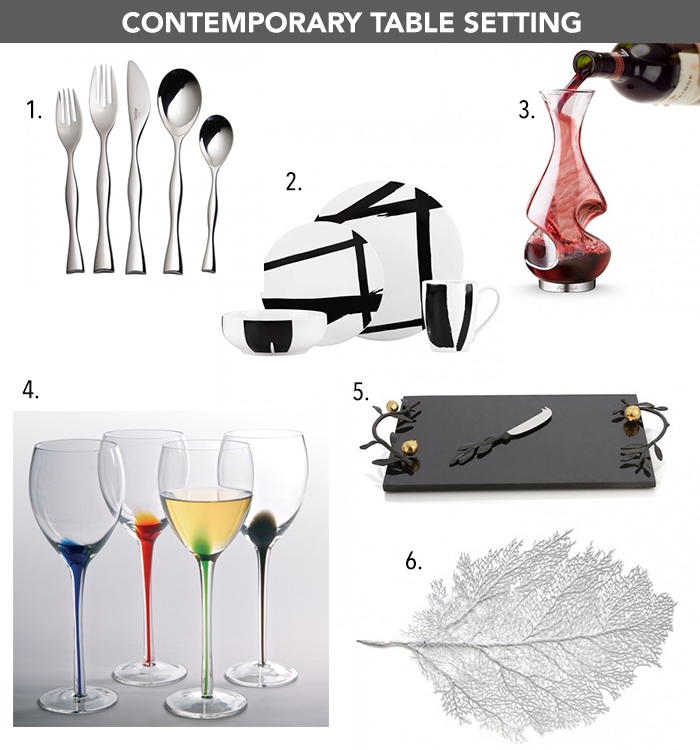 SHOP THE ITEMS:
1. Flatware
2. Tableware
3. Decanter
4. Glassware
5. Cheese Board
6. Placemat