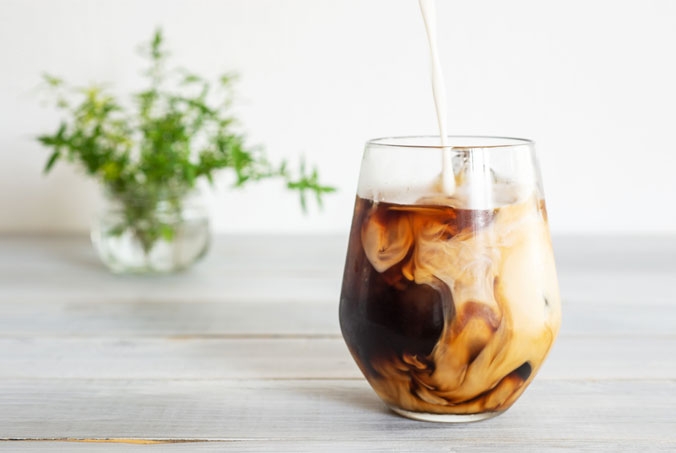 Few entertaining opportunities are as fun and relaxed as Sunday brunch, offering good food, good friends and great banter. For your next brunch at home, consider doing something different by building an iced coffee bar. An iced coffee bar is a welcome addition for beating the summertime heat and provides a good late-morning jolt of energy. Here's how you can make a great bunch iced coffee bar with ease.
---
1) Serve in Style
The first step in building an iced coffee bar is to decide on the glassware you'll offer to guests. The style of glassware is totally up to you, but consider going for a more sophisticated look—we are planning for brunch, after all. These dressed-up tumblers are an excellent choice for a chic and classy event, while these pineapple-shaped cocktail glasses are the perfect mix of sophistication and whimsey. If coasters aren't present on the main brunch table, offer some at the bar—we love these pastel flower coasters for brunch.

And don't forget to consider how you'll serve the coffee itself. Using an attractively shaped carafe is a great way to be a little fancy, though you can use bottles instead. This serveware set by Kate Spade is extra playful. You should also offer a variety of creamers to accommodate guests' tastes, and can serve those in carafes and bottles as well.
Once you've got the glasses squared away, consider plates. Why would you need plates for an iced coffee bar? Because you should also be offering pastries to nibble on, of course! The plates should compliment the style you're going for. These boho plates by Maxwell & Williams offer wonderful designs that should feel right at home for a Sunday brunch. These Daintree plates and bowls are a bit simpler with solid, pastel colours.

---
2) Tools of the Trade
Okay, we know how to serve the coffee now, but how will you actually make it? If you want to brew up a large amount of coffee in record time, try the 12-cup programmable electric coffee maker from Hamilton Beach. This maker takes the stress out of brewing large batches, making it perfect for entertaining. A Bodum pour over coffee maker is another option for producing fresh, delicious cups of coffee. The coffeemaker itself can also serve as an attractive and authentic décor accent on the bar itself.

---
3) Table Setup
When it's time to set the bar, begin with a nice table runner that can lay across its length. This floral cutwork runner is perfect for summertime engagements, making it a great choice for a brunch iced coffee bar. Arrange the items listed above—the coffee carafes/bottles, glasses, plates and more—in an order that facilitates the flow of traffic: glasses on one end, then the coffee, then the creamers, then plates with food options.
Fill in the gaps with some succulents and flowers for some added decorative accents. To make things a little more fun, you might even include a straw dispenser with a set of straws fitting your table colour palette. And there you have it—a beautiful iced coffee bar for brunch!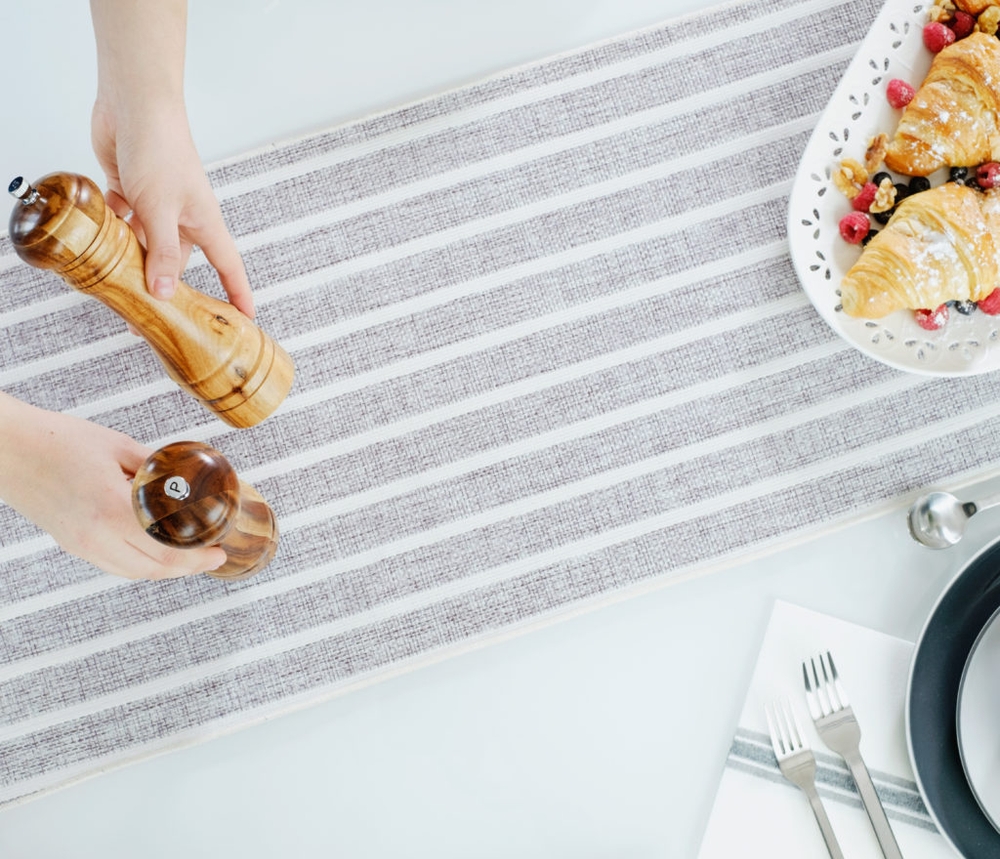 ---