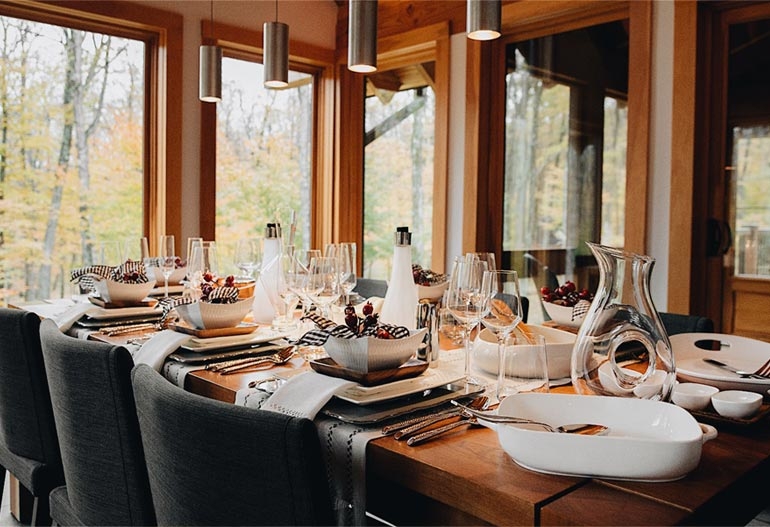 When you think of autumn, you probably imagine two things: beautiful, fiery scenes of nature paired with hearty meals. Fall is the season of change, celebration, thankfulness and spending time with loved ones, making it the season for entertaining. If you enjoy a good dinner party or harvest feast, take note of the season and embrace change with a new dining table look.
These are some of the trending colors, motifs and materials for fall 2017. In a nutshell, they focus on appropriating natural elements and going for a more rustic, vintage or antique look—but you might find some surprising tips, too.
---
Natural Motifs
Look forward to seeing a lot of natural motifs at the dinner table this season: wood grain, woven textures and deep, dark greens will be popular. This fall, look for wooden serveware like this Harmony 3-piece salad set.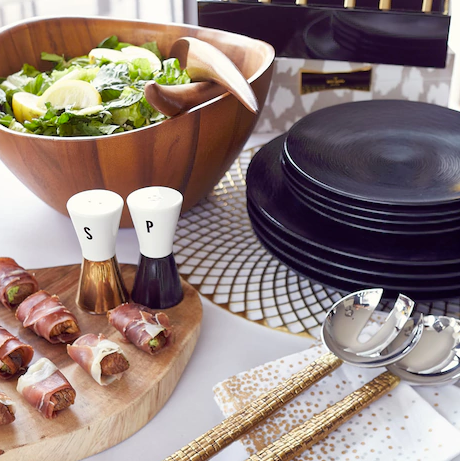 ---
Blush Pink
You might think pink is better suited for the spring, but pink is trending as the perfect colour for transition between hot and cooler months. In fact, once the season's done, you can break out the pink tableware next spring, too, making it a versatile and thrifty colour palette to work with.
Look for blush-coloured placemats, vintage-styled glassware and napkins to make the most of this look. Our Debbie Travis collection, including placemats and table runners, is a great way to begin introducing some pink to your fall table. 
Finally, blush and burgundy fruits (pomegranate, grapes, red maple leaves) are a beautiful twist to the typical fall cornucopia.

---
Backyard Foliage
Speaking of fruits and leaves, consider turning to your own back yard to find the perfect centrepiece for the dinner table. Local foliage—like ornamental grasses, leaves, pinecones and more—let you put fall colours on display in a personalized way unique to your geographic region. It can also be quite fun, as children enjoy foraging for the perfect specimens to display.
A good centrepiece requires an attractive vase. You can't go wrong with our Gold Planter.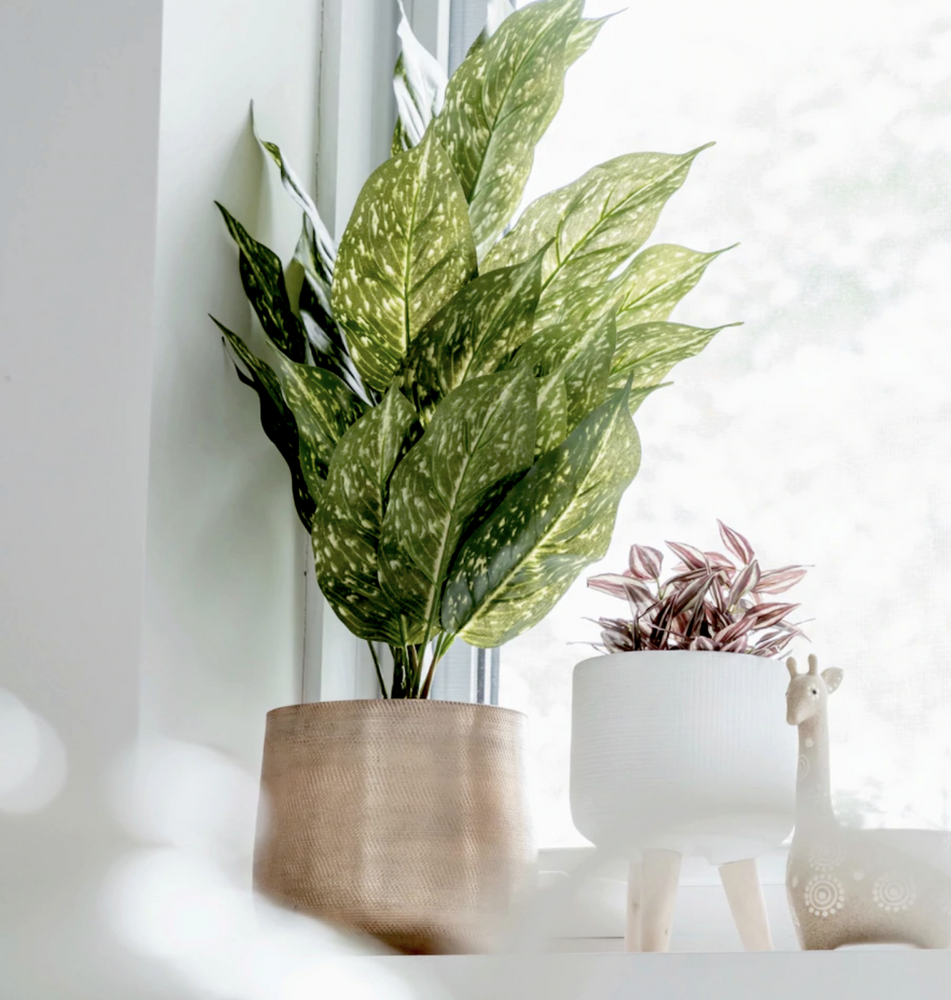 ---
Mismatched Metals
Mixed elements are always in, but this fall we're looking forward to an especially eclectic and rustic mismatched look—For example, you might want stainless steel flatware with a gold tray, then mix them with a rusty-styled candleholder.