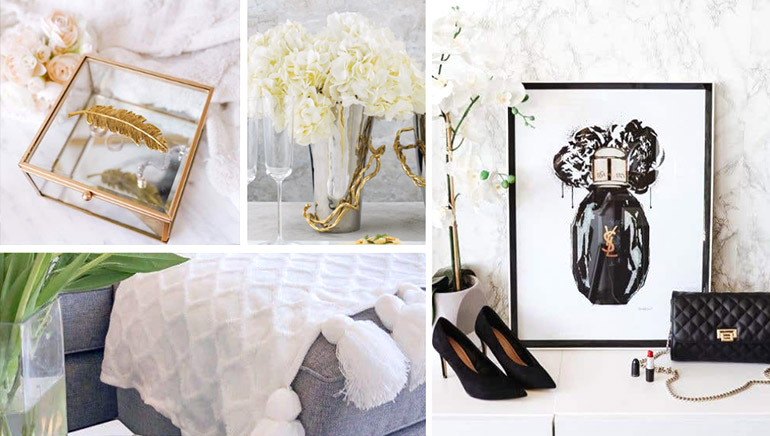 If you like glamorous things your home should reflect that. Glam is a style filled with bold statement pieces, elegant silhouettes and lots of shine. Here's how to make your home feel like it belongs to a glamorous Hollywood Starlet while still feeling elegant and sophisticated. This glam style works great for a beauty room, a bedroom, an office or even the whole house if that's what you're going for.
---
Let's Talk Metallics
Glam is all about glitter and shine so you've got to get the metallics in there. Gold and silver accents as well as mirrored finishes will add a sparkle to your home. Keep it elegant by mixing metals with glass and crystal so no one colour is too in your face. Balance out the metallics with complementary tones and textures.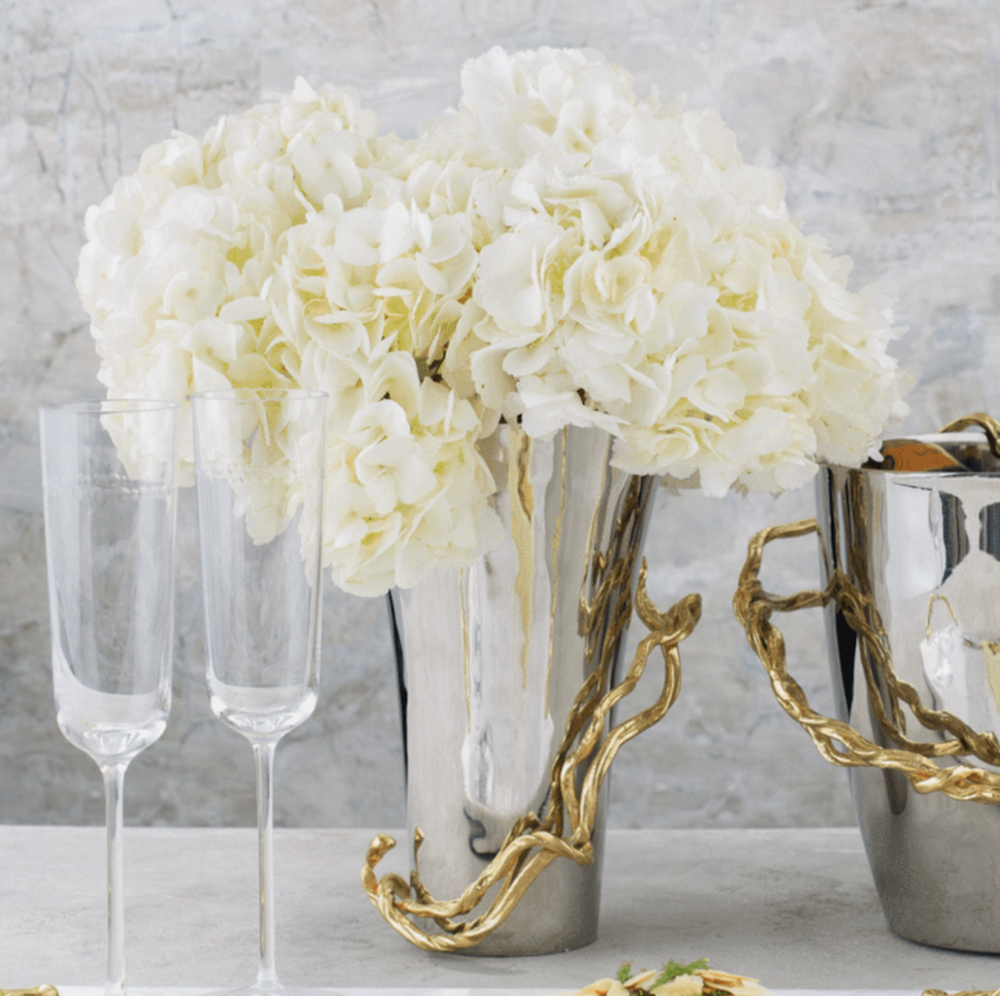 5 Glam Metallic Accents:
Torre & Tagus Golden Feather Jewelry Box | Michael Aram Butterfly Ginkgo Serveware | Wisteria Medium Vase by Michael Aram | Dolce Crystal Cushion | Noblesse Glassware by Nachtmann
---
Other Textures + Colours
The glam style brings to mind textures that are soft, elegant and lush. Bring plush pieces like rugs, accent pillows and throws into your space to have it feeling extra luxurious. Some great textures to play with are faux fur, velvet, suede, satin and silk. Leave things light breezy when adding window coverings and bring the heavy textures into seating and sleeping areas for a cozy feel.
Glam is often characterized by metallics, as well as black and white. Add pops of your favorite colours to bring brightness and fun to the look. Pink and red are great for a feminine glam look while darker jewel tones can lend themselves more to a gender neutral glam look.

5 Textured Glam Items We Love:
Bonnie Faux Fur Sheepskin Vegan Rug | Damask Velvet Quilt Set | Dolce Crystal Cushion | Taylor Satin Bedding Collection | Ogee Throw
---
Decor
Now that we've talked about the use of metallics and other complementary textures and colours in the glam style it's time to bring it all together with decor. Bring glam into your decor through mirrors, ornate vases, glamorous art and lush plants. The feeling of elegance and glam can even be brought in through scents and lighting. These items will add to the depth of the space and help if feel more filled out. Choose your pieces wisely and add a few neutral ones to balance things out.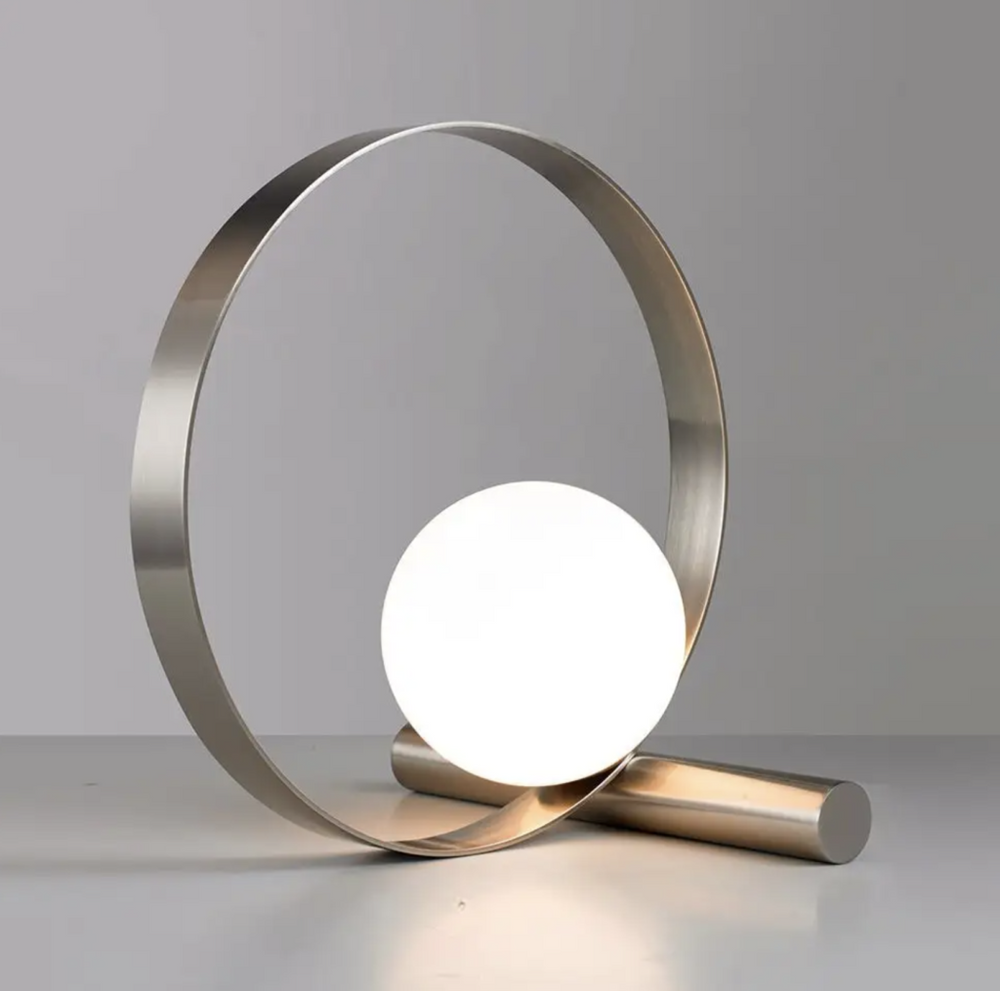 5 Pieces of Glam Decor We Love
Red Sole Bookstack Art | Rippled Mirror | Gia Wall Decor | Clarity Scented Candles Collection by Maison Berger Paris | Satin Brass Cecilia Table Lamp
---