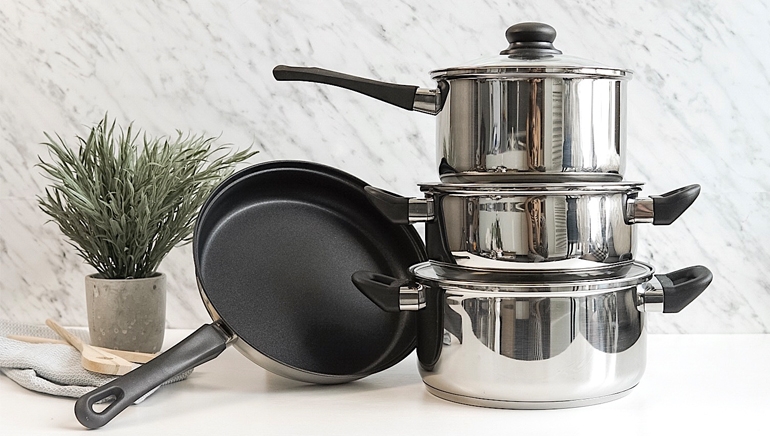 ---
1) A Really Good Cookware
I basically began cooking all my meals in hand-me-down pots and pans that my friends and family gave me which they no longer used. Years later, when I had the means to invest in better quality cookware, I then realized what a difference it can make in the results of each culinary endeavour.
It's not a necessity to spend a fortune on a top-of-the-line cookware set; all you need to do is find the best value for what you are willing to pay. Here are two great options that are also easy maintenance, perfect for your very first apartment:
An excellent starter set that includes 3-sized pots and a non-stick skillet:


Our J. A. Henkels International cookware set is a little more complete. It includes 5 pots of multiple sizes that will last for many years to come (…and is on SALE!):

---
2) Knives that Cut
3 essential blades that every kitchen needs: a chef's knife for chopping and dicing, a serrated bread knife (which can also cut soft tomatoes with ease) and a small paring knife for all other uses.
And, to keep them in perfect cutting order: a good knife sharpener. This will not only extend the life of your knives, but can also be a preventative measure to cutting yourself while cooking.
---
3) A Rice Cooker
If anyone filmed me attempting to boil rice, the title would be, "Two Ingredients, One Catastrophe". I do alright in most areas of cooking… except for when it comes to making rice. Sometimes the simplest recipes are the ones we tend to not pay full attention to. Thankfully, for all of those who share this very same curse as me in the kitchen, there are super affordable rice cookers! The Ricardo rice cooker is really amazing and has options for all kinds of grains, including quinoa.
On behalf of all my fellow millennials, THANK YOU, RICARDO!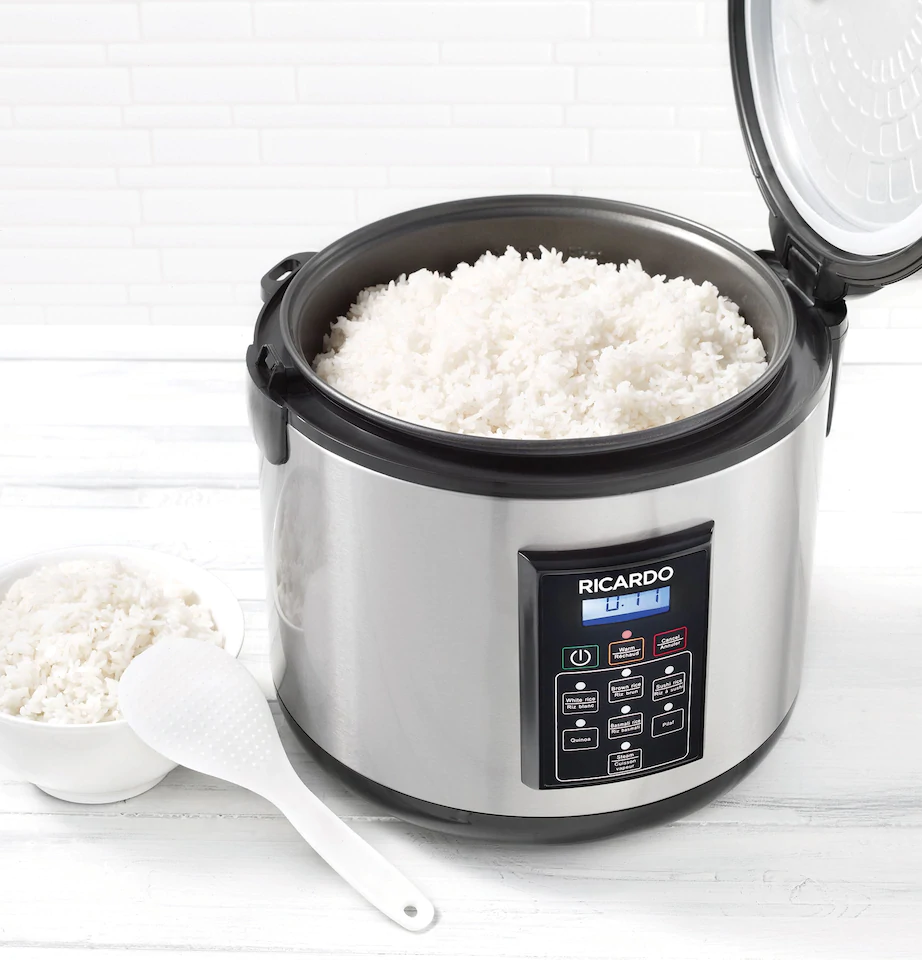 ---
4) Blackout Curtains
Let's step out of the kitchen and talk about what really helps us sleep at night: total darkness. When your living room or bedroom window is facing where the sun rises or sets, you need a good window covering to be sure it doesn't disturb your hard-earned hours of rest. A good blackout curtain can do wonders for maintaining privacy, as well as helping to insulate your home when outdoor temperatures are extreme. This means you will also save on cooling and heating costs throughout the year; while also guaranteeing a better night sleep after your long hours of studying!
My top recommendation: Eclipse Blackout curtains are made of a gorgeous fabric that is easily machine washable. Otherwise, feel free to add an opaque lining to any sheer curtain of your choice!