These DIY bath bomb's are the perfect little gift for Mother's Day. Give it to your special someone or treat yourself because you deserve it! You can pair them with a bathrobe or bath caddy for the ultimate relaxing gift.
INGREDIENTS
(makes approximately 10 bath bombs)
2 cups baking soda
1 cup corn starch
1 cup Epson salt
1 cup citric acid
4 teaspoons of essential oil or scent
2 teaspoons of water
4 teaspoons of coconut or almond oil
[optional] - sprinkles, dried flowers, food colouring, etc.
mixing bowls
measuring cups & spoons
mold
STEPS:
Mix the baking soda, corn starch, and Epson salt into a bowl.
In a separate bowl, mix essential scented oil, and water.  Also, you can add colour to your bath bomb by mixing food colouring into your oil mixture.  You can eye-ball it until you get the exact colour you wish for.
Slowly add the oil mixture into the dry mix.  Mix well until you get a wet-sand consistency.  If you find it's too powdery, make more oil mixture and keep adding small amounts until you achieve the right consistency.
Add 1 cup of citric acid and mix well. *Make sure to add the citric acid last or else your mixture will turn into a fizzy goop!
At the bottom of your mold, place any dried flowers or sprinkles you would like to add, then start packing in the bath bomb mixture.  (Suggestions for molds are cookie cutters, chocolate/candy molds, and Christmas ornament molds).
Be very gentle with the bath bombs as they are very fragile at this point.  Let them dry & take shape at room temperature for 24hrs.
After 24hrs they are ready to be used or given away this Valentine's Day.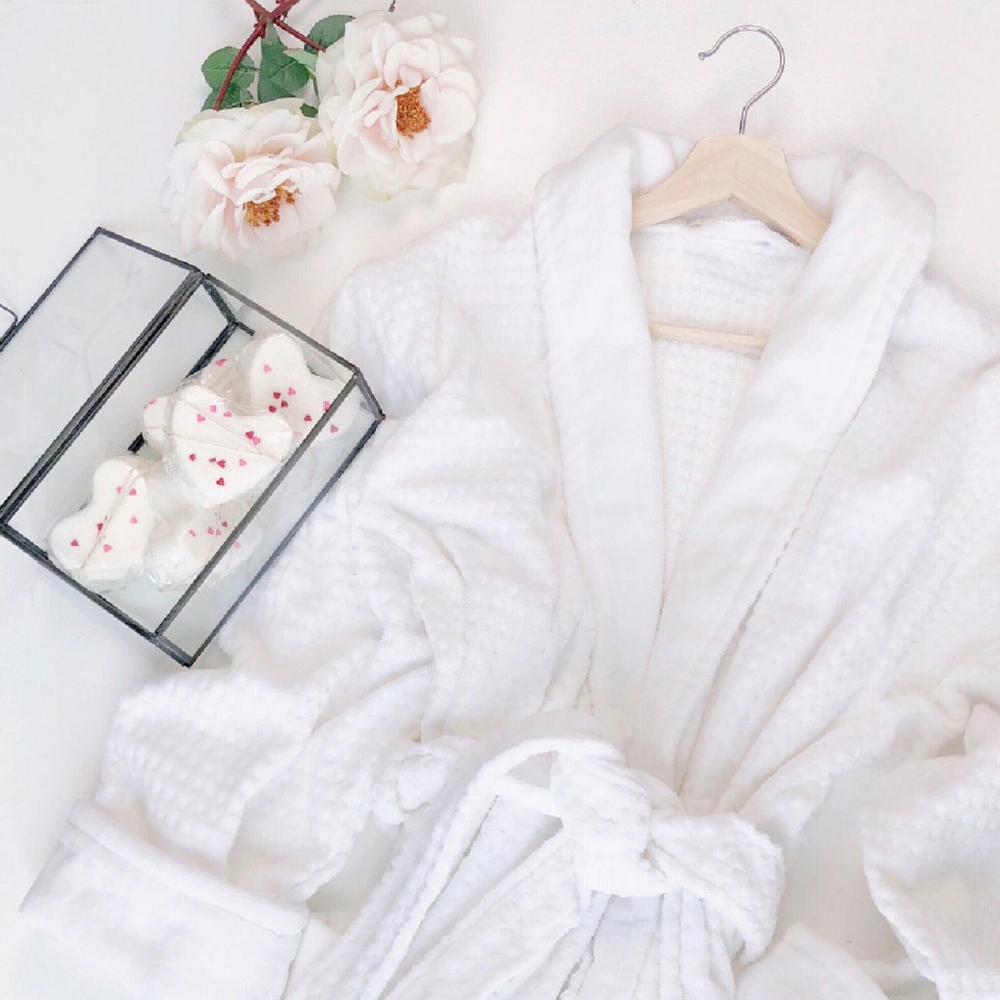 ---