Oftentimes, your feet are the most neglected part of the body when it comes to taking care of yourself. Especially in the winter, one can forget about their feet once they're covered in thick socks and warm boots. After a long day, pamper your feet in the comfort of your own home.
A soak in hot water, a deep cleaning scrub and a massage will coax your feet out of your winter shoes and into the bathroom for some relaxation (A little mani-pedi wouldn't hurt either!). Don't forget to have a cute storage case or two for all your foot care accessories when they're not in use.
If you want an extra special treat, find a pair of fluffy open toe slippers to slip your feet into when you're all done! You'll be walking away feeling rejuvenated and relaxed!
---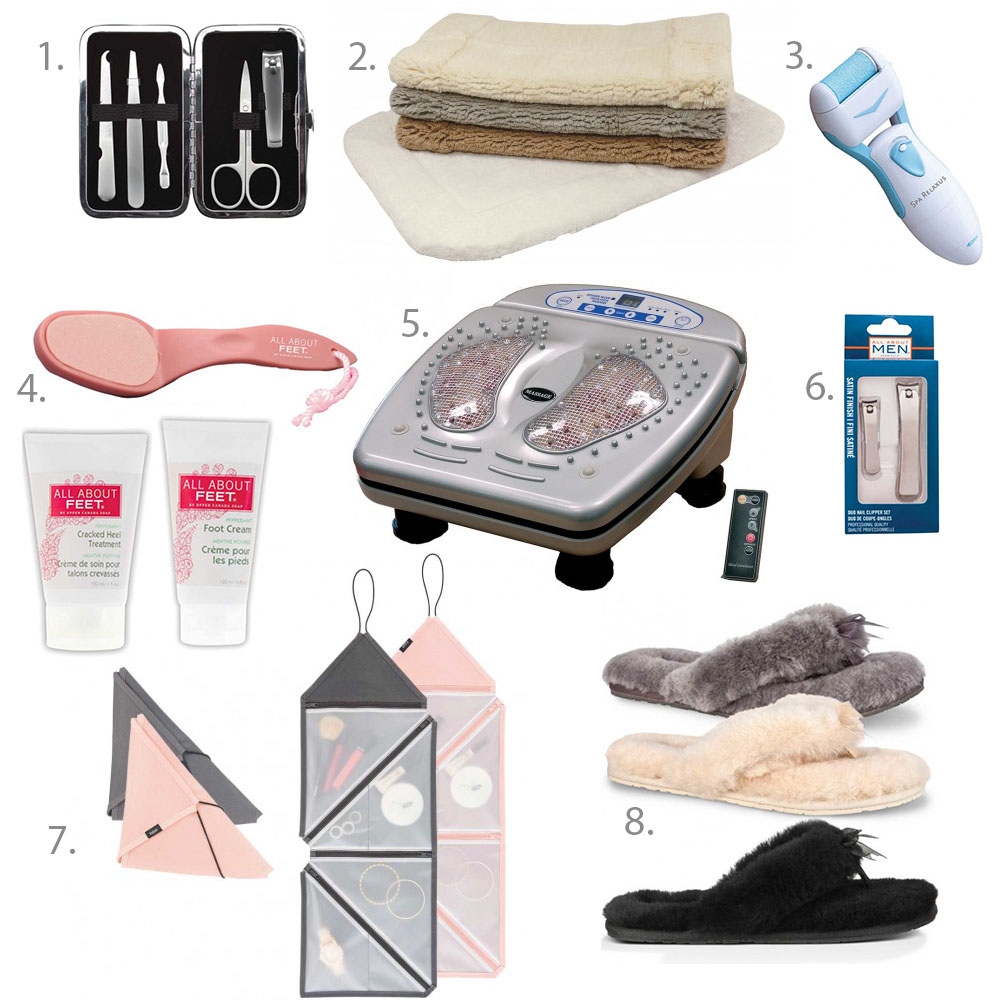 SHOP THE ITEMS:
1. Manicure Set
2. Ravenna Bath Rug
3. Power Callus Remover
4. All About Feet Care Line
5. Infrared and Vibration Massager with Wireless Remote Control
6. All About Men Duo Clipper Set
7. Tangram Organizer Collection
8. Fluff Flip Flop Slippers by UGG
9. Top Image