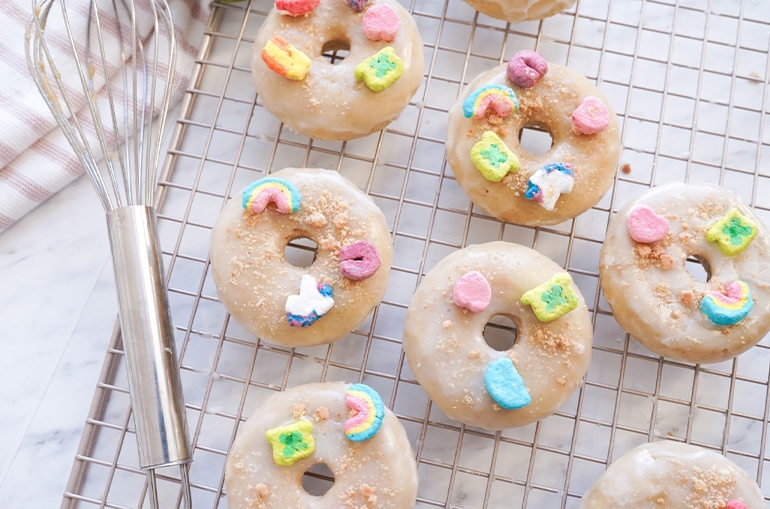 St. Patrick's Day is coming up on March 17th and to celebrate we're making these fun themed treats that can be enjoyed by the whole family. These key lime donuts are on the healthier side because they're baked- not fried (without compromising on flavour!) They're super tart, flavourful and delicious just like biting into a key lime pie. Enjoy them as is or add a tangy citrus key lime glaze on top. For the full St. Patrick's Day vibe, top them off with crushed Lucky Charms cereal and marshmallows. This recipe is easy enough for your little leprechauns to help too! 
For this recipe you'll need a good quality donut pan for baking. The Ricardo Donut Pan has excellent heat distribution while baking and has a non-stick coating for easy release of the donuts.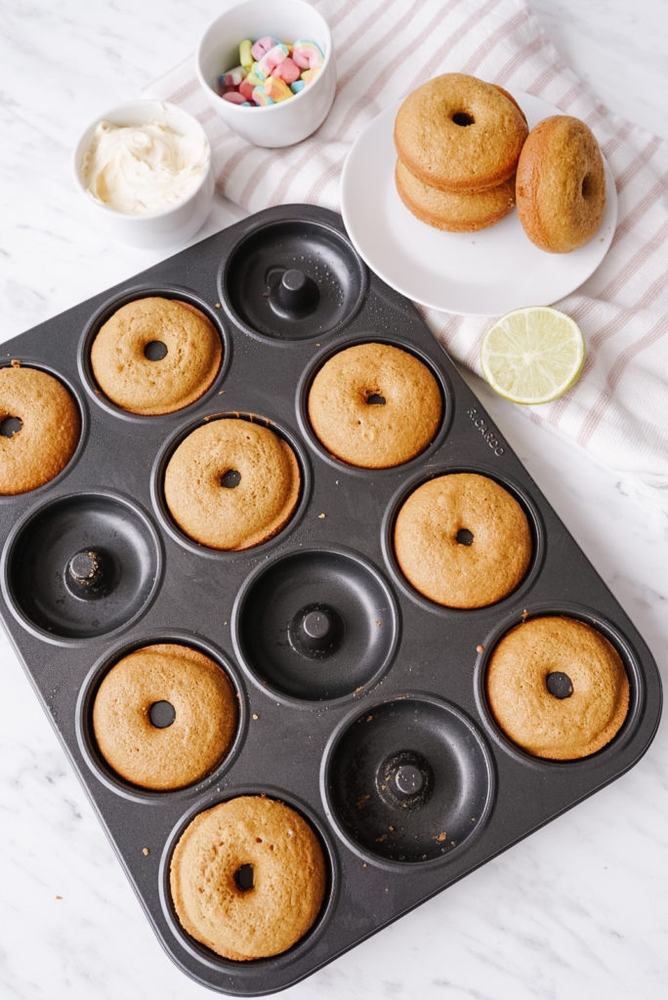 ---
Ingredients

 
Donuts:
¼ cup lime juice

 

1 cup milk
2 ¼ cups flour
1 cup sugar
1 ½ tsp baking powder
¼ tsp baking soda
¾ tsp salt
1 tsp lime zest
2 tbs melted butter
2 eggs
Glaze:
1 cup powdered sugar
2-3 tablespoon freshly squeezed lime juice
Toppings (optional):
Lucky Charms marshmallows and crushed cereal
---
Directions:
Grease

donut pan

and preheat oven to 425 degrees.
Combine ¼ cup lime juice and milk into a bowl and set aside.
Mix flour, sugar, baking powder, baking soda, salt and lime zest in a large bowl.
Mix together the melted butter, eggs, and lime mixture. Add to large bowl.
Whisk well and spoon mixture evenly into the d

onut pan

.

 

Fill each donut mould about ¾ full.
Bake for 8-10 minutes.
Let the donuts cool in pan for 5 mins, then remove and transfer to a cooling rack.
To make the glaze, whisk together the powdered sugar and squeezed lime juice.
Dip donuts in glaze one at a time and return back to cooling rack.
(Optional) Top with Lucky Charms crushed cereal and marshmallows.

 

Another great topping is crushed graham crackers.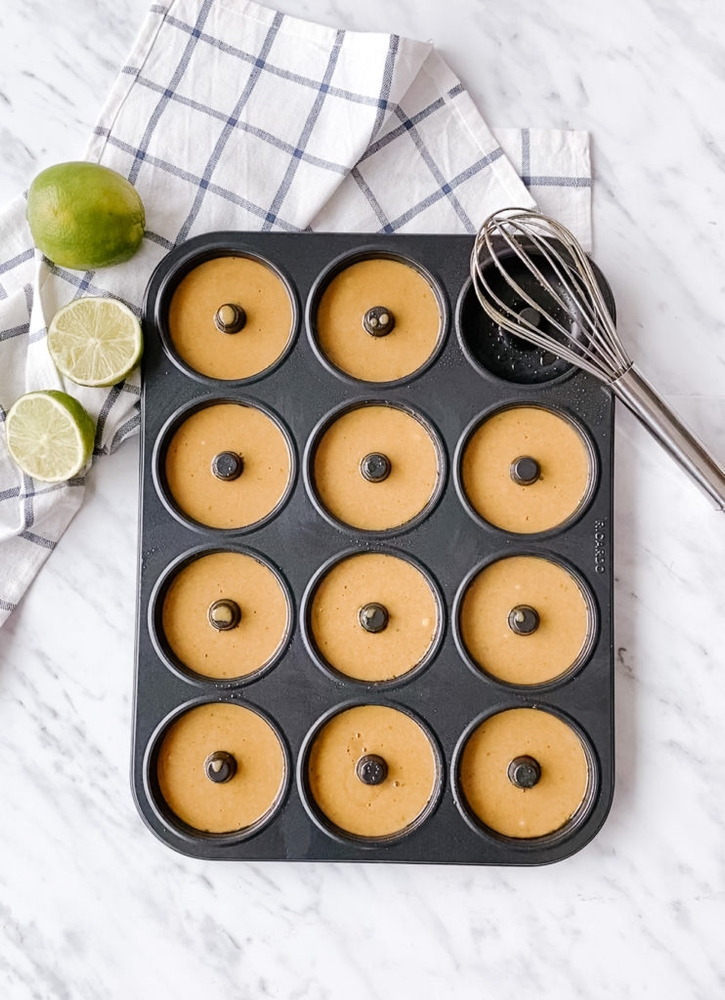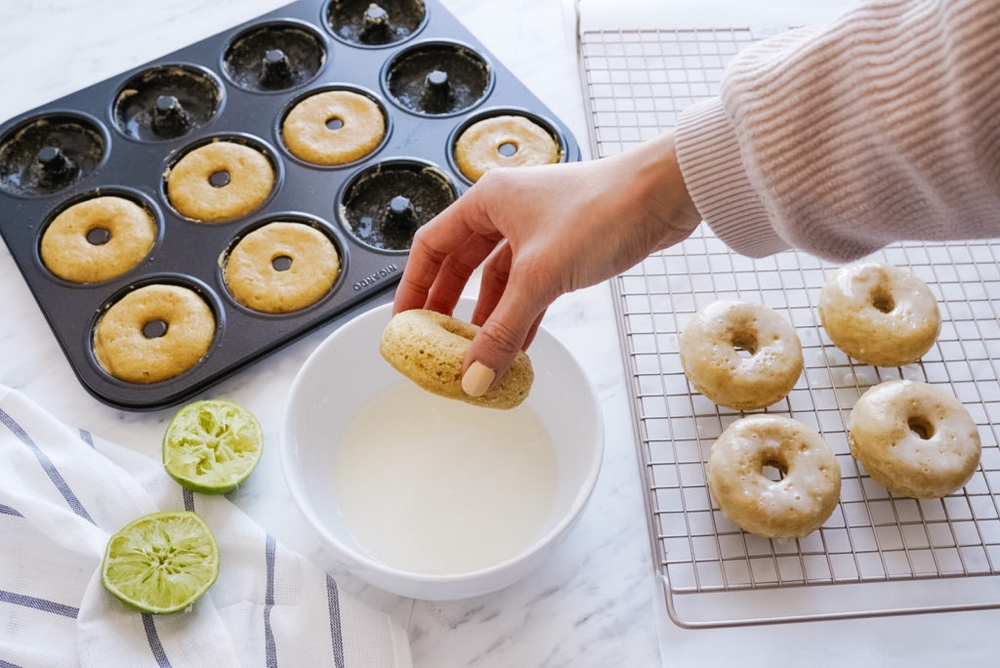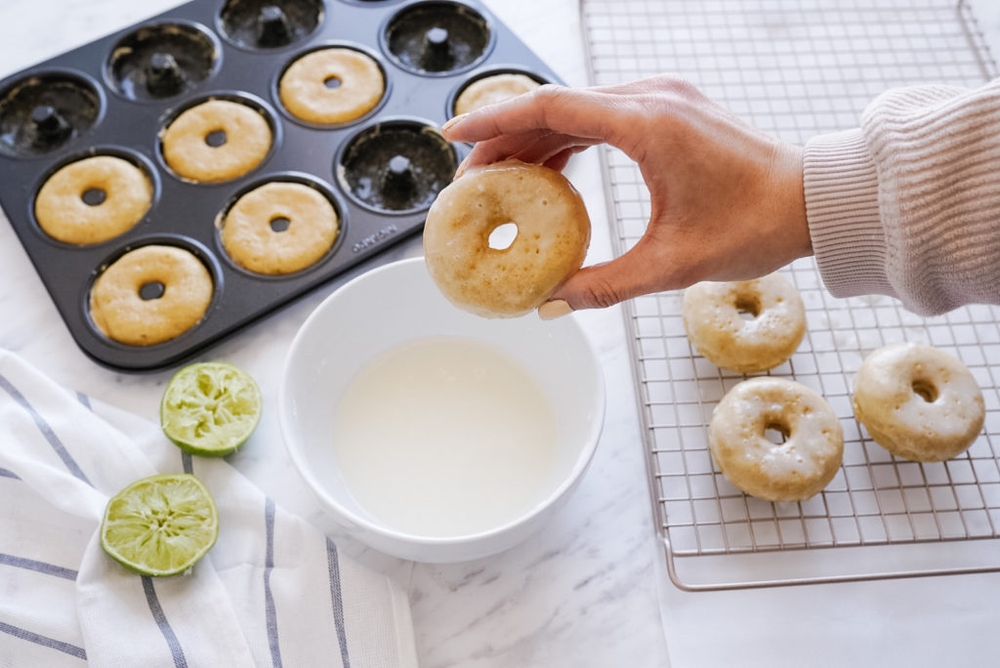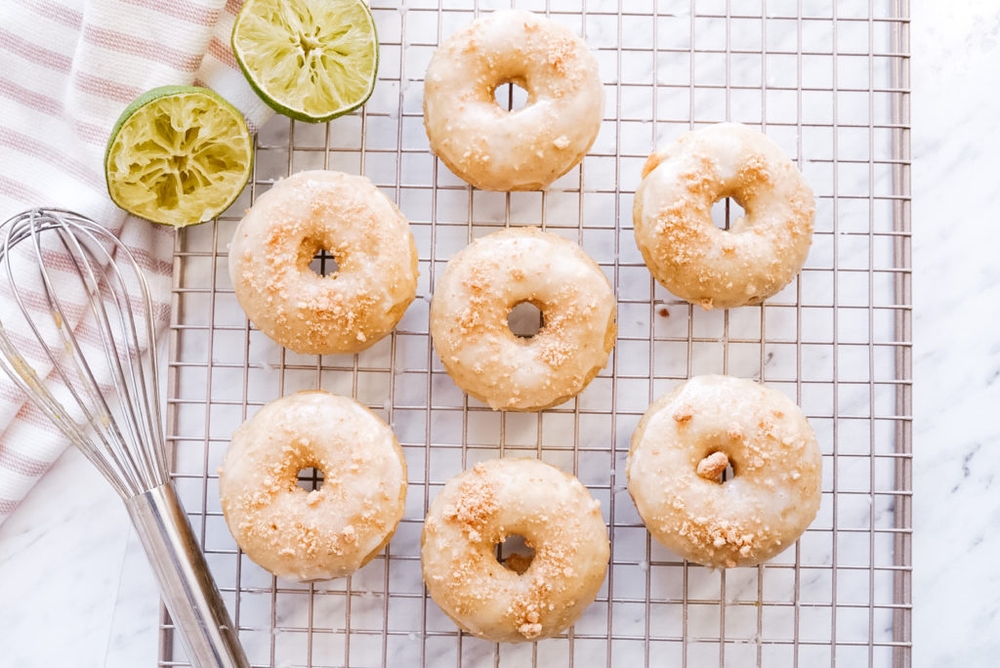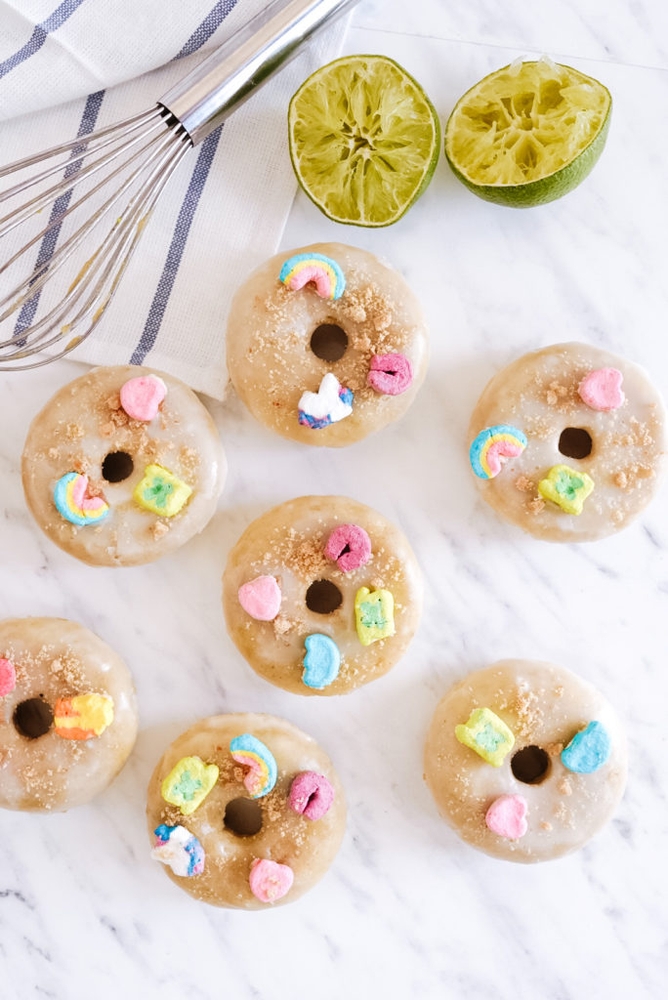 ---
Hope you have a magically delicious St. Patrick's Day!