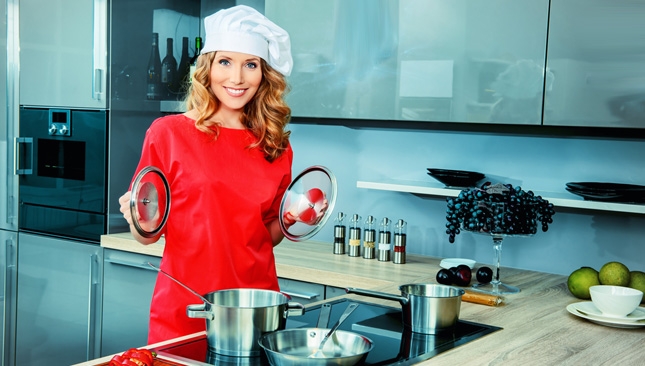 We've got everything you need to starting living a healthier lifestyle. Here are some great items to get you on track, without sacrificing those things you love.
---
1) Get Juicing
We don't necessarily mean one of those diets where you slave away for days, just feasting on liquid; we simply encourage you to enjoy a fresh blended juice or smoothie once in a while. Check out our juicers and blenders to see how you can turn your fruit and vegetables into an exciting blended mix of goodness.

2) Get Healthy While Saving Money
So much money is spent on eating out, especially grabbing lunch at work. The quick options are usually really unhealthy. We suggest preparing your lunch ahead of time and storing them so they're ready to go the next morning. We've got a collection of stylish containers and travel mugs sure to make your lunch even more appetizing!
3) Delicious Homemade Dinners
Make any vegetable look and taste just like real pasta with a spiralizer. If you're a fan of fried food, but are worried as to how much fat you are taking in, we've got something special for you. An Air fryer will help you create the perfect french fries, chicken and any other favourite fried dish with three times less fat than when it's cooked in the oven. Guilt-free tasty dinners!
4) The Sweet Stuff
Love popcorn? Check out our popcorn makers, which allow you to make cinema quality popcorn in the comfort of your own home, without all the excess butter and sugar found in store-bought popcorn. If you love ice cream, we know you still enjoy it during the winter. Why not try making your own frozen yogurt / ice cream? This is the lighter way to enjoy ice cream as you can choose the ingredients that go inside and it tastes just as good!

5) Drink, drink, drink
Drinking water is vital to one's health. Did you know you're supposed to drink 8 glasses of water a day? There are so many benefits to drinking water, and it seems pretty simple enough to do... but why aren't we all doing it? We're busy and we're human! Our favourite trick to drinking more water, is to invest in a great (and cute) water bottle that you'll want to have with you and use. If you love sparkling water, having a Sodastream sparkling water maker is an absolute must! Try it and let us know if gets you drinking more.