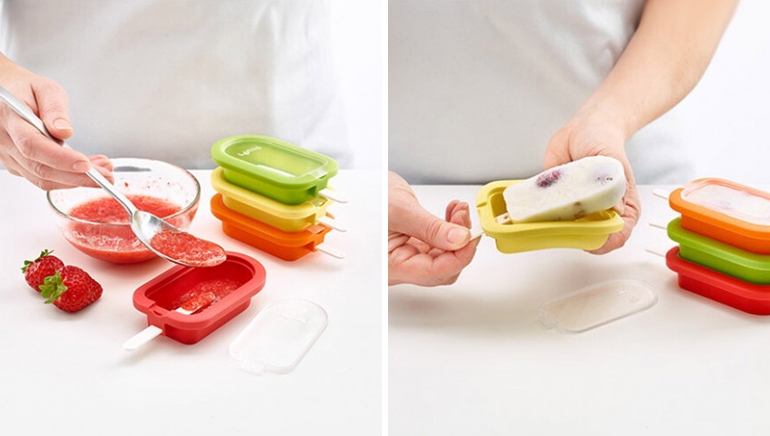 Looking for something fun to do this summer with the kids? Have a popsicle party! Making your own popsicles is a great summer activity; kids will enjoy both the process of making and eating them! Furthermore, they'll love have the ability to mix and match ingredients into their perfect popsicle.
Our Lékué popsicle moulds are extra large and stackable for easy carry and storage. Whether you want something healthy, fudgy, creamy or boozy, we've got recipe ideas so you can get started ASAP.
Watch the video to see how EASY it is and shop our Lékué popsicle molds, here.

---
Something Healthy
Before we scare off anyone with a diet, let's begin with some healthier ideas. If you worry about added sugar, try mixing watermelon, tomatoes and jalapeno peppers together into spicy-sweet watermelon popsicles! This lets you enjoy a sweet treat without the added sugar. Alternatively, a lemonade-cucumber popsicle can be healthy with fresh, homemade lemonade.
If you need more veggies in your diet—don't we all—try a bright green spinach popsicle. No, it's not gross; packed with nutritional fruit juice, these popsicles taste fruity and refreshing.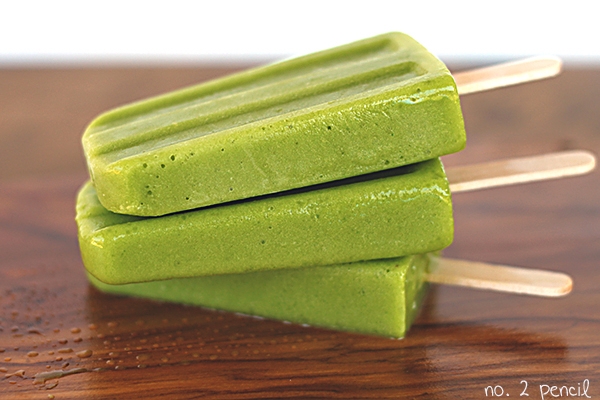 ---
Something Fudgy
We often think of fruity, juicy popsicles—but why not make something fudgy? A step above the classic chocolate pudding pop, a delicious crunchy fudgesicle is easy to make and oh-so tempting. You can grab a recipe here, but if you're more adventurous, make one with sliced banana and pistachios.
If you find yourself craving chocolate peanut butter cups, transform your obsession into a popsicle. Chocolate-coated peanut butter pops are easy to make yourself; find out how here.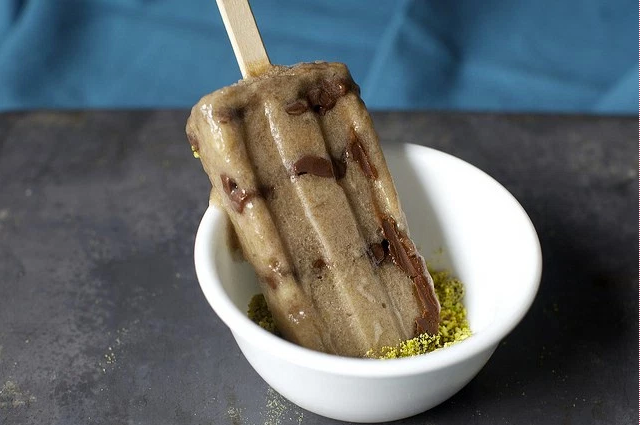 ---
Something Creamy
Creamy, yogurt- or dairy-based popsicles are a good compromise between healthy and indulgent desserts. With yogurt as a main ingredient, you can give yourself some healthy probiotics to aid in digestion. One super-simple idea is to simply mix vanilla yogurt with frozen orange juice concentrate. Let the juice soften a little before mixing, then pour into a popsicle mould to freeze.
For something a little more impressive, but still pretty easy, try a berry-yogurt swirl. Blueberries are a natural fit for this recipe, but you can substitute for a fruit of your choice. Finally, Oreo lovers will love a cookies 'n' cream popsicle on a hot summer day.

---
Something Boozy
Popsicles aren't just kid stuff. Cool off with a refreshing, boozy treat by turning your favorite drink into a popsicle! For example, red wine and chocolate pair very well—so why not make a red wine fudgesicle with dark chocolate chips? If you need an excuse, it's probably good for your heart (and your memory).
Few beverages are as soothing as a mint julep, especially on a hot day. Water, demerara sugar, mint and bourbon are all you need to get sloshed with a custom-made sweet treat. Get the steps here!
If you love champagne and want something fruity, try champagne popsicles with berries, apples and pomegranate. These are relatively easy to make and look gorgeous; of course, they taste really good, too.