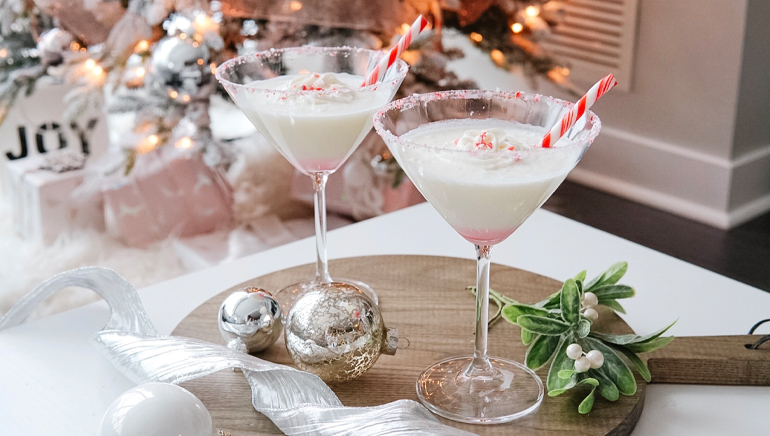 Dreaming of a white Christmas has a whole other meaning when it comes to these white Christmas martinis.  With the combination of white chocolate and peppermint flavour, these will be the perfect cocktail at any holiday party.
White Christmas Martini Recipe
Makes one serving
Ingredients:
¼ cup vanilla vodka

¼ cup white chocolate liqueur

1 tablespoon peppermint schnapps

2 peppermint candy canes

Small handful of white chocolate chips

Whip cream

Ice

Directions:
Crush one candy cane and melt the white chocolate chips.

 

Dip the rim of your Crystalite Bohemia Martini glass into the melted chocolate and then directly into the candy cane. 
In a shaker with ice, add vodka, schnapps and liqueur.

 

Shake until mixed.

 

Pour into prepared Crystalite Bohemia Martini glass.

 

Top with whip cream and the remaining crushed candy cane.

 

Garnish with an extra candy cane on the side.
Serve immediately and enjoy!
Tip:  Serve these instead of dessert.  They will definitely satisfy your sweet tooth.