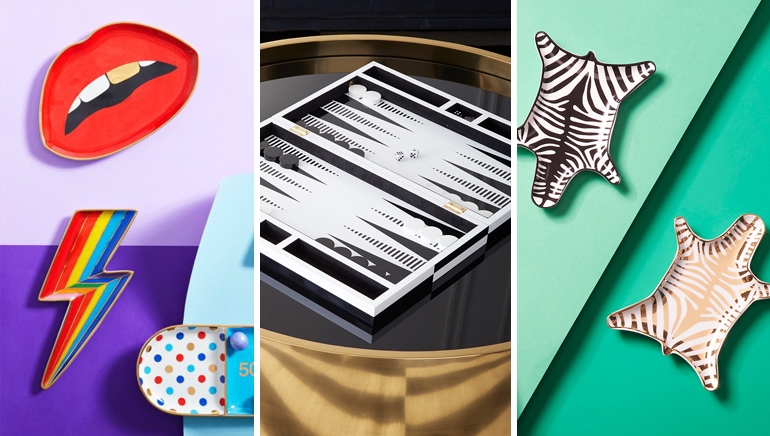 We're thrilled to be carrying some of the hottest new items from Jonathan Adler's Home Collection. Whether it's coasters, trays , picture frames, or even a backgammon set- we are absolutely obsessed with the vibrant colours and unique designs!
---
M A N I F E S T O 
Here are some of their words to live by and we couldn't agree more:
WE BELIEVE that your home should make you happy.
WE BELIEVE that when it comes to decorating, the wife is always right.
WE BELIEVE colours can't clash.
WE BELIEVE in irreverent luxury.
WE BELIEVE in being underdressed or overdressed always.
WE BELIEVE in carbohydrates and to hell with the puffy consequences.
WE BELIEVE in the three Ls: layer, layer, layer.
---
Take a look at some of our favourite new arrivals or shop them all >
(click the images to shop!)