Is it time to replace your pillow cases? Put them to good use and make an oversized bunny pillow, just in time for Easter!
---
YOU WILL NEED:
Old Pillow Case / Fleece Fabric (preferably with a little stretch to it)
Brown felt
Stuffing
Craft paper
Hot glue gun or sewing machine
Scissors
Marker
Pencil
---
DIRECTIONS:
1. Use craft paper to draw out your bunny to use as a stencil
(Yellow bunny is roughly around 12 x 22 inches. Pink bunny is 14 x 26 for reference)
2. Fold in half and cut out bunny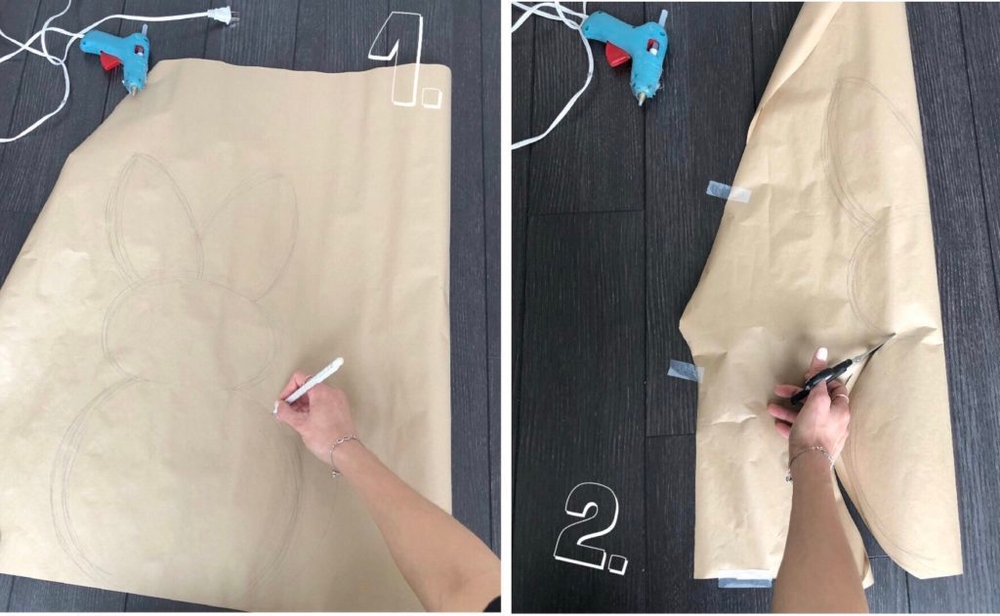 3. Trace bunny onto fabric
4. Cut out 2 bunnies leaving a half inch around
5. Cut out a long strip for the sides (Yellow bunny around 3" thick and 80" long. Pink: 5" x 90")
If your fabric isn't long enough you can do two smaller strips & glue them together
6. Glue side of strip all the way around the bunny
7. This is what it should look like after the whole strip is glued to the first bunny
8. Take the other bunny and place on top and repeat by gluing the edge of the strip to attach the top bunny
*Make sure you leave a little hole to turn inside out!
9. Turn inside out and glue on face using the brown felt (we used a nickel to help trace the eyes and nose!)
10. Stuff the bunny and glue together the hole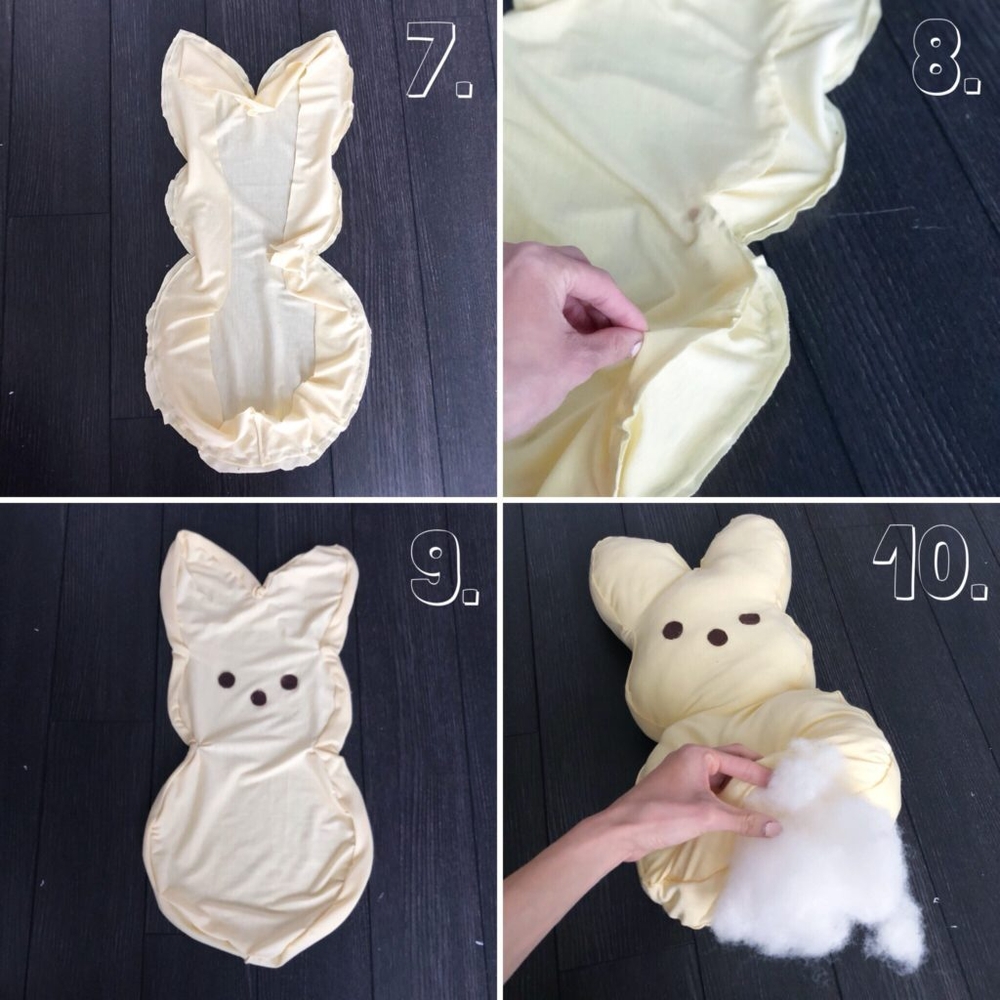 And there you have it; a cute oversized pillow! EveryBUNNY needs one!
---